Wright, John Edward Akiwande'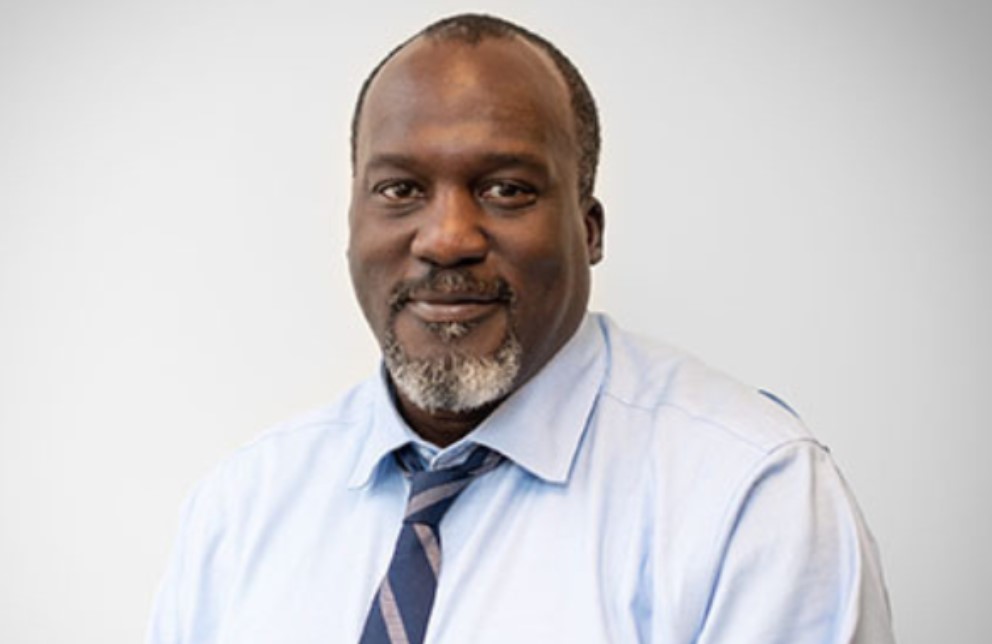 A beautiful life, lived with passion and joy, deserves a beautiful remembrance.
Please join The Wright Group and the family of John Wright to mourn his passing and celebrate his life on Friday, February 10, 2023. A service will be held at 1pm at The Riverside Church, located at 490 Riverside Drive in Manhattan, with a reception to follow.
All are welcome to share in our expression of love for a remarkable New Yorker who touched so many lives in his special way.
Please take a few moments to read more about John here.
(Accessibility entrance is located at 91 Claremont Avenue and paid parking is on 120th Street between Riverside and Claremont. For questions, email Emily Contillo at [email protected].)
August 2, 1965 – January 17, 2023
It is with deep sorrow and profound love that the family of John Edward Akiwande ́ Wright announces his passing on January 17, 2023, at the age of 57 in Poughkeepsie, New York.
John was born on August 2, 1965, in Freetown, Sierra Leone in West Africa to Cyrus Rogers-Wright, barrister at law, and Claudia (May) Harding a retired employee of the NYU School of Medicine. He attended high school at LaSalle Academy in New York City and graduated with his Bachelor of Arts degree in History from Niagara University. In his early years, John spent many summers upstate New York as a participant in Fresh Air Fund. He was an avid long-distance runner and captained his high school and collegiate cross-country teams. He then went on to receive his Master of Public Administration from the New School.
John is the father of three sons, Caleb Gardner Wright, Elijah Gardner Wright, and Jaylin Speight whom he raised in Brooklyn with his life partner, Regina Woods. It was John's identity and role as a father that he cherished most. Creating a world of access, equity, beauty, and love for his boys gave him his deepest sense of purpose and was his constant north star.
John was a tireless advocate for his fellow New Yorkers. He served as Assistant Executive Director for the Center for Children and Families/Safespace, Inc. While there, John established one of the first drop-in centers in Times Square for runaway and homeless youth which became a critical resource in the early 1990s for LGBTQ+ and HIV-positive youth who too often had nowhere to feel safe. He was also the Assistant Executive Director of New York City's oldest African-American-run child welfare agency, the Harlem Dowling-Westside Center.
In 2010, John founded The Wright Group NY, one of the first Black-owned government relations firms in New York City and one of the only firms committed to representing non-profit organizations and the social services sector. The firm's clients range from some of New York's largest cultural institutions to smaller non-profits that serve some of the City's most underinvested communities. John took enormous pride in the numerous legislative advancements he and The Wright Group NY were instrumental in achieving, like New York's Raise the Age legislation.
What John created in The Wright Group NY was fundamentally unique and grounded in his vision to support New York's communities and causes that too often are rendered voiceless. John built a firm and brought together a community of those connected by their efforts and commitment to advance justice and equality. John believed that meaningful transformative change could only be achieved when the City's most marginalized have access to influence and become decision-makers in every aspect of government. He empowered those advocating for equitable solutions to advance systemic change by supporting clients and coalitions and guiding leaders and youth alike. John served as a board member for numerous non-profits, including Harlem United and the Brooklyn Community Foundation. He inspired and mentored so many with his compassion and steadfast dedication to justice and equality
John's passion and joy for life were infectious to all those around him. He was a creative at heart who loved and supported the arts, music, and theater. He proudly celebrated his cultural and historical roots and was an avid lover and collector of African art. These ventures were equal to his love for animals and the outdoors. John trained dogs and raised rare and exotic birds. At any given time, you could find him enjoying one of his many hobbies: fly fishing, sailing, or kayaking.
John moved through the world with a commanding presence and power. But it was a power not through dominance, but through service and understanding. He was a colorful, spirited, and complex person who was widely respected for not just what he did, but for who he was and how he did it. His inquisitiveness, humility, and thirst for knowledge meant that he was always learning. And John's openness about his journey and pursuit of personal betterment and healing illustrated the integrity with which he lived his life. John was known for his deep and lasting relationships, brilliant strategic mind, infectious laugh, and his generous and compassionate spirit. He created meaningful connections with each person with whom he interacted and served as a bridge between people, communities, and spaces where he saw synergy, often before others could.
John was preceded in death by his father, Cyrus. He is survived by his mother Claudia, his partner Regina Woods, his three sons Caleb, Elijah and Jaylin, ex-wife and mother to Caleb and Elijah, Tracie M. Gardner, and several aunts, uncles, cousins, nieces and nephews.