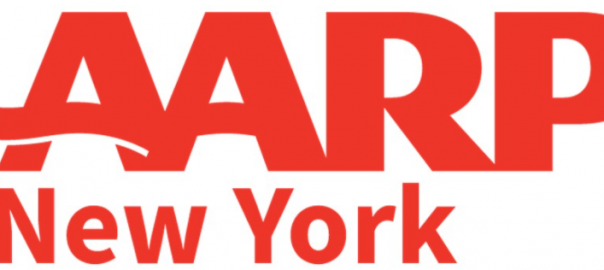 Wide Range of Organizations Urges NYS Senate to Strengthen NY's Retirement Savings Program

16 Groups Sign Letter to Leader Stewart-Cousins Calling on 'Secure Choice' to be Automatic for Private Sector Workers Who Lack Access to Workplace Option
ALBANY, N.Y. – Sixteen organizations representing consumers, business owners, New Yorkers of color and faith leaders are urging New York State Senate Majority Leader Andrea Stewart-Cousins to ensure passage of legislation to strengthen the State's savings program for private-sector employees before it takes effect next year.
The bill (S5395A–Savino), which passed the State Assembly earlier this month in a bipartisan, 121-26 vote (A3213-Rodriguez), would make New York's Secure Choice Savings Program as comprehensive as the strongest such programs in the nation.
The legislation would require private companies with at least 10 employees that don't already provide their workers a retirement savings option to offer them a "Secure Choice" portable, payroll-deduction IRA – and to enroll the employees automatically unless they opt out.
"This is the State's chance to make Secure Choice as strong and effective as possible and empower as many of New York's private sector employees as possible to save for a financially secure and independent future," said AARP New York State Director Beth Finkel. "This bill is modeled on California's successful automatic enrollment savings program."
People are 20 times more likely to save for retirement if they're automatically enrolled in a workplace program.
Over 3.5 million 18- to 64-year-old private-sector workers in New York – including 67% of Hispanics and 52% of African Americans – more than half in all – work for a company that offers no retirement savings option.
"AARP New York is proud to stand with leading organizations representing a broad spectrum of New Yorkers in calling on Senate Leader Stewart-Cousins to put this bill on the floor for a vote before the end of the 2021 state legislative session – and for Governor Andrew Cuomo to sign it into law," added Finkel. "We thank Assembly Member Robert Rodriguez and Senator Diane Savino for their leadership in sponsoring and advocating for this important legislation."
The organizations, including the Hispanic Federation, NAACP of New York, Urban League of New York and Asian American Federation, signed a letter to Senate Leader Stewart-Cousins, which is reprinted in full below.
Follow us on Twitter:  @AARPNY and Facebook: AARP New York
About AARP
AARP is the nation's largest nonprofit, nonpartisan organization dedicated to empowering people 50 and older to choose how they live as they age. With a nationwide presence and nearly 38 million members, AARP strengthens communities and advocates for what matters most to families: health security, financial stability and personal fulfillment. AARP also produces the nation's largest circulation publications: AARP The Magazine and AARP Bulletin. To learn more, visit www.aarp.org, www.aarp.org/espanol or follow @AARP, @AARPenEspanol and @AARPadvocates, @AliadosAdelante on social media.