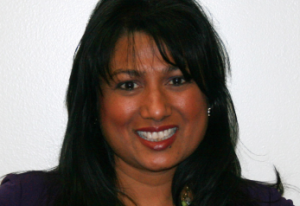 While quarantine closed down New York's main street — it opened the digital economy for 518-area entrepreneurs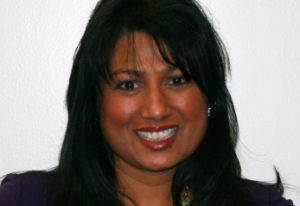 When Governor Cuomo signed the "New York State on PAUSE Act" on March 22nd, 2020, it served as an unfortunate wake-up call for too many small business owners in Albany. After relying either heavily or entirely on brick and mortar sales, businesses without a significant digital presence suddenly had no sales revenue to pay wages, utilities, or rent. Entrepreneurs were left stranded and in desperate need of answers — but without the ability to sustain a lapse in revenue for an undetermined period, many had to lay off workers or shut down for good.
Those business owners who were fortunate enough to stay open had to quickly adapt and find new ways to bring in revenue and keep their dream afloat. So, they turned to social media — and it quickly rewarded them.
As the CEO of UpTheBiz Marketing, I work with Albany entrepreneurs to find unique ways to increase their brand awareness, expand their customer base, and add multiple revenue streams to enhance their bottom line.
Supporting small businesses and helping entrepreneurs build a presence on social media has always been a passion of mine, which is why I started a Facebook Group in 2016 called "518 Entrepreneurs." The e-commerce tools offered by social media platforms are invaluable, and I decided it was time for Albany entrepreneurs to have a free, welcoming community to share their ideas, advertise their business, and support fellow entrepreneurs through good times and bad.
After "two weeks to stop the spread" turned into two months, it became clear New York would not be opening up anytime soon. That is when I saw my Group take off and grow to new heights.
Entrepreneurs who were in desperate need of support and advice found a lifeline and a community support system that would help them overcome the devastating economic challenges we have all collectively faced since the stay-at-home order went into effect.
Entrepreneurs like Coldwell Banker Prime Properties agents Christine and Joseph Firth experienced significantly fewer home listings in these strenuous economic times. Our Facebook Group provided them with a platform to network, expand their client list, sell new homes, and even feature new videos and listings that helped draw in hundreds of potential buyers.
Fashion designer Peggy Gray, the owner of 22 Shades of Gray in Buskirk, could not attend house parties or fashion shows to sell her clothing line. But our Group was able to help Peggy list her inventory on Facebook and Instagram, so she could continue selling her products online when in-person meetings were impossible.
For the last thirteen months, I have watched membership in the 518 Entrepreneurs  Group skyrocket to over 1,500 members. Hundreds of people began joining our Group each week, representing an eclectic range of businesses, merchandise, visions, and hope.
Over and over, businesses found that the most effective way to say open was by embracing the power of social media and the digital marketplace. Brands dove into Facebook or Instagram Shops, Etsy, or other e-commerce platforms, and found success. This year looked different, but these online tools allowed many of our small businesses the chance to stay open. While mandated quarantine closed down New York's main street economy, it opened the digital economy for many 518-area entrepreneurs.
I am proud that our Group was able to make such a difference to our 518 entrepreneurs, and I encourage other small businesses who have yet to dive in to take the plunge.  It is never too late to explore the online tools and navigate the digital main street. However daunting a task it might seem, there is a community of entrepreneurs waiting on social media to help you get started and build a better business for you and your family.
Maya McNulty is CEO of UpTheBiz Marketing and 2x best-selling author.