We're All Looking for the Light at the End of the Tunnel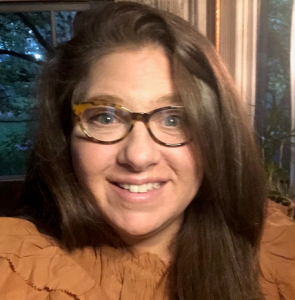 After 10 months of battling the coronavirus pandemic and COVID-fatigue, New Yorkers hope the end of this grueling pandemic is getting closer. The distribution of vaccines has begun and many of us can finally begin to imagine the day when our lives will return to something approaching normal. There is a light at the end of the tunnel.
That phrase, popularized by President Kennedy, has become a common metaphor for hope, particularly after a difficult situation. Thankfully, the nation's leading doctors and scientists are saying that we're finally starting to see that light.
Sadly, for too many New Yorkers, the light is still too dim or too far away. People who've lost their jobs or face other economic hardships. New Yorkers whose health – mental or physical – has been adversely affected by coronavirus or other issues. Families that have lost a loved one to this horrible virus. We must work as Americans and New Yorkers to help our struggling neighbors so that they can stop feeling like they're in the middle of the darkest part of the tunnel.
But there's another group of New Yorkers also having trouble seeing the light. They might be our friends or family, our colleagues or neighbors. They are heading into the holiday season – knowing it's their last. These are the New Yorkers with a terminal, incurable disease who know that they will not be here for winter holidays in 2021.
Many New Yorkers have already been told they have just weeks or months to live, and sadly, too many are suffering or in pain. It might be breast cancer, brain cancer or any other insidious cancer, or heart disease, or Parkinson's, or ALS. Whatever the reason, the outcome will be death. And soon. But what kind of death?
Jennifer Milich of Buffalo suffers from terminal kidney cancer that has spread to other parts of her body, including her brain, resulting in agonizingly painful headaches. Here's what Jennifer said:
"I am dying, and I feel the physical effects every day, all day," Jennifer said in a video she recorded six months ago. "I'm not afraid to be a cancer patient; I'm afraid to be a cancer patient who's suffering, who's in horrific pain that can't be controlled, who possibly ends up in a coma. I want to spend time with my family. But having the option to die peacefully at the end of my life if I'm suffering is so important. It's humane."
But Jennifer will likely not live long enough to see New York's Medical Aid in Dying Act pass. Sadly, legislators refused to take up this important measure this year.
"Unfortunately, this bill's not going to be passed in time for me, but it should be passed in time for others," said Jennifer in a more recent video she recorded while she was lying in bed suffering on Dec. 8. "Too many before me have come. Let's not too many after me come." Her final request of legislators was: "Please consider passing the bill for the right to die with dignity and peace."
Jennifer continues to fight. Fight to live. And fight to pass the Medical Aid in Dying Act. She's fighting to see that light at the end of the tunnel.
It's not just Jennifer. I can name scores of New Yorkers like Jennifer. And Jennifer's point about those people dying before her and after her is so important because those with an imminent need for medical aid in dying are – tragically – not advocates for very long.
Too many of the most impassioned advocates for medical aid in dying are no longer with us. Many pushed for passage with legislators or in the media in their final days. I have personally promised more than a dozen New York advocates who have sadly passed away that Compassion & Choices will continue the fight on their behalf.
As a result of the pandemic, many New Yorkers have been forced to confront death, spurring discussions about life and death issues among family and friends. What death looks like, when it comes, is something too many of us now think about daily.
Medical aid in dying, which is authorized in nine states – including our neighbors in Vermont and New Jersey as well as Washington D.C. – simply allows a terminally ill, mentally capable adult with six months or less to live to request a prescription from their doctor they can take when suffering becomes to great to die peacefully.
New York's Medical Aid in Dying Act, which has overwhelming support from most New Yorkers and New York doctors, is modeled after the 1994 Oregon Death with Dignity Act, a law that has provided comfort to many dying Oregonians, not just the tiny percentage who have used it.
While state leaders face dire fiscal conditions in New York, there are no budget implications with medical aid in dying. There are only human implications.
Everyone approaches the end of life differently, bringing their own beliefs and values to the equation. For most New Yorkers, medical aid in dying is not an end-of-life care decision they will face. However, for Jennifer Milich and thousands of others living with a terminal diagnosis and imagining the pain and suffering that may lie ahead, medical aid in dying may indeed be the light at the end of the tunnel.
In 2021, legislators have an obligation to stop the suffering and pass the Medical Aid in Dying Act, one of the top issues that became a neglected casualty in 2020 as a result of the pandemic. Governor Cuomo supports it and it's time for the Legislature to do what's right and provide that needed and compassionate light for dying New Yorkers.
Corinne Carey is the senior campaign director for Compassion & Choices in New York.