Video Lottery Terminal venues provide great value for New York State and local communities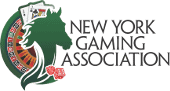 New York State's casino gaming industry has been in the news often this year on various fronts. The New York State Gaming Commission initiated the request for an application process for the three remaining available commercial casino licenses, and the Seneca Nation is negotiating a new gaming compact with the state to continue operating their three Western New York casinos.
While these issues have taken center stage, the state's 10 video lottery terminal (VLT) gaming venues have continued to provide incredible value and revenue for the state and their respective local communities. They are represented by the New York Gaming Association (NYGA).
The VLT gaming venues were authorized by the state in 2001. As the 20th anniversary of the first VLT gaming venues approaches in early 2024, we explore the myriad of benefits resulting from these unique gaming venues.
First, these businesses generate over $1 billion each year in state tax revenues that are dedicated to the state education fund, supporting New York's students, parents and teachers. By 2024, VLT gaming venues will have generated more than $15 billion for education over their 20 years in operation.
State and local governments, including host counties, also receive significant benefits from the VLT gaming venues, through income, corporate, sales and other taxes. The most recent annual estimate by NYGA was $105 million.
The overall annual economic impact of the VLT gaming venues was pegged at $2.9 billion in 2018. VLT gaming venues directly employ thousands of individuals and indirectly benefit the racing and breeding industries, construction workers, farmers and small businesses in their host communities.
The VLT gaming venues have provided these benefits despite being precluded from offering traditional live table games as the commercial and Native America casinos do. They also pay one of the highest gaming tax rates in the United States – and pay by far the highest percentage of revenue back to the state among the types of gaming entities in the state, including the four upstate commercial casinos and Native American casinos authorized via state compacts.
In addition, under the state's current but soon-expiring state compact with the Seneca Nation, Hamburg Gaming, Batavia Downs Gaming and Finger Lakes Gaming & Racetrack operate under further constraints such as not being allowed to offer electronic tables games or to call themselves casinos.
NYGA is proud to represent its members and share the important contributions they continue to make to New York's gaming industry, to education and to the communities they serve.
The state's 10 racing and gaming venues are Hamburg Gaming and Batavia Downs Gaming in Western New York; Finger Lakes Gaming & Racetrack in the Finger Lakes region; Vernon Downs Casino Hotel, Saratoga Casino Hotel and Monticello Raceway in the Central, Capital and Catskills regions, respectfully; Resorts World Hudson Valley and Empire City Casino by MGM Resorts and its racetrack Yonkers Raceway in the Hudson Valley; Resorts World and Nassau OTB at Resorts World New York City in Queens; and Jake's 58 Casino & Hotel in Suffolk County, Long Island.