Veteran Public Affairs Strategist Marissa Shorenstein Joins SKDK; President of NY Public Affairs Loren Riegelhaupt Promoted to Principal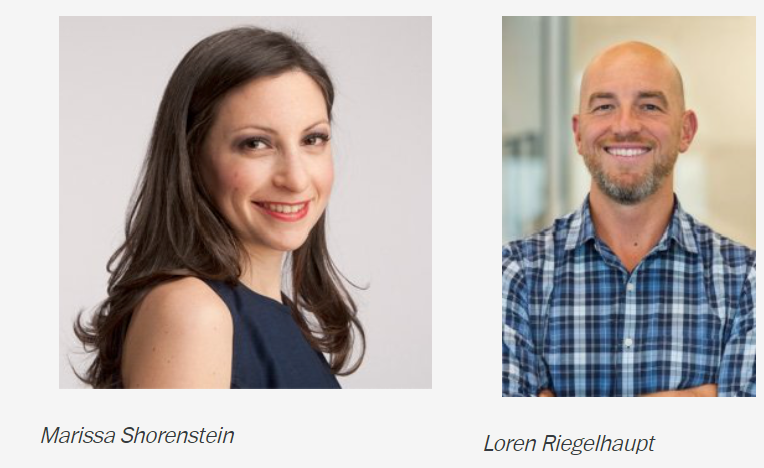 NEW YORK, NY – Today, SKDK announced the appointment of Marissa Shorenstein and the promotion of Loren Riegelhaupt to Principal in the firm's New York City office. Shorenstein, a well-known political and corporate public affairs strategist, most recently served as Director of the Executive Transition for Governor Kathy Hochul. Alongside the SKDK senior leadership team, Marissa will be responsible for strategic planning and business initiatives across the firm.
"Marissa is one of New York's savviest communication and political strategists," said Josh Isay, Chief Executive Officer of SKDK. "She has worked at the highest levels of government, politics, and business and is widely recognized as one of the most accomplished communications and public affairs professionals in the state. She will play a critical role in SKDK's growth and leadership, and we couldn't be happier to have her join our team."
Shorenstein has a long and seasoned career in public affairs, corporate communications, campaign politics, and government. Most recently, she served as Director of the Executive Transition for New York State's first female governor, Kathy Hochul. In that role, Shorenstein oversaw a seamless transition for Governor Hochul, helping navigate the executive appointment process and to build a first-class team of professionals to lead the State of New York.
Prior to her work with Governor Hochul, Shorenstein served as Global Chief Communications Officer for WeWork, after spending more than eight years at AT&T where she served as President – Northern Region, overseeing the company's external affairs for seventeen states from Maine to Illinois, as well as Washington, DC. In addition to her work leading state and federal campaigns, Shorenstein also served as Senior Manager for Strategic Planning and Corporate Communications for the New York Jets.
"SKDK is one of the most respected and successful public affairs firms in the country. I couldn't be more excited to work with some of the country's most accomplished strategists," said Ms. Shorenstein.
SKDK also announced the promotion of Loren Riegelhaupt, a Managing Director and the President of New York Public Affairs to Principal. Riegelhaupt will retain his President of Public Affairs duties continuing to oversee the New York public affairs division and lead the healthcare vertical. In his role as President, Riegelhaupt has played a critical role in the growth of the New York office, while also creating and co-leading the firm's healthcare division and leading national and regional public affairs campaigns for a wide variety of clients including Mount Sinai Health System, Columbia Business School, Ernst and Young (EY), just to name a few.
"Loren has been instrumental in managing the expansion of our New York public affairs division over the past decade. His promotion to Principal is a recognition of how critical he is to this firm and its long-term growth," Isay added.
About SKDK
SKDK is a top national communications and political consulting firm bringing unparalleled strategic communications experience to Fortune 500 companies, nonprofits, philanthropic organizations, and labor unions, as well as political committees and candidates. With offices in Washington, New York, Los Angeles, and Albany, SKDK offers strategic support to managing a crisis, protecting a brand, advocating an issue, or winning an election.
In 2020, SKDK was a key advisor to the Biden for President campaign and helped to make history by electing Joe Biden as President of The United States and Kamala Harris, the nation's first Black, Asian-American and first woman, as Vice President. The influential Holmes Report once again named SKDK as the North America Public Affairs Agency of the Year in 2019, following wins in 2015, 2016, and 2018. To learn more about SKDK, visit our website at www.skdknick.com. SKDK is a proud member of The Stagwell Group, a collaborative group of agencies who are out to "reinvent the holding," according to the Wall Street Journal. The Stagwell Group portfolio includes more than a dozen best-in-class, digital-first agencies who are focused on what modern CMOs need. Learn more about Stagwell at www.stagwellgroup.com.