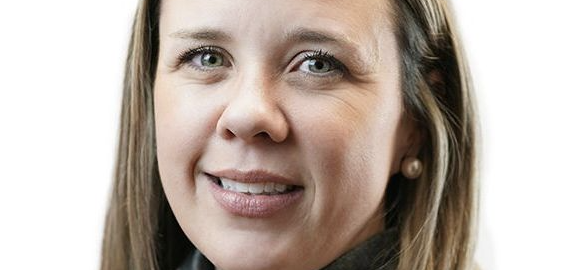 Vax season is even more critical for people with Intellectual and Developmental Disabilities
We all know the drill. Kids go back to school. The light jacket comes out. You dig out the rake from the back of the garage. And go get your flu shot.
For most of us, getting the flu shot is routine. Even if we dislike needles, it's fast, convenient and, except for that little pinch, painless. In and out in 15 minutes. And it's totally worth it because we know that one jab will protect us from the vast majority of any given season's flu variations. Flu shots have a very high return on investment.
But for a person with an intellectual and developmental disability, getting a flu shot may not be routine at all, depending on the disability and level of independence. In fact, few areas of health care for someone with an IDD are routine – from regular physicals and dental cleanings to more serious treatment.
Partners Health Plan, where I am Chief Operating Officer, is the only health care plan in New York State that exclusively serves the IDD community. Since we only serve people with IDD, we give members the undivided and tailored attention that other health plans do not.
It's an underreported and underappreciated fact that people with IDD were the hardest hit physically and emotionally by the COVID pandemic.
Having an intellectual disability was the highest independent risk factor for contracting COVID, controlling for race, ethnicity, and other variables, according to the American Association of Medical Colleges (AAMC), headed by former Cornell President Dr. David J. Skorton.
People with intellectual disabilities were six times more likely to die from COVID than other members of the population, the AAMC said.
We all know how COVID turned our world upside down. COVID's awfulness made it easy to forget how dreadful and dangerous the regular old flu could be. This is particularly true for people with IDD. Just as their COVID risks were higher – and still are for that matter – so are their flu risks.
"Factors associated with underlying disability and health, how they perceive and interact with the world, and where they live, or work may increase the risk people with disabilities face for illness or severe outcomes from seasonal influenza," the National Center for Biotechnology Information, part of the National Library of Medicine, said in a December 2020 study.
"Similar to racial and ethnic minority groups, people with disabilities face circumstances that may increase their risk of becoming infected with the viruses that cause seasonal influenza, developing more severe outcomes, and/or dying due to influenza," it added.
Nationally the flu vaccination rate is around 44 percent for the general population and even lower for people with an IDD. If we can increase rates by even a few percentage points, that's fewer vulnerable people getting a potentially fatal illness.
Based on our team's decades of combined experience in medicine and health care, and particular experience working with the IDD community, we believe the following conditions should exist so that the IDD population can receive the best care:
Access must be simple and the care must be appropriate. Obtaining a vaccine shouldn't be any more difficult than necessary.
Venues must be appropriate for people with disabilities. A typical busy waiting room at a facility that accepts Medicaid may be too noisy and disturbing to someone with severe autism or another IDD. A non-verbal person who cannot communicate their agitation may act out, which creates a disturbance for everyone. It's hard to put a needle in the arm of an agitated patient.
Facility staff should know how to communicate and interact with someone who has a developmental disability, as well as the accompanying direct support professional or family member.
And the people coordinating the person's care should have particular expertise with the IDD population. Partners Health Plan was created in 2016 through a collaboration of NYC-Metro area non-profit agencies that support people with IDD, for the sole purpose of meeting the full range of health care needs of this population.
During flu season and all year, PHP's care managers help our members navigate options and make choices that are right for them. This may mean finding a convenient vaccine location, transportation services or treatment at home.
This not just the case for flu shots, but also COVID vaccination. It's important to remember that the COVID vaccine is not designed to prevent infection, but prevent severe disease that results in hospitalizations and death. It is especially important in vulnerable populations such as those with IDD.
Both vaccines can be given at the same time and no cost to PHP members.
People with IDD are often forgotten when it comes to vulnerable populations. But they are at the greatest risk when it comes to preventable infections. A vaccine can be lifesaving. We're making every effort to ensure sure that this population has the vaccine access they need.
Courtney Skivington-Wolf is Chief Operating Officer at Partners Health Plan, a managed care plan for persons with intellectual and developmental disabilities who qualify for Medicare and Medicaid and live in New York City, the lower Hudson Valley and on Long Island. A registered nurse, she served as Director of the New York State Health Department's Project Management Office.
*sponsored content*