THE SHOW MUST GO ON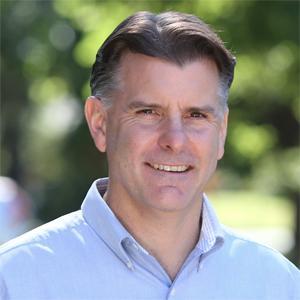 We recently learned that his neighbors don't want him living at his Mar-a-Lago resort when he leaves the White House on January 20th. No problem. Donald Trump has been making plans to spend his post-presidency on the road. You thought the last four years were over the top? You ain't seen nothing yet. Donald Trump is going to make The Tent Show Great Again!
Best known for bringing variety acts and theatrical performances to rural parts of America, tent shows, sometimes called "tent theatre," were a mainstay of American touring entertainment in the 19th and early 20th centuries. Trump's devoted fan base, his experience in outdoor staging, and his exotic design sensibilities make him the perfect person to reinvent this uniquely American art form.
Some think it's going to be a combination of the Barnum & Bailey Circus and Buffalo Bill's Wild West show. Others say it's a Ziegfeld Follies version of an old-fashioned medicine show. Either way, there will definitely be clowns.
Advance teams are busy scouting towns across America to find real estate that can accommodate the giant shimmering red tent that will house this spectacle. It's going to be huge! And, access to freight rail is key to handle the big red MAGA trains transporting the extravagant stage sets, cast, crew, and orchestra.
Early design sketches show a raised presidential podium surrounded by multiple tiers of Italianate fountains, replete with animatronic sculptures of Robert E. Lee, George Custer, and Andrew Jackson, all poised for battle under cascading red, white, and blue waterfalls.
Republican House Minority Leader Kevin McCarthy is choreographing the opening act, which features Trump descending from a flaming red chariot and climbing to the top of a Republican House Conference Human Pyramid, upon which he will claim victory, yet again, after wrestling an Adam Schiff lookalike.
To keep operating expenses to a minimum, the soon-to-be former president plans to combine his iron grip on the Republican party with some old-time theatrical ingenuity. Trump's podium will be on a revolving platform powered by a large manual hand crank. Mike Pompeo, Nikki Haley, Marco Rubio, and any other Republican that is considering running for president will be required to take turns cranking Donald Trump around and around as he leads the audience in singing the Stephen Sondheim musical classic, "I'm Still Here."
Trump has cast some of his loudest supporters in roles that promise to enhance their day-to-day government activities. Lindsay Graham has been tapped to lead the Trump Tabernacle Choir, and Ted Cruz has volunteered to sing operatic solos with titles like "Ode to The Steal," "Our Glorious Win," and "Resurrection Day 2024." Congressman Jim Jordan, whose oratory skills won Trump's praise during the president's impeachment trial, will serve as vocal coach.
President Trump has devised a breathtaking interactive segment reserved especially for any Republican member of Congress that refuses to participate in his show. Just prior to intermission, life-size papier-mâché effigies of these non-conformists will be thrown into the audience for what he's calling "MEGA MAGA MOSHING." This, of course, will be tweeted live to his 88.6 million followers. Senate Majority Leader Mitch McConnell (having finally acknowledged Trump's loss) is likely to see his effigy moshed first.
Whether they admit it or not, most Republicans in Congress have been playing supporting roles in Trump's show for more than four years already. Getting cast was pretty easy. Getting out without terminating their political future will be much harder. They'll soon realize they need him a lot more than he needs them. After all, he did receive more than 74 million votes. Inside the Trump Tent Show, this will be interpreted by Rudy Giuliani in a dazzling song and dance number entitled, "It Was Actually 100 Billion Gazillion Votes, My Dear!"
There's room for only one superstar in today's Republican party, and that will continue to be Donald Trump for as long as he can keep his show running. Towards that end, there's word on the street that the president is seeking a permanent home for his show once the novelty of touring wears off. Could Trump be Broadway bound?
In 2007, according to a story in The New York Times, Trump seriously discussed producing a Broadway revue "using songs from the Irving Berlin catalog, with 'The Trump Follies' as the working title." This is the same person who currently holds the highest elected office in the United States of America. In showbiz, anything is possible.
Prepare yourself America. The show will go on!
Terry Gipson is a Lecturer in Communication Studies at SUNY New Paltz, an Adjunct Professor in the Department of Communication and Media at Rensselaer Polytechnic Institute, and a former New York State Senator. To learn more, visit terrygipsonny.com.