The New York State Telecommunications Association Welcomes Craig J. Miller as President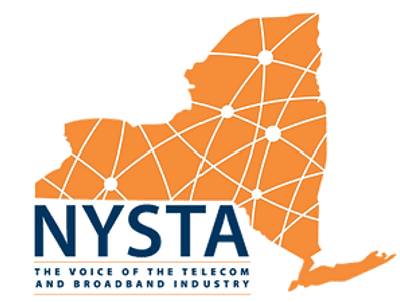 Miller replaces Robert Puckett who is retiring after 34 years of service to the Association
ALBANY – The New York State Telecommunications today announced that Craig J. Miller has been named President of the New York State Telecommunications Association (NYSTA) effective January 3, 2022. Mr. Miller replaces Robert Puckett who is retiring after 34 years with the New York State Telecommunications Association.
Mr. Miller brings extensive lobbying, legislative affairs, government relations, crisis communications, and strategic public policy for nearly thirty years.
"Craig brings significant experience that will assist our members with the challenges and opportunities of providing telecommunication and broadband services to New Yorkers across the State of New York," said James McCarthy, Board President of the New York State Telecommunications Association. "We thank Robert Puckett for the enormous contributions he has provided to NYSTA over the past 34 years. Bob has been involved in hundreds of PSC proceedings and advocated for legislative bills over his career that will have a positive and lasting impact to New Yorkers for generations."
"I am excited to return to my telecommunication and broadband roots and work with our members who are bringing cutting-edge telecommunication and broadband services across New York State.," said Craig J. Miller. "What we have seen over the past two years with the Covid-19 pandemic is the need for reliable, fast and accessible telecommunication and broadband products. NYSTA members are perfectly positioned to bring these products and services. Our members are key to assist in rebuilding our state's economy and ensure that our citizens can be productive in non-traditional work environments without diminishing productivity. We look forward to working collaboratively with our partners at the federal, state and local levels to get the job done."
For the past eight years, he has overseen New York State lobbying and legislative efforts for New York State Electric and Gas (NYSEG) and Rochester Gas and Electric (RG&E) in Albany, New York. Prior to his current position, he was responsible for leading the lobbying and legislative activities in New York State for Frontier Communications. Before entering the private sector, Mr. Miller was Chief of Staff, Committee Director and Press Secretary to New York State Senator Dale M. Volker for nearly twenty years and acquired extensive experience in legislative affairs, crisis communications, customer/constituent service, and public relations. Before, moving back to the Capital District, Craig worked at GTECH corporation, a leading provider of online lottery services, where he was involved with lobbying activities in Eastern Europe following the collapse of the former Soviet Union. He has a long track record of successfully planning and executing policy objectives and has been influential with internal and external public policy audiences at the Federal and State levels. Immediately following college, Craig was a staffer for Black, Manafort, Stone and Kelly, a leading public affairs and lobbying firm in Alexandria, Virginia, where he provided support services for the firm's partners and their clients. A graduate of Syracuse University, with a B.A. in Russian Language and Literature, with a focus on International Relations, he and his wife Julie resides in Delmar, New York with their two sons.
"I know that I am leaving the New York State Telecommunications Association in good hands with Craig leading the Association," said Robert Puckett. "He has the experience and talent, and proven track record to guide the Association during this very challenging regulatory and political environment that we are facing as an industry. It has been an honor and a privilege to work with so many outstanding telecommunication, broadband and vendor companies over my 34 years at the association. Both large and small, they play such a critical role in our everyday lives."