The Business Council Welcomes Paul Zuber To Head Government Affairs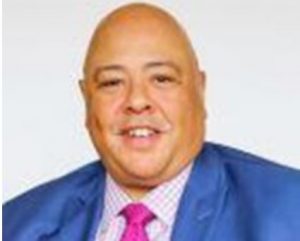 ALBANY – Paul Zuber is joining The Business Council of New York State Inc., as Executive Vice President, effective November 29.
Mr. Zuber is bringing extensive public policy experience to The Business Council. For the last eleven years, he was Senior Vice President of Government Affairs at Albany Strategic Advisors. His advocacy efforts focused on economic development, labor, and other critical business issues. Before his most recent role, Mr. Zuber served seven years as Director of Legislative Affairs at Powers & Company. Before moving to the private sector, Mr. Zuber served in the New York State Senate Majority Counsel/Program office for six years.
"I am thrilled to be once again working alongside Paul Zuber, who is very talented and thoughtful and brings a wealth of experience to an already talented Government Affairs team at The Business Council," said Heather Briccetti, President and CEO. "Employers continue to face significant challenges, as well as opportunities, in this state, and I know Paul will help our efforts to assure that business' voice is heard in Albany and to advance our pro-growth, pro-jobs agenda."
"The Business Council represents a diverse group of businesses, including small businesses, family-owned businesses, entrepreneurs, innovators, large-scale employers, and women and minority-owned businesses," said Paul Zuber. "As we continue to work through the pandemic, these businesses, both big and small, are the lifeblood to rebuilding New York's economy and creating sustainable jobs. I look forward to advocating on behalf of the Business Council members and amplifying their voices in New York State."
Mr. Zuber received his undergraduate degree from the State University of New York at Albany and is a graduate of the University of Maryland Francis King Carey School of Law. Mr. Zuber also is a board member of The Lincoln Park Conservancy and the New York Industries for the Disabled and is a member of Alpha Phi Alpha Fraternity Incorporated.
The Business Council is New York's premier business advocacy group with more than 3,500 members across the state and all business sectors, employing more than 1.2 million New Yorkers. Our members include many of the state's largest private-sector employees, while more than 70 percent of our members are small businesses.