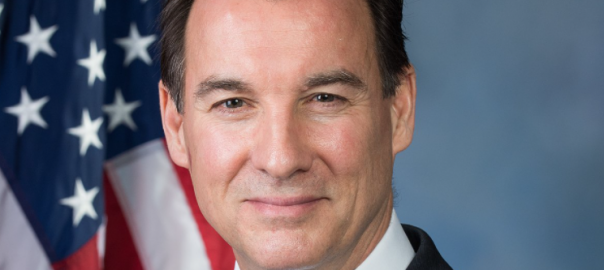 SUOZZI, PROBLEM SOLVERS CAUCUS HEAR FROM ALUMNI OF GOLDMAN SACHS 10,000 SMALL BUSINESSES PROGRAM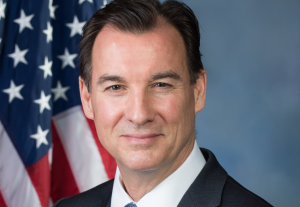 Goldman Sachs Small Businesses Program has more than 40 Alumni in Suozzi's District and more than 1,000 across New York; Suozzi Pledges to Continue to Fight to Support the Small Business Community Impacted by COVID-19
Congressman Tom Suozzi (D-Long Island, Queens) and the Problem Solvers Caucus, of which Suozzi is a Vice-Chair, were joined by graduates of the Goldman Sachs 10,000 Small Businesses program and Goldman Sachs CEO David Solomon to discuss the need for more relief to America's small businesses.
The Problem Solvers Caucus is a group of 28 Democrats and 28 Republicans in the U.S. House of Representatives who are committed to solving some of our country's most pressing challenges. The Caucus meets every week to discuss common-sense, common-ground solutions to move the country forward.
During the meeting, Suozzi highlighted his efforts to help businesses impacted by COVID-19 and h
The program has graduated more than 10,000 businesses across all 50 states, more than 40 of whow the Goldman Sachs 10,000 Small Businesses program has helped businesses across the district. Congressman Suozzi heard from two small business owners, including New York's own Jessica Johnson-Cope, Chair of the National Leadership Council for 10,000 Small Businesses Voices, and a graduate of the Goldman Sachs 10,000 Small Businesses program.
ich are in Suozzi's Congressional District, and more than 1,000 of which are in New York State. 67% of Goldman Sachs 10,000 Small Businesses alumni increase revenues and 47% create new jobs all within the first 6 months of graduation. Goldman Sachs 10,000 Small Businesses provides business education, support services, and access to capital for growth-oriented entrepreneurs.
"Small businesses are the lifeline of our communities and they need support now more than ever," said Suozzi. "In addition to Congress providing additional COVID relief, programs like Goldman's 10,000 Small Businesses programs help the businesses we all know, and love, navigate this ever-changing economy. People need help and we must do all we can to help them."
"The Problem Solvers Caucus was instrumental in bringing both parties together to pass the COVID-19 relief package in December," said David M. Solomon, chairman and CEO of Goldman Sachs. "And I know how much the members of our 10,000 Small Businesses Voices community appreciated the chance to speak with the caucus last week to discuss the need for a long-term recovery plan for small businesses."
A local graduate of the Goldman Sachs 10,000 Small Businesses program weighed in saying; "Too many small businesses continue to struggle to survive. PPP has been a lifeline and I'm grateful to my Congressman Suozzi for listening and bringing Democrats and Republicans together to deliver the second round of PPP, but our struggle isn't over and our recovery is critical to keeping our communities strong and vibrant –  it's why small business must remain a priority in Washington and I'm thankful Congressman Suozzi is continuing to listen to our voices and making them a priority,"  said Marina Mentzel, Founder & CEO of urSwim, a constituent of Congressman Suozzi and 2018 graduate of Goldman Sachs 10,000 Small Businesses."
A February 2021 survey of nearly 1,300 of the 10,000 Small Businesses program alumni showcases a stark reality of how small businesses still continue to struggle. The stunning survey results revealed that 67% of those who have received a second PPP loan expect to exhaust their loan funding by April or May and that only 11% are very confident they will be able to maintain payroll if no further relief is provided. The survey went on to provide a hard glimpse into the life of a small business owner, citing that 50% of small business owners have dipped into their personal savings and 58% have foregone paying themselves.
At the end of 2020, Long Island had 104,700 fewer jobs than at the start of 2019. With the COVID-19 pandemic continuing to impact small businesses across New York, Suozzi remains committed to work with anyone willing to help those struggling at no fault of their own. Efforts from Suozzi and the Problem Solvers Caucus were pivotal in bringing Republicans and Democrats together to pass a COVID-19 relief package last December. America and Long Island communities only recover if small businesses are given the support to recover.
###