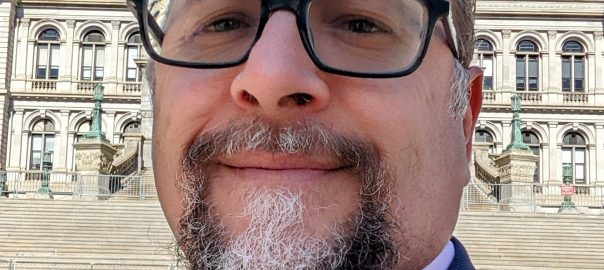 Steps Governor Hochul Can Take to Make New York a Leader in Health Equity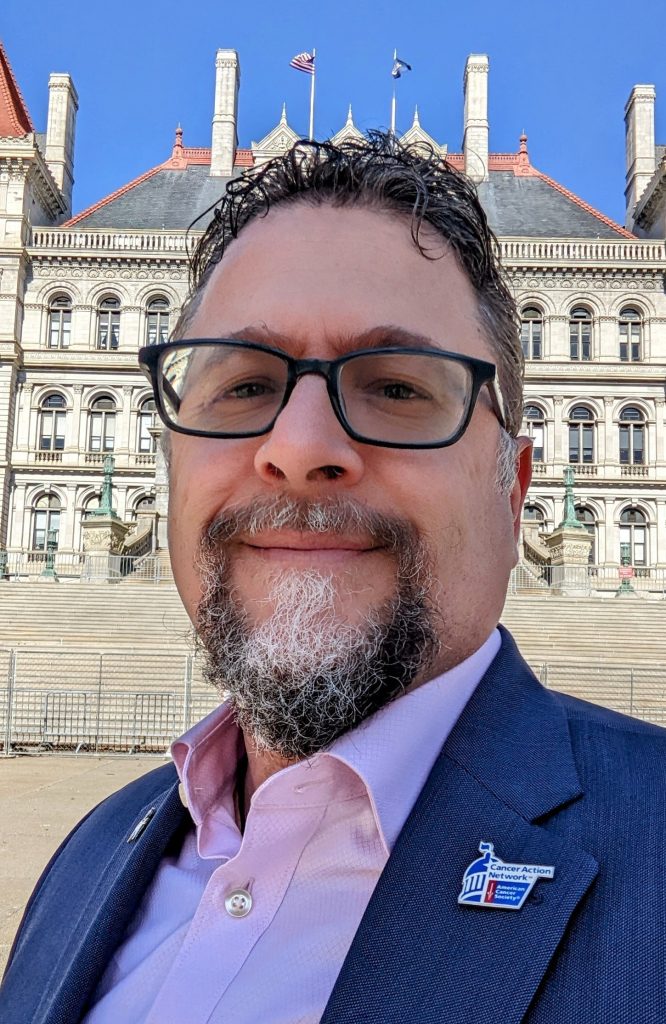 With over 118,000 New Yorkers forced to hear the dreaded three words "you have cancer" every year, it's easy to forget the incredible strides in early detection and treatment we've made in the last 20 years. New York has seen declines in both cancer incidence and mortality from breakthroughs in research and treatment, but there is still a lot of work to be done. If New York aims to remain a national leader in cancer care, as I believe the Empire State is meant to be, our elected officials must be champions in the fight to achieve health equity for all communities. From the inception of Medicare to the expansion of Medicaid, health equity has been the throughline for policies that improve health outcomes and address morbidity and mortality rates. There is plenty of impact to be made through the expansion of access to affordable care and preventative and diagnostic services. In this, Governor Hochul has the opportunity to make New York a health equity champion. There are steps she can take now as well as in the coming year to ensure equitable and impactful policy becomes law. Let's walk through them, starting with actions Governor Hochul can take today:
Earlier this year, the New York State Legislature passed two bipartisan bills limiting New Yorkers' out-of-pocket health expenses. The first, A2085-A / S906-B, or the Colorectal Cancer Screening Cost Sharing Removal Act, requires that every state-regulated health plan covers 100% of the cost of colorectal cancer screening beginning at age 45 and removes cost-sharing for individuals who require a follow-up colonoscopy following a positive stool-based test. This financial burden persists despite the reality that even small out-of-pocket costs can deter individuals with limited financial resources from seeking preventative screenings. Such burdens are disproportionately shouldered by communities of color and those living with limited incomes. By removing financial barriers to screening, Governor Hochul can ensure that every New Yorker has the chance to detect colorectal cancer sooner and prevent later stage diagnoses. This is a step she can take today.
The second bill, A1741/S5299, aims to eliminate a discriminatory practice impacting New Yorkers' ability to afford lifesaving medication. Copay accumulator adjustments, where health insurers refrain from applying payments made from a copayment assistance program to a patient's deductible, saddles patients with significant, unexpected costs, leaving many with an impossible choice—to fill their lifesaving prescription or put food on the table. Women and African Americans have to make these decisions most often as they are more likely to experience cancer-related medical debt. Copay assistance programs were erected to address disparities in access, making it so that patients can access the prescription drugs prescribed by their physician. By making every copay count, we can reverse harmful practices that perpetuate inequities. This bill, like A2085-A / S906-B, awaits the Governor's approval. With her signature, she has the power to institute policies with real impact, preventing later-stage cancer diagnoses and alleviating the financial burden of chronic illnesses. I, along with my colleagues at ACS CAN, urge Governor Hochul to sign these bills into law before we break for the end-of-year holidays.
The Governor's opportunities do not stop with these two bills. ACS CAN has two policy proposals for 2023 that will, if enacted, ensure that New Yorkers dealing with cancer have increased access to early detection services and precision medicine technologies. The first involves the New York State Cancer Services Program (CSP). Despite its record of success, the CSP has never been able to serve the entire eligible population in New York, including many Black and Hispanic/Latino cancer patients—two groups which are more likely to be diagnosed at later stages than Whites for breast, colorectal and cervical cancers due, in part, to lower screening rates. These disparities were exacerbated in 2017 when the CSP had its budget reduced by 20% to $19.8 million annually, where it has remained. To ensure that every New Yorker has access to breast, cervical and colorectal cancer screenings, ACS CAN calls on the state to recommit the 20% lost in 2017 and dedicate $25.6 million to the CSP, expanding the availability of screening to low-income, under- and uninsured residents. This investment should be a down payment on a larger investment as part of New York State's next Comprehensive Cancer Control Plan. By reinvesting in the CSP, Governor Hochul would place New York at the forefront of investments in early detection and preventative services.
The second proposal represents a bold step in health policy and greater accessibility to precision medicine technologies. ACS CAN proposes that New York improve access to biomarker testing—a technology that enables oncologists to provide the right treatment for the right patient at the right time. Allowing oncologists to tailor treatment with precision medicine can lead to better outcomes. Right now, not all communities are benefiting from the latest advancements in biomarker testing and precision medicine. Many health insurance plans in New York, including Medicaid, may not cover the most appropriate biomarker testing for all patients who could benefit, despite data to indicate its efficacy. Unsurprisingly, lack of access to biomarker testing persists along racial, geographic and socioeconomic lines with, for example, patients who are older, Black, residents of a rural area, uninsured or Medicaid-insured less likely to be tested for certain guideline-indicated biomarkers. Failing to act on opportunities to expand access to biomarker testing could widen existing disparities in cancer survival. With biomarker testing increasingly becoming a standard of care in oncology, it's time that every health insurance plan keeps up with innovations in treatment. Governor Hochul and the State Legislature can make it possible for oncologists to readily deploy cutting-edge medical technologies and meet the needs of New Yorkers dealing with cancer.
New Yorkers are eager to usher in programs and policies that address the suffering of their neighbors and minimize the number of people who have to hear those three dreaded words. The policies proposed here are clear ways for Governor Hochul to deliver for New Yorkers, promising real impact across the state and reflecting a commitment to health equity that is befitting the Governor of the Empire State.
Michael Davoli serves as the Senior Director of Government Relations New York of the American Cancer Society Cancer Action Network (ACS CAN).