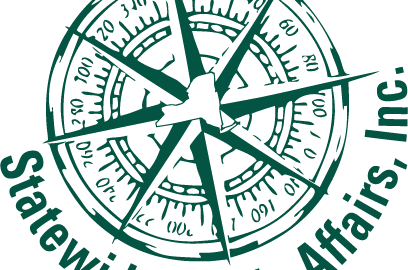 Statewide Public Affairs Announces Creation of Emerging Technologies & Innovation Practice and Welcomes John Olsen as Senior Vice President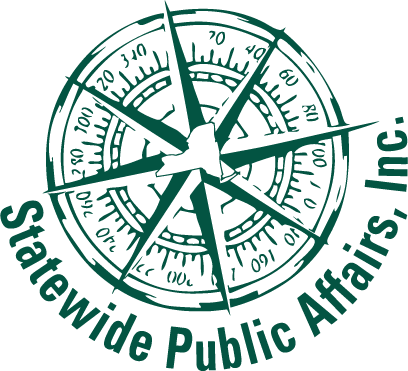 Albany, NY – November 7th, 2023 – Statewide Public Affairs is proud to announce the creation of an Emerging Technologies & Innovation practice and the hiring of John Olsen as Senior Vice President.
In this role, John will guide clients in an array of new industries through New York's complex and often opaque regulatory and legislative environment. Named one of City & State's Most Powerful People in New York, John's years of experience through his former roles as SVP of State Government Affairs for the Internet Association, New York State Lead for the Blockchain Association, and as a seasoned New York lobbyist give him a wealth of knowledge of not only the legislative and executive branches of New York State government, but also the highly technical and novel approaches to policymaking around new technologies.
"We are thrilled to welcome John to the team to help us kickoff this exciting new venture. His background and experience in new technologies will allow him to make both an immediate impact for our current clients in the emerging tech space as well as to help grow this practice into one of the defining ventures in lobbying," said Christopher Duryea, Managing Partner, Statewide Public Affairs.
The Emerging Technologies & Innovation practice will help companies operating in these exciting new fields navigate the challenges posed by government through a combination of regulatory guidance, advocacy, coalition building, and legislative or regulatory reform. Co-Chaired by Wayne Lair, Jr. and John Olsen, this practice has decades of experience and profound knowledge of these issues, having been at the forefront of a significant number of legislative battles over the years around the sharing economy, e-commerce, data privacy and security, micro mobility, digital taxation, digital assets and blockchain technology, cloud computing and software as a service, artificial intelligence and algorithmic or machine learning, and social media and content moderation.
"I am incredibly excited to begin working with Chris and Wayne and their team at Statewide. I know first-hand their abilities to effortlessly navigate the literal and figurative halls of government and I am thrilled to bring my experience and expertise into this new practice and immediately begin assisting new and existing clients with their policy-related needs," said John Olsen, Senior Vice President and Co-Chair of the Emerging Technology & Innovation practice.
"We have been working with clients in the tech space for years, and when the opportunity arose to work with John to help build out a dedicated practice to serve companies in these new technologies, we jumped at the chance. I am so excited to help co-lead this practice with John, and I know our current clients (and future) are ecstatic to have him and his expertise on board as well," said Wayne Lair, Jr., Partner and Co-Chair of the Emerging Technology & Innovation practice.
About Statewide Public Affairs, Inc.
Statewide Public Affairs, Inc. is a full-service government relations and issue management firm based in Albany, New York City and Buffalo, NY. We provide governmental access to diverse interests including businesses large and small, industry trade associations, private equity firms, entrepreneurs, universities, local governments and not-for-profits. Partners and staff at Statewide possess over 100 years of experience providing government affairs services in New York.
Now in our 10th year, Statewide prides itself on delivering the highest level of service, expertise and integrity for our clients.
*sponsored content*