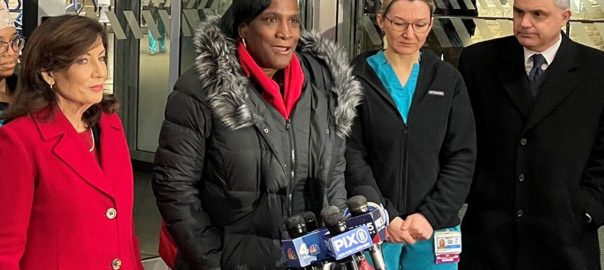 Statement of New York State AFL-CIO President Mario Cilento on End of Nurses Strike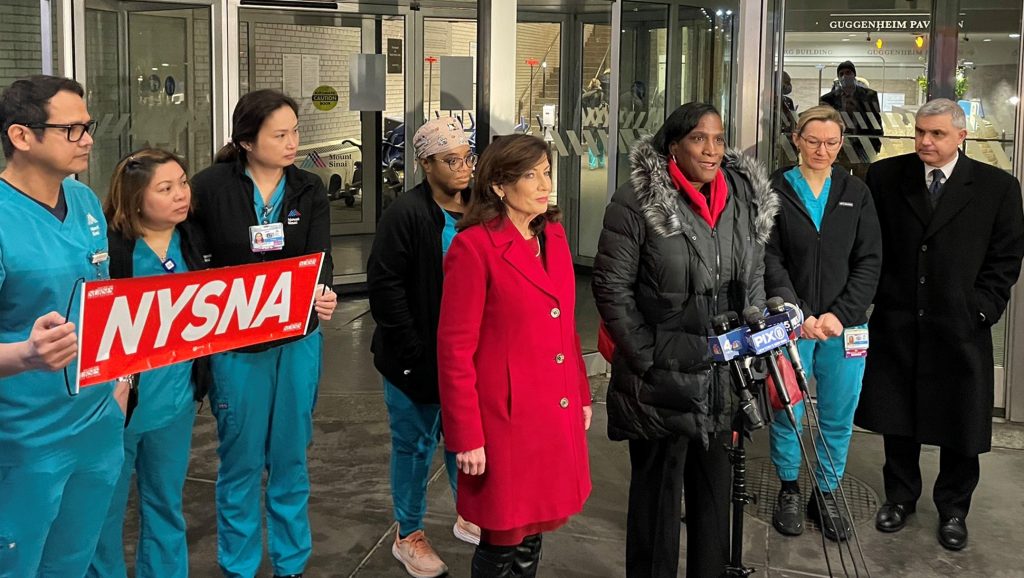 Albany, NY – "Congratulations to the dedicated members of the New York State Nurses Association (NYSNA), on their historic victory that will most importantly establish staffing ratios to ensure quality patient care.
"NYSNA President Nancy Hagans and Executive Director Pat Kane showed remarkable leadership keeping their union united throughout this very difficult fight, setting a standard for the rest of the country.
"I'm extremely proud of NYSNA and the entire union movement for standing together as one, showing once again why New York is Union Strong.
"I also want to thank Governor Hochul for her integral role in settling this contract and for her commitment to ensuring workers are treated fairly and receive the dignity and respect they deserve. I saw firsthand how she dedicated herself to ensuring a fair settlement for nurses."
###
The New York State AFL-CIO is a federation of 3,000 unions, representing 2.5 million members, retirees, and their families with one goal; to raise the standard of living and quality of life of all working people. We keep New York State Union Strong by fighting for better wages, better benefits, and better working conditions. For more information on the Union Movement in New York, visit www.nysaflcio.org.