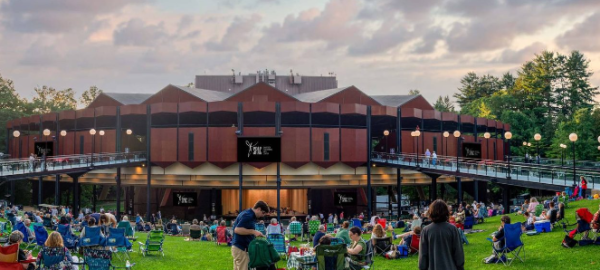 SPAC Contributes $105M in Economic Impact to the Region!

New report findings from Saratoga County Industrial Development Agency (SCIDA) confirm that SPAC, a 501c3 charitable organization, has a HUGE economic impact on the region!
With a mere $11 Million annual budget, SPAC contributes:
$105 Million in economic impact to the community
475,000 total visitors in 2021
Plus! More than half of the total visitors are traveling to the area from outside the Capital Region.
"We at SPAC have long understood the impact cultural tourism can have on a city in terms of both the immeasurable value of arts and culture to its citizens and the measurable fiscal impact the sector can have on a community as a whole. Nowhere in the world but Saratoga Springs can a visitor find world class arts, best-in-class thoroughbred horse racing and breathtaking natural beauty, all in the midst of a remarkable historic city," said Elizabeth Sobol, president & CEO of Saratoga Performing Arts Center.
In addition to SPAC, the study commissioned by the SCIDA and performed by Camoin Associates analyzed the impact of Saratoga's major attractions including: Saratoga Race Course, Saratoga Casino Hotel and Saratoga National Historic Park. The four entities generated a total of $647 million in economic impact and 5,770 jobs. Click the button below to view the full report.