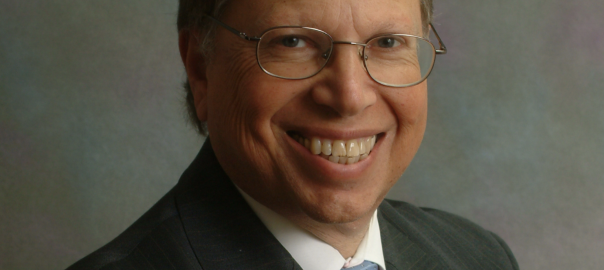 Social Security is one of New York's Greatest Ideas
Social Security, the signature piece of federal legislation linked to Franklin Roosevelt's New Deal and America getting out of the Depression of the 1930's is only a decade away from reaching its 100th Anniversary. And while federal legislation with so many decades behind it may not always be in the news, Social Security has not only made it into the news but is rightly on the front pages. In the State of the Union, President Biden called out some Republicans for supporting having Social Security sunset and then be passed and signed into law once again. Some Republicans couldn't move fast enough to distance themselves from any effort to end or curtail one of American history.
So often lost in the decades of fighting about the future of Social Security, we often lose sight of its history. Social Security, born and raised in New York, was overwhelmingly bipartisan and one of the first true public benefit collaborations between the public and the private sectors. It united. It didn't divide.
Like so many other progressive milestones in our nation's history, Social Security's roots are in New York. The law was championed by the President who had served as New York's Governor and the first woman cabinet member in New York's history, Frances Perkins, another New Yorker
It is important to understand why this legislation was needed. In 1932 unemployment was at 34% and from 1929 to 1932 national income levels dropped by 43%. New Yorkers, and tens of millions of Americans, were suffering. Those identified as "senior citizens" who had retired from the workforce and could no longer work had zero income and were at enormous risk (unless they were extraordinarily wealthy for those times). Social Security was funded with payroll taxes paid by workers and employers and when people retired, they now had an income that they were able to survive on.
But Social Security, called by some a government pension and a pathbreaking plan when passed by Congress and signed into law, was not the first time this country tried to support people in their retirement. In 1875 only 10 years after the Civil War, workers at American Express who retired at age 60 got a pension amounting to their final year's salary, and CEO's of other companies, largely led by CEOs who supported Republican officeholders followed suit. Not many understand that private companies, not the government, led in this area of progressive endeavor. It was Macy's that five years earlier in 1870 provided its employees with free health care coverage.
Shortly after Roosevelt was elected President, he met with Frances Perkins on the second floor of his home on 65th Street. Perkins, who also lived in New York and had worked for Roosevelt when he was Governor of New York, would soon be appointed Secretary of Labor and become the first woman ever to hold a cabinet post in the United States.
Perkins was a social worker and labor activist who had worked on behalf of the poor for many years. She was a strong advocate for workers' rights, and she believed that the government had a responsibility to provide a social safety net for all Americans.
Perkins put one condition on accepting the President-elect's offer. She wanted his commitment that as President he would support federal legislation to provide retirement income to Americans, i.e. Social Security. Roosevelt said yes and over the next three years, the two New Yorkers worked together to get Social security passed and signed into law.
Secretary Perkins wasnt the only New Yorker who laid the groundwork for Social Security as we know it. Eleanor Roosevelt's commitment to retirement security began long before her husband's presidency. When Franklin Roosevelt was the Governor of New York in the 1920s, Eleanor served as the President of the Women's Division of the State Democratic Committee. She used this position to push for social welfare reforms, including a state pension plan that would provide retirement security for elderly workers. She lobbied tirelessly for the pension plan and worked closely with lawmakers to develop and implement the policy. Roosevelt's advocacy was instrumental in the eventual passage of the program in New York, which became the first state-level old-age pension plan in the United States.
The old-age pension plan implemented in New York State in the 1920s was a significant milestone in the development of social welfare programs in the United States.. The plan provided financial assistance to elderly workers who had retired or were no longer able to work. The program was means-tested and provided modest benefits to eligible recipients. The success of the program in New York helped to build support for similar programs in other states and ultimately paved the way for the creation of the national Social Security program in 1935.
With the full support of the New Yorker President, First Lady and the Secretary of Labor, Social Security was put before the Senate and the House and it passed with overwhelming support in both Houses of Congress. In the House, only 15 Republicans voted against it with, ironically, the same number of Democrats opposed it. In the Senate, there were only six No votes, one Democrat and 5 Republicans. All other Senators voted in favor and Social Security was signed into law.
Perkins quickly realized that getting the bill passed was the first, and maybe the easiest step. Implementing the massive program would be a far greater challenge. The task fell to New Yorkers once again.
Perkins knew that the government did not have the ability to manage Social Security, including the accounting for and printing of millions of checks every month. So, she turned to a private New York-based IBM, led at that time by Thomas Watson, who came forward to partner with the government to bring Social Security from an idea, into action.
Watson's researchers were working on a new and very heavy machine they called a "collator" and if the company would incur the cost of creating and then operating the collators, which included the task of deducting wages from millions of workers, Social Security could become real. Watson approved took the risk, put the new collators in to action, and Social Security came to life from factories right here in New York. Frances Perkins speaking at the 50th Anniversary of Social Security is captured on video saying " There would have been no Social Security without THE IBM". More New York history
As America moves forward in the current debate over Social Security and Medicaid, what are the lessons we can learn from Social Security and American history? First of all, we can come together and do what's right, and while it might involve compromise, the perfect can't be the enemy of the good. We must do what's right for all Americans not just some. Second, the private sector doesn't need to be an enemy either. As is the case with chips and infrastructure and the collators that came before, the private sector can be a good and close partner to ensure America's global leadership and deliver much-needed support and relief for millions of Americans.
The upcoming battles over any cuts to vital programs like Social Security or Medicare and the continuation of a much-needed balanced economic recovery will in all likelihood depend on leadership at the federal, state, and city levels. Once more legislators across the United States will need to step up and do the right thing, and as before they will depend on leaders from New York, who like FDR and Frances Perkins before them will fulfill New York's legacy.
Stanley S Litow, Professor of the Practice at Duke University, a member of the SUNY Board of Trustees, and the Author, Breaking Barriers: How P-TECH Schools Create a Pathway From High School to College to Career.