SKDK Names Doug Thornell Next CEO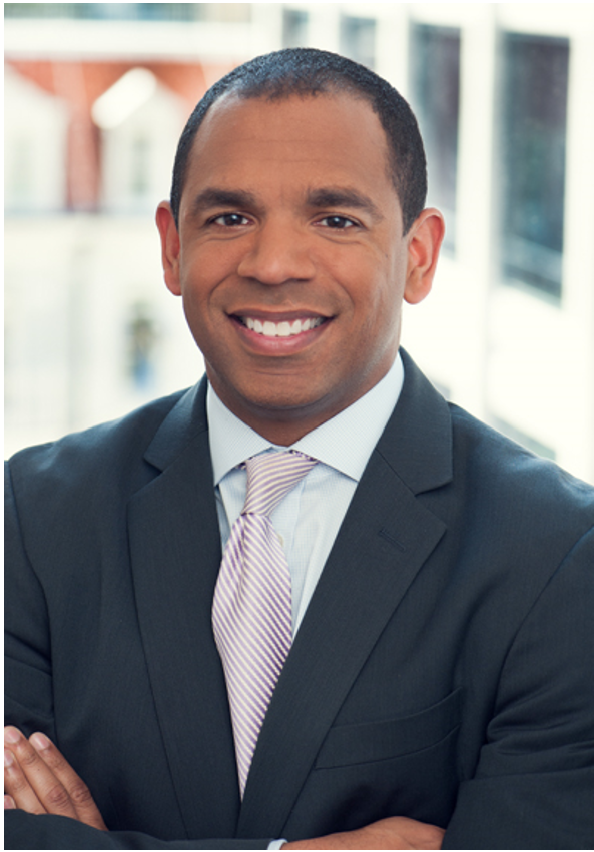 Josh Isay To Take New Role As Senior Counsel
Washington, D.C. – Doug Thornell will become the new CEO of SKDK at the end of the year as Josh Isay, the current CEO, assumes the role of senior counsel, advising the firm's leadership.
Thornell, 46, will lead the political consulting and public affairs firm, overseeing day-to-day operations alongside partners Bill Knapp, Kerri Lyon, Mike Morey, and Jill Zuckman. He has spent more than two decades advising Democratic lawmakers, as well as Fortune 50 companies, and progressive and civil rights organizations. Thornell joined SKDK 12 years ago as a senior vice president in the public affairs practice. He was elevated to managing director in 2016 and named a partner in 2020. He currently oversees the firm's highly successful paid media and political consulting practice. National Journal wrote that he "is one of the most plugged-in public affairs professionals in Washington." He will become one of the few Black CEOs of a major public relations or political consulting firm in the US and globally. Thornell will continue to advise the firm's political, corporate, and non-profit clients.
"Doug Thornell is a brilliant communications professional who combines a deep understanding of our business with exceptional motivational and leadership skills," Isay said. "Doug has been an insightful and thoughtful adviser and confidante to me for over a decade and I know that SKDK is in great hands with him and all of SKDK's partners — Bill, Kerri, Mike, and Jill. While I am proud of so much that SKDK has accomplished — from political victories to our corporate and philanthropic work — I consider the diverse and inclusive company that we have built together to be our greatest achievement and our most long-lasting legacy."
Isay helped lead the company for 20 years — along with founding partners Bill Knapp, Anita Dunn, Jennifer Cunningham, and Hilary Rosen — as it expanded from political consulting into public affairs, adding DE&I strategy, crisis and executive communications, content creation, digital advertising, research and, with the acquisition of Sloane & Company, corporate and deal communications. The firm has grown to approximately 215 employees with $90 million in annual revenue.
Said Thornell: "I want to thank Josh Isay, my partners, and our parent company Stagwell for trusting me to lead this amazing company. SKDK is where it is today thanks to Josh's and our team's leadership and vision. I am grateful that he will remain with us as senior counsel. What makes SKDK so special is our talented and diverse team of strategists, creators, and problem solvers who provide our clients with the highest quality of work. SKDK is going to continue to grow and grow in a way that reflects the values of our firm. I'm committed to maintaining our top-notch quality and senior-level attention to candidates, causes, and clients."
Jay Leveton, President of Stagwell, said, "I am delighted to see Doug Thornell lead SKDK, which has become the nation's go-to Democratic public affairs and political consulting firm, handling the greatest causes and challenges of our time. The sky is the limit for SKDK."
About Doug Thornell:
Doug was named the next CEO of SKDK following 12 years helping to build both the public affairs and paid media practice. Most recently, he led SKDK's paid media and political practice during a period of historic growth and hard-fought victories.
He is one of the few Black media consultants in Democratic politics and has served as a top adviser to Presidential, House, Senate and gubernatorial campaigns, Fortune 50 companies, trade association, start-ups, and progressive and civil rights organizations. National Journal named him to their list of "50 People Changing the Game in Washington" and wrote that he "is one of the most plugged-in public affairs professionals in Washington."
Over his 20-year career, Doug has been a lead media strategist to the Democratic National Committee, the top spokesman for the Democratic Congressional Campaign Committee, a senior aide at the Democratic Senatorial Campaign Committee, and a top adviser to both Senator Chris Van Hollen and the Congressional Black Caucus, as well as the traveling spokesman for Governor Howard Dean's 2004 presidential campaign.
Doug resides in Maryland with his wife, Katie, and their two dogs, Sam and Ernie. He graduated from Cornell University where he played varsity football and earned a degree in government.
About SKDK
SKDK is a top national communications and political consulting firm bringing unparalleled strategic communications experience to Fortune 500 companies, nonprofits, philanthropic organizations and labor unions, as well as political committees and candidates. With offices in Washington, New York, Los Angeles and Albany, SKDK offers strategic support to managing a crisis, protecting a brand, advocating an issue or winning an election.
In 2020, SKDK was a key adviser to the Biden for President campaign and helped to make history by electing Joe Biden as President of The United States and Kamala Harris, the nation's first Black, Asian-American and woman, as Vice President. SKDK has won the Holmes Report's influential North America Public Affairs Agency of the Year multiple times and was recently listed by the Observer as one of the best public relations firms in America for 2022.
To learn more about SKDK, visit our website at www.skdknick.com. SKDK is a proud member of Stagwell, the challenger network built to transform marketing. Led by entrepreneurs, our 13,000+ specialists in 34+ countries are unified under a single purpose: to drive effectiveness and improve business results for their clients. Learn more about Stagwell at www.stagwellglobal.com.
####