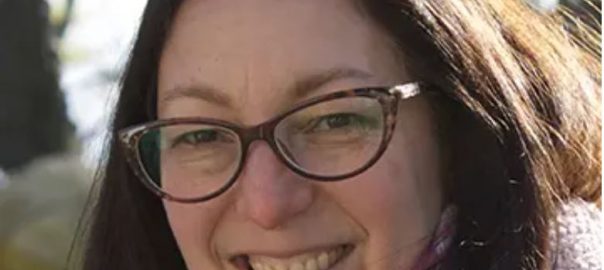 Shop Small, Make a Big Difference This Holiday Season and Every Season
Have you ever walked into a small boutique and thought, "I love everything here, I could just buy up the whole store"? Or had a deep, meaningful conversation with the proprietor of a local shop? Or received top notch care because the owner of the business made it their goal to ensure you got whatever it was you came in for?  That's the experience all small business owners hope you walk away with, the feeling of being seen, being heard and having your needs met.
I can tell you as a small business owner myself, it's not always easy, but it is always worth it. There's a lot of early mornings, missed dinners and sleepless nights that goes into the making of the magic. We do it because it's personal. And we love it when we make you happy.
As New York looks to recover from the pandemic, small businesses are still struggling. Now more than ever, it's crucial that we shop small this holiday season to support small businesses – the cornerstone of the American economy.
According to recent research from Goldman Sachs 10,0000 Small Businesses, 33% of small businesses found working remotely ineffective, 42% were forced to lay off employees or cut compensation, more than half had to stop paying themselves and 33% dipped into personal savings to keep their business operational. Entrepreneurs will always find a way to adapt, but that can only go so far. We need you, the everyday consumer, as our partners to survive.
It's been tough on consumers and shopping in-person is not always the best option, but countless local businesses have moved online. Before you start scrolling, keep us in mind, your local businesses, when you're hankering for something special. It hasn't been an easy couple of years for us either, we needyour support so that we can stick around and continue to support you.
The flexibility of owning my own business has allowed me the opportunity to volunteer in my neighborhood, using my entrepreneurial expertise to mentor young men and women. I've met dozens of small businesses owners who share the same commitment to giving back to their communities, from mentoring aspiring entrepreneurs to buying from local suppliers. When you shop small, you're not just helping your neighborhood business, you're supporting an entire community.
Small businesses are the backbone of both our economy and our everyday life. We are your neighbors, friends and community leaders. We're the people helping to contribute not just economically, but culturally and socially to the places we call home. The pandemic hit us right at the heart of our business ecosystem, but we remain resilient and are working together towards recovery.
This season and every season, show your support to small business owners, stimulate your local economy, and find thoughtful gifts and services for your loved ones right here in town. It's time to put our money to good use and help our local economies get back on track by shopping small, not just this holiday season, but every season.
Jaime Echt is the founder of The Crafter's Workshop and is a Host in Goldman Sachs 10,000 Small Businesses Fellows.