#ShesFromBuffalo: Highlighting Western NY's women-owned businesses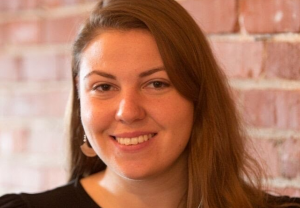 Of the 500 companies ranked annually by Fortune, just 7.4 percent have female CEOs.
Let that sink in.
Yes, women's rights have come a long way in the last decade or so. There are more policies regarding inclusivity and gender discrimination in the workplace, Hollywood has become less tolerant of sexual harassment, and now, our vice president is a woman. We've come a long way, and yes, that should be acknowledged; but there's still progress to be made.
Unfortunately, some of our progression in the workforce has been rewound due to COVID. As of January 2021, about 275,000 women had left the workforce, compared to 71,000 men. Data from 26,000 businesses collected across 50 countries shows women were more likely to close their businesses than men because of the pandemic and consequent social distancing policies. Other reports indicate that women-owned businesses have been hit harder and are predicting slower recoveries than male-owned businesses. With the first week of May being National Small Business week, let's keep these women in mind and make an effort to support them.
In 2018, I noticed that female business owners in my own community were being overlooked. I rose to the challenge by starting a "She's from Buffalo" account on Instagram. This Instagram account and its accompanying hashtag #shesfrombuffalo is dedicated to identifying women-owned companies to patronize in Western New York. The account has about 1,600 followers and has already drawn attention to many fantastic women-owned businesses that we have right in our own backyard.
In the past, we've highlighted women-owned businesses like @shop_rivive, a customized tie dye company, which owner Mariana Militello started after surviving cancer. She donates a portion of proceeds to Roswell Park. We also have featured @niagaraproduce, one of WNY's only female-owned grocery stores, and @buffaloshopcraft, a gift shop that features more than 60 local artists, most of them women. My hope is to highlight these women-owned businesses to more people and encourage the WNY community to follow, shop, and show their support for these female entrepreneurs.
Vaccines being administered and regulations lifting are a great sign, but that does not mean women owned small businesses are out of the woods yet, we can do more. We can shop at local women-owned small businesses, share their promotions, write positive reviews, or start a page or group to support them. We must do our part to ensure women can recover from the impacts of COVID and it can start with small acts of support in our communities.
Miranda Bigham is the Creator of She's From Buffalo, born and raised in Niagara County.