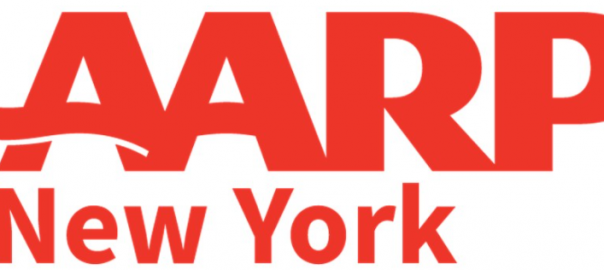 Senate Leader Schumer Joins AARP NY Telephone Town Hall on Rx Cost Relief with 15K+ Members From Across NY

New Federal Law Lets Medicare Negotiate Lower Drug Prices, Caps Out-of-Pocket Spending on Medications for Seniors
NEW YORK, N.Y. – U.S. Senate Majority Leader Charles Schumer joined over 15,000 AARP members from across New York today as the special guest for an AARP New York interactive telephone town hall about the recently enacted Inflation Reduction Act of 2022, which allows Medicare to negotiate lower drug prices and caps out-of-pocket spending on medication for seniors.
The new law caps two decades of advocacy by AARP and its members to authorize Medicare to negotiate the prices of some high-cost prescription drugs with pharmaceutical companies. It also:
Caps annual out-of-pocket prescription drug costs in Medicare Part D at $2,000 starting in 2025;
Holds drug companies accountable by levying tax penalties on them if they increase drug prices faster than the rate of inflation;
Caps co-pays for insulin to no more than $35 per month in Medicare Part D, and;
Makes most vaccines free starting in January.
The non-partisan Congressional Budget Office projects that this new law will save Medicare – financed by American taxpayers and program beneficiaries – hundreds of billions of dollars over 10 years, with most savings resulting from negotiation and the rebates to Medicare designed to encourage pharmaceutical companies to cap price increases at the rate of inflation.
"Today I joined AARP members to talk about the historic provisions for lowering drug prices for Medicare recipients in the Inflation Reduction Act,"said U.S. Senator Charles Schumer. "For decades Congress sought to lower the cost of prescription drugs, and for the first time, Medicare will be allowed to negotiate prescription drug prices, seniors will have free vaccines and their costs capped, and much more. No one should have to worry about whether they can afford the medicine they need to live, and now, by finally holding drug companies accountable and empowering Medicare, costs will be lowered for hundreds of thousands of New York seniors. I commend AARP and its members for years of dedicated advocacy to make prescription drugs more affordable for Americans."
"After decades of calling on Congress to make prescription drugs more affordable, we won the fight for Medicare to negotiate lower drug prices and help save people money on their medications," said AARP Vice President of Government Affairs Megan O'Reilly. "Thanks to AARP members sending countless emails, making countless calls, and sending more than 4.3 million petition signatures to Congress, millions of seniors will get relief from out-of-control prescription drug prices."
"This monumental victory would not have been possible without the continued support and grassroots actions from AARP's nearly 38 million members" nationwide, said AARP New York Director of Government Affairs & Advocacy David McNally, who added that Senate Leader Schumer's "steadfast leadership and commitment to this issue was pivotal in this historic victory."
Follow us on Twitter: @AARPNY and Facebook: AARP New York
About AARP
AARP is the nation's largest nonprofit, nonpartisan organization dedicated to empowering people 50 and older to choose how they live as they age. With a nationwide presence and nearly 38 million members, AARP strengthens communities and advocates for what matters most to families: health security, financial stability and personal fulfillment. AARP also produces the nation's largest circulation publications: AARP The Magazine and AARP Bulletin. To learn more, visit www.aarp.org, www.aarp.org/espanol or follow @AARP, @AARPenEspanol and @AARPadvocates, @AliadosAdelante on social media.