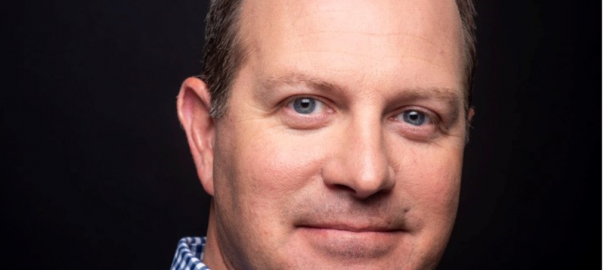 A ROADMAP TO CANNABIS LEGALIZATION IN NEW YORK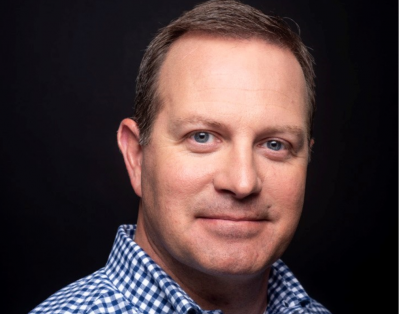 Election Day brought significant change to our country, and policy-makers are looking to 2021 to continue shaping America's future.  In several states, voters overwhelmingly approved the legalization of adult-use and medical marijuana. These weren't just "deep-blue" states either.  Voters of all stripes now agree sensible regulation of marijuana is smart public policy.
Leaders around the country have openly stated one of the important factors in their decision to regulate marijuana is the need for new sources of revenue to help deal with deficits caused by the COVID-19 pandemic.
As someone who has been at the forefront of the medical and adult-use movement across several states, I've seen many different versions of "the right way" to regulate marijuana.  The varying perspectives and priorities that exist can be addressed, and they are not as conflicting as you've been led to believe.  There is a blueprint for New York.
From the paramount issue of social justice, to the right tax rate, to types of licenses, it can seem like a jigsaw puzzle of policy, public health, and politics.  At the end of the day, however, the goal of an adult-use program should be what the operators of the current medical marijuana program do every day, which is improve peoples' lives.
Here is what I hope is the first in a series of critical guideposts for New York to address as it moves through the budget-making process.
DIVERSITY, EQUITY, AND INCLUSION
Goal: We must promote equity and inclusion in the adult-use marketplace and reduce barriers to entry for communities throughout the state that have higher rates of poverty and unemployment.  It is true that a diversity and inclusion framework should include paths for ownership and entrepreneurship in the cannabis industry.
However, an adult-use market in New York State will create in excess of 30,000 full-time jobs.  So, building family-sustaining career opportunities for individuals in historically underserved communities must be a key focus, because the vast majority of persons who stand to benefit from this industry will be workers, not owners.  A best-in-class workforce development program using New York State's community and state colleges is a critical component of adult-use regulation.
Case Study: Illinois and Arizona
Arizona mandated that one-third of the tax revenues remaining after administrative expenses go to community colleges for workforce development, job training, and career/technical education.
Illinois statutorily defined the communities it intended to support through the economic revenue generated from its adult-use cannabis industry.
The state utilized existing medical operators to help stand up its social equity program, generating instant revenue and direct financial support to carry out its statutory goals, including:
Incubation programs for qualifying social equity license applicants to share in mentorship, intellectual property, financial support, and navigation of the licensing process.
Academic partnerships and the establishment of community college cannabis curriculum programs throughout the state, creating a career pipeline for students who demonstrate financial hardship into the thousands of new jobs created by the industry.
Grant opportunities and economic development for disproportionately impacted communities, including direct investment into community organizations engaged in job placement and social programming efforts at the local level.
TAXES and REVENUE
Goal: In order to maximize total revenue, tax rates need to be sufficient to generate meaningful returns, while avoiding "out-the-door" pricing that is not competitive with the robust illicit market in New York State.
Adult-use regulation should incentivize the transition of consumers from the illicit market to a regulated market in order to optimize both the consumer protections that New Yorkers have come to expect from current cannabis operators, as well as tax revenues.
Competitive Tax Rates: Massachusetts and New Jersey (proposed)
In Massachusetts, the combined effective state and local tax rate is 17 percent, providing sufficient revenue, but keeping prices competitive and attractive to adult-use consumers.  In its opening two years of adult-use sales, Massachusetts' cannabis market hit $1 billion in gross sales last month.
Neighboring New Jersey has proposed a state sales tax rate at 6.625 percent, coupled with a varying excise tax, and municipal sales taxes capped at 2 percent.  Keeping New York's tax rates competitive with its border state will help ensure it captures in-state revenues.
Too High: California and Illinois
In stark contrast, California had an effective tax rate of up to 70 percent in some jurisdictions, combining cultivation, excise, retail, sales, and local taxes; pricing out many adult-use consumers and keeping them in the state's massive illicit market.
California's marijuana sales and associated state tax revenues have fallen far short of projections as a result of its cumulative tax rates on marijuana. In fact, it was the only state to experience a drop in overall market sales following the transition from medical to adult-use (~$2.5 billion in 2018 from ~$3 billion in 2017).
For additional comparison, Illinois has an effective tax rate of around 28-30 percent.  Tax revenues are strong, but Illinois has some of the most expensive regulated adult-use cannabis products in the country.  This means that while Illinois is generating significant tax revenues, the state is falling short of revenue estimates because the high price of cannabis products slows consumer transition from the illicit to the regulated market.
New York can learn important lessons from these developing state cannabis markets and set a cumulative tax rate on adult-use marijuana that strikes the appropriate balance in the range of 10-20 percent, ensuring that prices remain competitive enough for adult-use consumers to move into the regulated market and meet revenue goals.
Creating a tax structure that ramps up the rates of marijuana products over time will help transition consumers into a regulated program by ensuring pricing at the outset is low enough to undercut and quash the illicit market.
IMMEDIATE REVENUE GENERATION
Goal: To help reverse the direction of budget deficits as quickly as possible, New York needs to grant expedited licensing and capacity for production and dispensaries to current medical marijuana Registered Organizations (ROs) while new licensees are vetted and authorized. This smart transition will result in immediate revenue collection as soon as adult-use sales are authorized, without the 18-24 month delay new operators will face in getting licensed and operational.
From a production and sales standpoint, existing ROs can begin adult-use sales with the click of a button, transitioning seed-to-sale tracking systems to account for adult use sales as soon as legally authorized.  Revenue to the state can begin even before the first sale of marijuana to a customer.
States that are most successful in transitioning a medical marijuana program to adult-use are those that best leverage the existing operators.  Using existing operators builds a shorter implementation timeline.  This results in a smoother start to an adult-use regime because initial operators have greater levels of familiarity with marijuana regulations and have established records of compliance with state regulators.  Using existing operators will increase the perceived legitimacy of the new industry as existing RO ownership has undergone public scrutiny and vetting.
Case Study: Illinois
Existing medical dispensaries were allowed to "co-locate" or serve both adult-use consumers and medical patients at the same location after securing a license requiring more than $200,000 in fees and contributions to social equity funding.
Existing dispensaries were permitted to open one additional adult-use "secondary site" retail location in order to expedite the opening of new retail locations before new operators could be vetted and selected by the state.  This secondary site license required more than $300,000 in licensing fees and social equity contributions.  By comparison, an existing cultivator was required to contribute nearly $1,000,000 to participate in the adult-use market.
However, unlike Illinois, New York should expedite the expansion of existing grow facilities (with ~200-300k square foot canopy cap) to scale up production and meet adult-use market demands.  This will help avoid the product shortage Illinois experienced in its initial rollout.
As of October 2020, Illinois has already surpassed $100 million in state revenues; with production supply now stabilizing, Illinois is expected to reach ~$170 million in direct tax revenue by the end of its first year of adult-use cannabis sales.  This does not include the ancillary revenues generated from new job creation, construction projects, and other services provided to the industry during its continued buildout.
Let's continue to have this important dialogue with every relevant stakeholder, from community leaders, elected officials, to medical professionals and patients. New York may be next in line and could very well be the most important state yet to make the smart policy-call to regulate adult-use marijuana.
Jeremy Unruh is Senior Vice President of Public Affairs at PharmaCann.