Retirement and Compensation Disparity Threatens Diversity in State Law Enforcement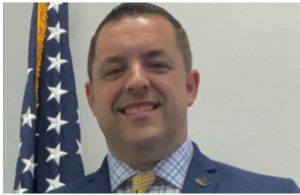 There has been a growing call over the past several years to reimagine law enforcement and how we police our communities – balancing public safety, fairness, compassion, diversity and accountability. The members of PBA of New York State (PBANYS) have embraced this challenge, and in fact, are recognized as examples of how policing should work in the Empire State.
As municipal agencies across the state attempt to diversify their ranks and change their approach to community policing, they are working overtime to recruit PBANYS officers away. While this is in many ways flattering, and a testimony to the excellence of our officers and the quality of their training and experience, it ultimately harms our agencies' ability to serve the communities we are entrusted to protect (our campuses and students, the public and their parks, and our environment) – not to mention imposes a significant cost on New York State by having to recruit and retrain replacements who are also likely to be recruited away by neighboring agencies. It is "hunger games" for the modern police officer – a cutthroat competition for the services of our finest and the public is the loser.
In order to continue to deliver on our commitment to field officers who represent the diversity of the communities they serve, the State of New York must provide PBANYS members from the New York State Park Police, New York State University Police, Department of Environmental Conservation Forest Rangers and Environmental Conservation Officers with fair and competitive compensation so they are not incentivized to leave.  Currently, PBANYS members must work for 25 years before they are eligible to retire and receive a full pension. Meanwhile, 97% of sworn officers in every other state and municipal police department across the state can retire after 20 years with a full pension. This unfair situation creates a serious competitive disadvantage for our member agencies as they endeavor to retain their police force.
Is it any wonder why PBANYS members are willing to leave for municipal agencies even if they are surrendering seniority in the process? In fact, the disparity is so great that we have witnessed PBANYS senior officers move to municipal agencies and surrender their rank to become patrol officers because the "demotion" actually came with a 20-year retirement plan and an immediate five figure raise. When asked why they are leaving, our members universally express their desire to remain with the agency they love but cite their need to provide for their families' futures.
Recognizing the plight of PBANYS member agencies in retaining officers and enhancing diversity, the State Legislature, under the leadership of bill sponsors Senator Gounardes and Assemblyman Abbate, unanimously passed a 20-year retirement bill (S.4523/A.6457). Support for this bill has come from all sides – from the New York State Sheriff's Association to more than a dozen environmental organizations including The Nature Conservancy, Sierra Club and numerous groups representing the interests of the Adirondack and Catskill Mountains, among others.  In a year of suspicion and distrust of policing, each side of the aisle and every shade of political opinion has recognized and endorsed this pro-public legislation.
The problem of retaining and recruiting diverse law enforcement officers is fixable. When the State Legislature sends the union's 20-year retirement bill to Governor Hochul, she will have the opportunity to send a strong signal that retaining experienced officers and promoting diversity among officer ranks can both be achieved by leveling the playing field and by allowing officers to stay with the agencies they love for the duration of their careers while providing for their future.
The PBA of New York State is hopeful that Governor Hochul signs the 20-year retirement bill this year so that we can continue to work with the Department of Environmental Conservation, Office of Parks Recreation and Historic Preservation and SUNY to ensure our police forces properly represent the diversity of the communities they serve and protect the public in a modern and non-divisive way.
Ryan Law is PBANYS President & New York State University Police Officers Director.