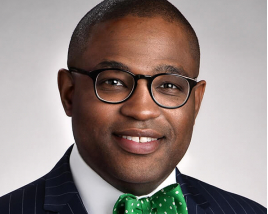 Reasons for Optimism in 2021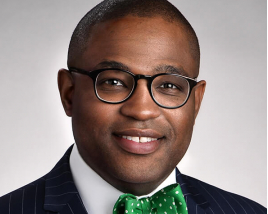 Even with much uncertainty about what's to come, most of us are looking forward to the end of 2020. In the government sector, there are reasons for optimism.
The incoming Biden-Harris Administration promises a return to civility, decency and respect at the highest levels. To date, the Biden appointments reflect an increasingly diverse group of qualified leaders with experience in the public, private and nonprofit sectors. The broad range of their professional backgrounds, sector knowledge, and lived experiences signal that wide-ranging viewpoints will have a seat at the table to build solutions that work for all Americans.  One among many bright spots is the selection of U.S. Representative Marcia L. Fudge (D-OH-11) to head the U.S. Department of Housing and Urban Development (HUD). The agency, once home to my colleague who served as Deputy Commissioner of the Federal Housing Administration appointed by then-HUD Secretary Andrew Cuomo, is important to New York's recovery and one whose actions will be closely monitored for targeted federal assistance and resources to New York.
Recent discussions in Congress about the return of congressionally directed spending – with proper oversight and transparency to prevent waste, fraud, and abuse – could present Members with a powerful tool in the appropriations process. We all hate the notion of "pork" being hidden in unrelated spending bills, and there have been unfortunate examples of gross misuse. With the proper safeguards, however, prominent congressional Democrats such as House Majority Leader Steny Hoyer (D-MD-5) have argued in favor of bringing earmarks back. Should the opportunity present itself, Members of the New York delegation would be able to make use of yet another instrument through which critical funding can be directed towards worthy projects in their districts and across the state.
In the 117th Congress, our state delegation will continue to play a pivotal role in national policy as chairs and key members of important committees and subcommittees.  Rep. Gregory Meeks will chair the House Committee on Foreign Affairs; Rep. Jerry Nadler will continue to lead Judiciary; Rep. Carolyn Maloney will continue to chair the Committee on Oversight and Reform;  the Committee on Small Business will be chaired by Rep. Nydia Velazquez; and Rep. Hakeem Jeffries remains Chairman of the House Democratic Caucus, the fifth highest-ranking Democrat in the House of Representatives. In the Senate, while the majority will be determined following the runoff election in Georgia, Senator Charles Schumer has been reelected to lead the Democratic Caucus and will have a true partner in President-elect Biden. In short, New Yorkers will have a powerful voice on a wide variety of matters that impact our state and our country.
In New York State, there are plenty of lifelong Democrats excited about the "supermajority" in the Senate, which bolsters the long-standing domination of the party in the Assembly. More important than the party they represent are the dynamics created by the newly-elected Members who will be seated in their respective chambers for the first time next week. Consider the policy discussions between the youngest Black state lawmaker ever elected to the Assembly, 24-year-old Khaleel Anderson, and Dick Gottfried, who still holds the "youngest person ever" title based on his election in 1970 at the age of 23.
For the first time, the Assembly will see two south Asian Americans elected to the body. They will join immigrants from Peru and Uganda. The combined 43 new members in the Assembly and Senate have experience building successful businesses and giving back to their communities; they include an alumnus of the Peace Corps, combat Veterans (one of whom is a two-time Purple Heart medal recipient), a former pastor, a social worker, and former staffers to elected officials.
Moving on from a year of drastic change, to a new year that will continue to compel us to make adjustments, those of us involved in the policymaking process from all corners have reason to be optimistic about the promise that accompanies the beginning of a new legislative calendar year. Government will welcome new names and faces. Policy agendas will move ahead. Well-intentioned individuals who have been called to public service will look to make their mark.
Patrick A. Lespinasse works at Brown & Weinraub PLLC, a leading edge Government Relations & Strategic Consulting firm based in Albany. Previously he served as Director of Government and External Affairs at Verizon Communications and as an aide to Thomas P. DiNapoli. Patrick serves on the Board of Directors of The Haitian Roundtable and the Board of Regents at NYU Winthrop Hospital.