OPLUSTIL: HOLIDAYS REMIND US TO REMEMBER THOSE THAT STRUGGLE TO PUT FOOD ON THE TABLE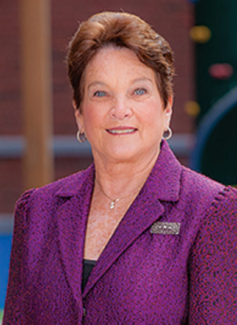 While many are focused on the abundance of the holiday season, we must also remember those that face a daily struggle to put food on the table.
A new Trump administration rule to reduce access to the Supplemental Nutrition Assistance Program, or SNAP, benefits, expected to go into effect in April 2020, will increase food insecurity. Nearly 700,000 people nationwide will lose access to basic nutrition. In New York, as many as 107,000 will be forced to go without food assistance. In the five boroughs alone, 50,000 people could be cut off and the city's economy could suffer to the tune of $100 million.
The administration references a healthy economy and low unemployment rate as the impetus for removing these food benefits. But this short-sighted approach limits New York's ability to help residents in areas where the economy is not booming. Despite a record stock market, people from the Finger Lakes to the Bronx still face unemployment challenges.
Taking away unemployed New Yorkers' access to food benefits will not help them find a job. In fact, the energy they will now need to put into finding their next meal could have been spent preparing for an interview or enrolling in a job-training course.
We fully support the need for able-bodied men and women to join the workforce and contribute to society. CAMBA's workforce development programs have helped more than 10,000 unemployed or underemployed people gain crucial work and educational experiences to attain full-time jobs. Our efforts in this arena demonstrate struggling individuals want to work, or are working, and those that do receive food benefits are using them as a critical supplement to earned income.
To get more Americans into the workforce, we need more support for job training, which has not been offered as an alternative to cutting SNAP. While more workforce programming is critically needed, we also cannot take away support for other successful mechanisms that lead to self-sufficiency. According to data published by the U.S. Census Bureau this year, New York state saw a 1.6 percentage point decrease in the poverty rate from 2016 to 2018 as a result of SNAP.
For more than 41 years CAMBA has watched, and helped, New Yorkers work their way out of poverty. We know a thing or two about attaining self-sufficiency.
We also have learned what does not work—how to stop the quest for self-reliance in its tracks. Taking away a human being's most basic necessities, a home and access to food, will do that. Sending a child to school hungry will prevent learning. Increasing parental anxiety about providing basic needs will reduce productivity at work.
This rule is part of the administration's broader effort to dismantle the SNAP program. Another proposed rule would restrict states' options to eliminate SNAP asset tests and use a higher income test to serve more working households that have significant expenses for shelter and child care. The current policy option is known as "Broad-Based Categorical Eligibility" (or "Cat El"). It has been in place for more than two decades—and has been supported by members of both parties. New York is one of 40 states that effectively uses Cat El to ease the "benefit cliff" for working households. In our state, Cat El primarily helps families with high expenses, such as families whose housing costs exceed half their net income or households that pay for dependent care for a child or elderly or disabled household member.
The National Conference of State Legislatures (NCSL) has explained how eliminating benefits cliffs, or at least easing them, keeps Americans in the workforce. In a report issued this past July, NCSL said, "For families, the cliff effect can create an anchor into, rather than a ladder out of, poverty. They lose more than they gain when they take a job or receive a raise and their safety net is simultaneously weakened or eliminated."
According to the most recent numbers from the USDA's Economic Research Service, an estimated 11.8 percent of American households were food insecure at least some time during the year in 2017. That figure was down from 12.3 percent in 2016. Taking away SNAP benefits will reverse the positive trend that we have seen during the Trump administration in reducing food insecurity. It will keep low-income Americans from entering the workforce, and will diminish personal and U.S. savings rates.
Joanne M. Oplustil is President and CEO of CAMBA and CAMBA Housing Ventures, a non-profit social services provider and affordable housing developer based in Brooklyn.