Equity in Funding for New York's Public Transit Systems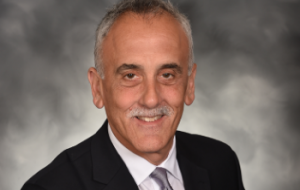 As New York's communities emerge from the COVID-19 pandemic, they need support from the mobility safety net to recover and rebound. Our state's transit systems will play a big role in this revival, just as they did during the shutdown. 
Over the past two years when many businesses went on pause, transit systems kept rolling, connecting New Yorkers to jobs and to their communities. This is how many of us stayed safe and healthy during the crisis. Now, as our economy rebounds, we need more transit service, providing better connections to jobs, education and healthcare, along with new ways to travel and connect.  
An energized transit system is vital to a community's well-being, and it will require an appropriate investment to expand the network and meet the growing needs of the people we serve. Adding new mobility options like bikes and scooters, planning for better bus routes and mobility options (think CDTA's Bus Rapid Transit network, or RGRTA's RTS On Demand service), and supporting it with better technology, will require substantial investment.  
The New York Public Transit Association (NYPTA) is encouraged by Governor Hochul's strong commitment to public transit. Her 2022-23 Executive Budget includes a significant hike in operating and capital funding for systems across the state. 
When we began our advocacy efforts last fall, we requested a 36% increase in funding for upstate and suburban systems outside of New York City, as well as a significant increase in the MTA's operating assistance at a time when the agency is sustaining operations on federal relief aid that is not a long-term solution. What the governor proposed is a 24% increase for the MTA, a 36% increase for downstate suburban systems, and a 13% increase for upstate systems. 
NYPTA supports the proposed operating aid increase for the MTA and downstate transit systems, but the need for reliable transit service is the same everywhere. It begs the question: shouldn't all communities be valued the same?
Transit customers in upstate communities need the same level of state commitment to transit as downstate, so that everyone has better mobility, improved access, and real economic growth. It helps the environment too. 
There is a solution – the addition of $49 million to the executive budget proposal for operating assistance to upstate transit systems will give upstate and downstate the same level of funding and allow for service expansions across the state. In a post-pandemic New York, transit equity is paramount, and this begins with equitable funding for all transit systems. 
I thank the members of the New York State Senate and Assembly – especially Transportation Chairs Senator Tim Kennedy and Assemblymember Bill Magnarelli – for including that solution in the respective one-house budgets. To support our customers and communities, we urge Governor Hochul and our state legislators to level the playing field and include this funding in the final state budget. Our communities and the people we serve deserve it. 
Carm Basile is Chief Executive Officer for the Capital District Transportation Authority (CDTA) and Past President of the New York Public Transit Association (NYPTA). CDTA, is an Albany, New York-based mobility management company, serving customers throughout Albany, Schenectady, Troy and Saratoga. NYPTA, is a not-for-profit association of public transportation service providers, private sector manufacturers and consultants, and state government agencies. The Association was formed in 1983 by representatives of the transit industry committed to the advancement of public transportation in New York State. NYPTA members consist of upstate and downstate systems in rural, suburban, city and large metropolitan localities, and account for 28 percent of all transit rides in the country. www.nytransit.org, [email protected].
*sponsored content*