NYSUT, UUP and PSC call for a New Deal for Higher Education: A generational commitment to quality, accessible public higher ed for all New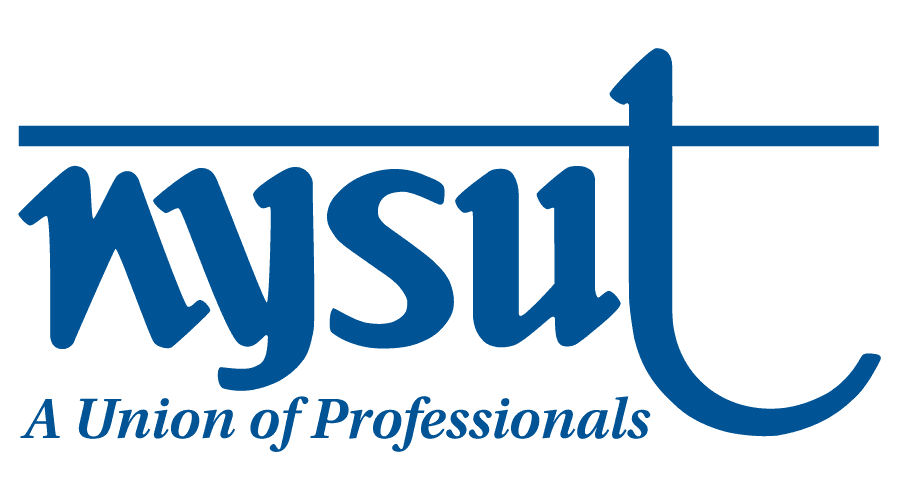 ALBANY, N.Y. March 8, 2023 — Union leaders, legislators and hundreds of member-activists from the state's largest higher education unions — United University Professions, Professional Staff Congress and NYSUT community colleges — will gather at 11:30 a.m., Thursday, March 9, at the Capitol to rally lawmakers to make a major and overdue investment in SUNY, CUNY and community colleges.
In response to decades of underfunding for our state's public higher education system, NYSUT, UUP, PSC, student groups and supporting lawmakers will gather on the Million Dollar Staircase to press state legislators for a New Deal for Higher Ed. This proposal aims to provide access to world-class educational opportunities that set up our students for success, rather than crippling student debt. This is also a necessary long-term investment in the state's workforce and economy.
This large rally is the culmination of NYSUT's annual Committee of 100 meeting, which brings union members from across the state to talk directly to lawmakers about many education and labor issues.
Who:
Andy Pallotta, President, New York State United Teachers
Fred Kowal, President, United University Professions
James Davis, President, Professional Staff Congress/CUNY
Roberta Elins, President, United College Employees of Fashion Institute of Technology
Assemblymember Patricia Fahy, Chair, Assembly Committee on Higher Education
Senator Toby Ann Stavisky, Chair, Senate Committee on Higher Education
Assemblymember Harvey Epstein
Assemblymember Jessica González-Rojas
Assemblymember MaryJane Shimsky
Senator Iwen Chu
Senator Jessica Ramos
What: A rally of educators and students to call for a New Deal for Higher Education
When: Thursday, March 9, 11:30 a.m.
Where: New York State Capitol, Million Dollar Staircase
Why: Now is the time to reverse decades of underfunding and rising costs for SUNY, CUNY and community colleges; a $4.7 billion investment will help us live up to the promise of a world-class public higher education system.
New York State United Teachers is a statewide union with more than 600,000 members in education, human services and health care. NYSUT is affiliated with the American Federation of Teachers, the National Education Association and the AFL-CIO.