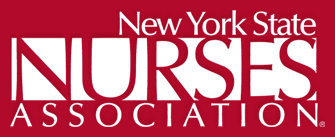 NYSNA NURSES WIN NEW CONTRACT AT MVHS ST. ELIZABETH MEDICAL CENTER THAT INCLUDES WAGE INCREASES TO RECRUIT AND RETAIN MORE NURSES FOR SAFE STAFFING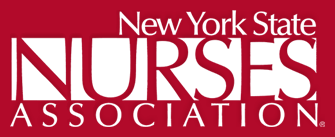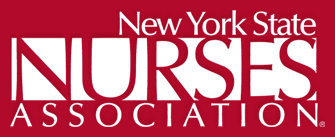 Utica – New York State Nurses Association nurses and Mohawk Valley Health System (MVHS) management at St. Elizabeth Medical Center reached a tentative agreement on a new contract. The contract includes no givebacks and significant wage increases that nurses hope will improve staffing and quality care at the facility.
Nurses concluded their ratification vote late Friday evening, with 96% voting in favor of the new contract. The new contract will expire in 2024.
"This new contract is a win for nurses and patients in Utica," exclaimed NYSNA Local Bargaining Unit President, Sheila Conley, RN. "By negotiating a fair contract that respects frontline nurses and offers more competitive wages and benefits, we hope to be able to improve staffing to deliver the quality care our community deserves."
"This contract is a result of the NYSNA nurses of St. Elizabeth Medical Center taking a stand for our community and advocating tirelessly for our patients," said NYSNA Local Bargaining Unit Vice President, Gary Evans, RN. "I want to congratulate all of my fellow members for being vocal and demanding respect for our colleagues and patients."
NYSNA nurses had been working under an expired contract since the 2021 winter COVID-19 surge. Nurse staffing levels throughout the hospital fell to new lows during the pandemic, raising concerns about safe patient care. Nurses spoke out several times for a fair contract to help stem the exodus of experienced nurses from the facility and to recruit new nurses.
Highlights of the new contract include:
Wage increases of more than 15% over 3 years, making St. Elizabeth's wages more competitive with other New York hospitals.
Personal time off (PTO) buy-back at 100% up to 100 hours to compensate nurses who sacrificed their personal time to care for their community throughout the pandemic.
Preceptor pay at an additional $2 an hour.
Tuition refund of 100% up to $8,000.
Retroactive pay of $150/month for 2020 and 2021 for full-time employees, prorated for part-time and per diem employees.
Increase in night differential to staff more safely on night shift.
No givebacks.
NYSNA Executive Committee member, Suzanne Barnes, RN, said: "We are happy that MVHS came to the table and considered our proposals for improving our working conditions and patient care conditions. This contract is a good step towards addressing our main concerns about recruiting and retaining nurses and providing quality care for our friends, family, and neighbors."
###
The New York State Nurses Association (NYSNA) represents more than 42,000 members in New York State. We are New York's largest union and professional association for registered nurses. For more information, visit nysna.org.