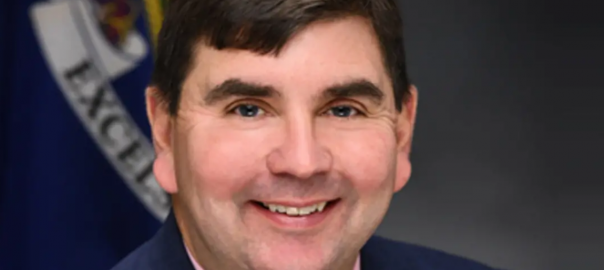 New Yorkers with Intellectual and Developmental Disabilities Must Remain a Priority for Investment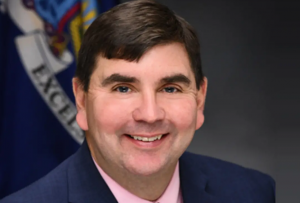 As a parent who knows firsthand the challenges of a loved one with an intellectual disability, and as a newly elected State Senator and the new Chairman of the New York Senate Committee on Disabilities, I understand the role government must play in supporting individuals with intellectual and developmental disabilities.
This sector is at a critical moment and, as Chairman, I am responsible for all New Yorkers with intellectual and developmental disabilities and the system that supports them—from my district in Central New York to New York City to Long Island to Western New York, the North Country and beyond. It's our job to be a voice for them, to prioritize their needs, and to ensure they have access to the programs and services they need in environments where they are safely and properly cared for.
New York relies on nonprofit service providers and the thousands of dedicated direct support professionals (DSPs) they employ to do just that and deliver comprehensive services and supports that facilitate greater independence and community inclusion. We are fortunate to have more than 650 of such organizations supporting more than 125,000 individuals with I/DD across our state, including over 30,000 people in New York City alone.
Regrettably, years of underfunding, coupled with the financial impacts of the pandemic, have left this system in peril. We've seen the cost of inadequate investment before—program cuts, high staff turnover, long waits for services. And yet the state Executive Budget calls for hundreds of millions of dollars in additional cuts to be implemented, jeopardizing the critical programs and services that are so important to maintaining stability for people with I/DD.
New York is working to overcome an immense economic crisis. However, provider organizations depend on government funding for more than 90 percent of their financial resources. Cutting and withholding funds will end up hurting the very people who need to be prioritized right now and whom New York has both a moral and legal obligation to protect.
The COVID-19 pandemic has not only exposed the vulnerabilities of the service delivery system, it also has had a devastating direct toll on individuals with I/DD. Underlying health conditions make this population more susceptible to suffering serious complications from the coronavirus.
Too many sisters, uncles, children have been lost. The dedicated DSPs continuing to provide round-the-clock hands-on care—the majority of whom are women and people of color—are truly heroic and essential. Yet, recruiting and retaining them has grown increasingly challenging in this environment, particularly given resource limitations for workforce development.
It's anticipated that New York will receive an additional $2 billion in federal pandemic relief aid on top of the already allotted CARES act funds. If properly allocated, this money could help alleviate some of the burden on the system.
Governor Andrew Cuomo must take the first step to preserving this system of I/DD services and cancel the impending cuts. How we choose to invest our resources as a state—and where we choose to withhold them—shows what we value. And New Yorkers with I/DD have value. The wonderful DSPs who care for them day-in and day-out have value too. Both are deserving of investment.
As we endeavor to rebuild our economy, our communities and our state, this population must not be forgotten. Our loved ones with I/DD matter to us, their families, more than anything.
They should be a priority for New York too.
John Mannion is Chairman of the Committee on Disabilities in New York's State Senate. He represents Central New York's 50th Senate District.