New Yorkers Need the NY HEAT Act to Bring Down Utility Costs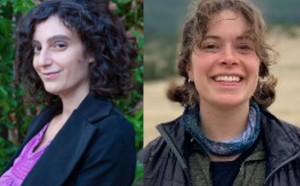 Earlier this month, the New York State Legislature passed a budget that Governor Kathy Hochul lauded as "the most extensive climate package in recent history." It's true that this budget, which was the result of years of advocacy and organizing by thousands of New Yorkers, included groundbreaking victories that will begin to address our emissions. But by failing to include the NY Home Energy Affordable Transition (HEAT) Act in the budget, legislators have left New Yorkers vulnerable to an energy affordability crisis that has already begun to play out.
As state leaders announced a deal that included a one-time investment of $200 million for utility bill relief, nearly 2 million downstate New Yorkers found out their monthly gas bills may increase as much as 17%. These rate hikes illustrate an affordability crisis that requires a systemic fix that yearly infusions of bill relief won't solve. There is no other way out of these crises than for the New York State Legislature to pass the NY Home Energy Affordable Transition (HEAT) Act.
The budget included a historic requirement for new buildings to be constructed without fossil fuels starting in 2026, dedicated funding to begin to fully decarbonize 15 of the highest-emitting State-owned facilities and campuses, and an initial cap-and-invest proposal to fund decarbonization programs. These are necessary steps to reduce emissions from buildings, mandated by the landmark Climate Leadership and Community Protection Act (CLCPA). But without the NY HEAT Act, there's no answer to long-term affordability for gas utility customers, especially for low-income New Yorkers.
The passage of the NY HEAT Act can reverse this trend and get gas utility bills under control. Not only would this legislation cap the energy bills of low and moderate income households at 6% of their income, it would also enable utilities to pursue neighborhood-scale decarbonization solutions such as thermal energy networks by amending the 'obligation to serve.' The NY HEAT Act would empower the Public Service Commission to align gas utility spending with our climate goals.
As we build pollution-free, zero-emissions homes and communities, we should ensure that the cost of achieving that future will not be borne by those who can least afford it. Instead, the State Legislature must put affordability on the agenda for this session by passing the NY HEAT Act.
Allison Considine is the Senior Campaigns & Communications Manager, NY for the Building Decarbonization Coalition. Jessica Azulay is the Executive Director for Alliance for a Green Economy (AGREE).
*sponsored content*