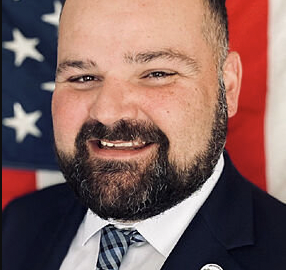 New York State Police Investigators Association Re-elects Tim Dymond as President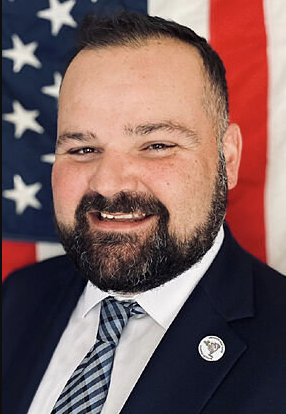 Senior Investigator Timothy Dymond elected to second term as head of union
Albany NY – The New York State Police Investigators Association (NYSPIA) announced today the re-election of Tim Dymond as President of the 1100-member union representing Senior Investigators and Investigators within the Bureau of Criminal Investigation of the New York State Police.
"I am honored that the members of NYSPIA have placed their trust in me to serve as President for another term," said Dymond. "In my first term as President, we made some great progress on behalf of the members."
When Dymond ran for his first term in 2020, he shared with the membership that the driving force behind his decision to run was his belief that union leadership needs to be inspiring, decisive and dynamic.  His goal was a union that put members first in every decision made by the Board of Directors. He promised integrity, transparency, accountability and solidarity in his leadership and within all aspects of the union and he has made good on those promises.  In addition to his achievements on behalf of members that are private to the workings of the union, a few public highlights of Dymond's first term as President include:
Fighting to protect members' identity after the repeal of section 50-a
Calling for Governor Cuomo to step down in response to his inappropriate conduct
Urging Attorney General Letitia James to provide support to members testifying at ERPO hearings
Serving as the first-ever and only law enforcement officer on AFL-CIO Social Justice Task Force
"Congratulations to Tim Dymond on being re-elected as President of the New York State Police Investigators Association. Tim has made important contributions to New York's union movement, including his integral role on the New York State AFL-CIO's Social Justice Task Force. I look forward to our continued work together," said Mario Cilento, President New York State AFL-CIO.
Dymond began his career in law enforcement with the New York Police Department (NYPD) in 2005 working patrol in the 52nd precinct in the Bronx. He transferred to the Town of Fallsburg Police Department in 2007 where he patrolled rural Sullivan County.
In 2008, he joined the New York State Police as a uniformed Trooper in Sullivan County, a position he held until 2012 when he was promoted to Investigator and assigned to Middletown barracks. In 2014, Dymond transferred to Community Narcotics Enforcement Team (CNET). In 2019, Dymond was promoted to Senior Investigator and assigned to Troop F Violent Gang Narcotics Enforcement Team.
"Congratulations to Senior Investigator Timothy Dymond on being re-elected President of NYSPIA.  He brings strong leadership and vast BCI experience to the role," said Steven A. Nigrelli, Acting Superintendent of the New York State Police.
Dymond grew up in the town of Neversink in Sullivan County and attended Sacred Heart University in Fairfield Connecticut, where he received a bachelor's degree in exercise science. Sullivan County remains his home and he serves his community passionately in many roles including Vice-President of the Tri-Valley School Board of Education, volunteer Assistant Coach of Tri-Valley football and girls' basketball and Coach of Bear Cub youth basketball.
Dymond is the fifth President to represent the union since its inception in 1994. He will officially begin his new term on September 29, 2023.