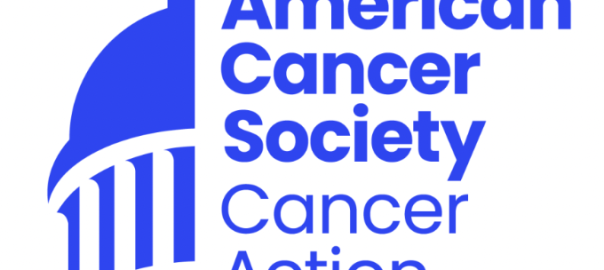 New York State Budget Produces Mixed Results in Fight against Cancer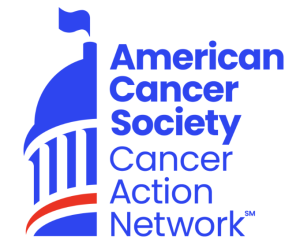 Statement from the American Cancer Society Cancer Action
Network Senior Government Relations Director Michael Davoli
ALBANY, NY – MAY 1, 2023 – Earlier today New York State leaders released details on the agreed upon 2023-24 budget and will soon adopt each of the budget bills—the contents of which are a mixed bag at best in the fight against cancer. While the state made sound investments in cancer screening and tobacco prevention and cessation, they missed an opportunity to prevent another generation of youth from getting hooked on deadly tobacco products and usher in a tobacco-free generation.  To mark both the victories and missed opportunities, American Cancer Society Cancer Action Network (ACS CAN) Senior New York Government Relations Director Michael Davoli responded with the following statement:
"2023-24 held great potential for cancer prevention and early detection in New York. With the state's decision to fund critical cancer screening and tobacco cessation programs and increase the cigarette tax, the fight against cancer maintains its course. The state's failure to adopt legislation to end the sale of menthol cigarettes and all flavored tobacco products, however, effectively gives permission to the tobacco industry to keep hooking kids on tobacco using flavored products.
"As New York continues to climb out of the pandemic-driven backlog in cancer screenings, the $2.5 million increase in funding to the New York State Cancer Services Program (CSP) will go a long way toward lowering cancer incidence and mortality rates, especially for low-income and uninsured New Yorkers. By increasing CSP funding to $22.325 million annually, New York will be able to expand its reach to thousands of additional New Yorkers who need to get screened for cancer.
"Early detection and cancer screenings are critical tools in the effort to end all suffering and death from cancer, but equally important is our state's tobacco prevention and cessation policies and programming. At the start of the year, Governor Hochul laid out her vision for a tobacco-free generation in New York, looking to tried and true tobacco control policies. After a hearty fight, we're several steps closer to that vision—but not all the way there. ACS CAN applauds state leaders for acting to increase the state tax on cigarettes and raise allocations for the Tobacco Control Program (TCP). The $1 per pack increase to the state cigarette tax will save New York State $727.35 million in long-term smoking-related health care costs and generate millions in revenue. More importantly, our state will see over 15,300 lives saved, and 44,800 adults who smoke, will quit.
"Recognizing that thousands of New Yorkers will quit smoking as a result of the tax increase, the state aptly raised the TCP budget to provide more support and resources to New Yorkers combatting their tobacco addiction. The new TCP budget of $40.644 million brings New York $7.5 million closer to the $106 million recommended by the CDC–thanks in part to the settlement agreement between the people of the State of New York by the Attorney General of the State of New York and JUUL Labs.
"New York State could have built on the tax increase and TCP funding and solidified its position as a national leader in health policy by ending the sale of menthol cigarettes and all flavored tobacco products, but Big Tobacco won out. Such a bold step could have helped to prevent 14,400 youth under age 18 from becoming adults who smoke. This refusal to be bold will force Black Americans, LGBTQIA+ individuals and limited income communities to continue to bear the brunt of tobacco addiction in New York.
"ACS CAN hopes that the New York City Council will step up where the state did not and end the sale of menthol cigarettes through Intro 0577. With more than half of youth in NYC who smoke cigarettes opting for menthol cigarettes, a tobacco-free generation is out of reach if inaction on menthol persists.
"ACS CAN will continue to advocate to end the sale of menthol cigarettes and all other flavored tobacco products. We remain committed to reducing the impact of tobacco on New Yorkers and ending all suffering and death from cancer and look forward to working with city and state leaders to secure these policies moving forward."
###
About ACS CAN 
The American Cancer Society Cancer Action Network (ACS CAN) makes cancer a top priority for policymakers at every level of government. ACS CAN empowers volunteers across the country to make their voices heard to influence evidence-based public policy change that improves the lives of people with cancer and their families. We believe everyone should have a fair and just opportunity to prevent, find, treat, and survive cancer. Since 2001, as the American Cancer Society's nonprofit, nonpartisan advocacy affiliate, ACS CAN has successfully advocated for billions of dollars in cancer research funding, expanded access to quality affordable health care, and advanced proven tobacco control measures. We're more determined than ever to stand together with our volunteers to end cancer as we know it, for everyone. Join the fight by visiting www.fightcancer.org.