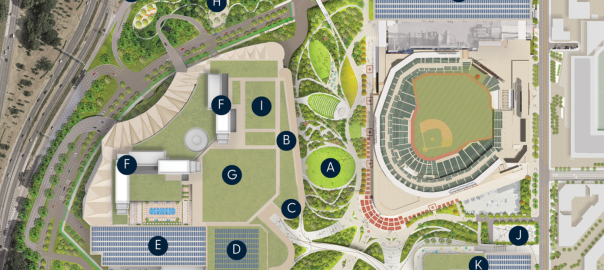 New York Mets Owner Steve Cohen Introduces Metropolitan Park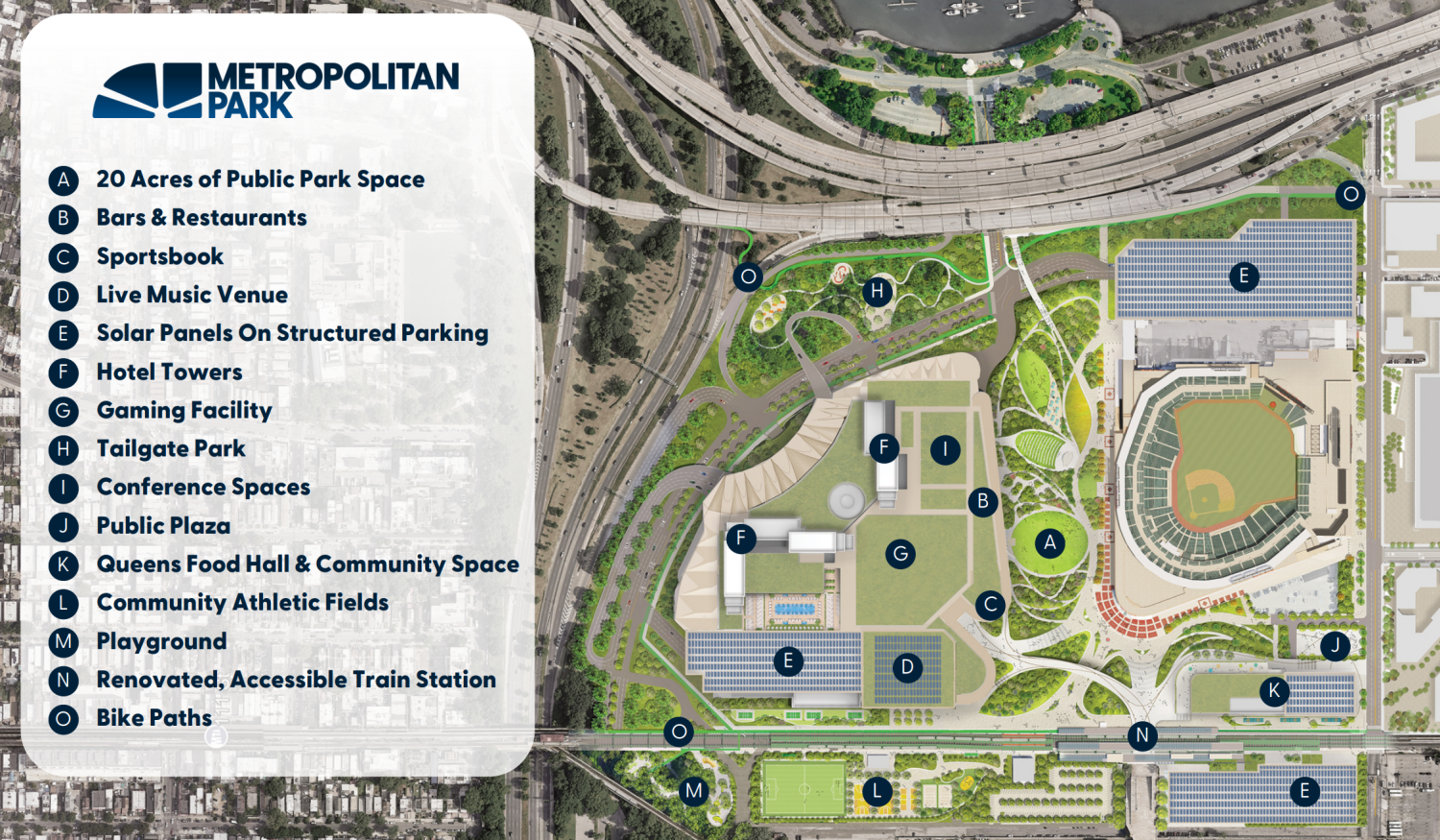 Community Driven Vision to Transform 50 Acres of Parking Lots into a Sports and Entertainment Park Featuring Hard Rock 
$8 Billion Investment Will Produce Thousands of Local, Good Paying Jobs, 
20 Acres Public Park Space, 5 Acres Community Athletic Fields and Playground, Accessible Mass Transit Station, Climate-Ready Infrastructure, Queens Food Hall, and Year-round Live Music & Entertainment 
Queens, NY (November 7) –  Today, Steve Cohen and Queens community leaders unveiled Metropolitan Park, a vision to transform the 50 acres of asphalt around Citi Field into a revolutionary sports and entertainment park.  This reimagined space will bring together fans, neighbors, and visitors with 20 acres of new public park space, world class entertainment, and authentic global cuisine from local restaurateurs. The park will be a year-round entertainment destination for the enjoyment of not only the people of Queens and the New York region but for international tourists as well. Metropolitan Park embodies the spirit of New Yorkers to become the next great New York landmark.
VISUALS: https://www.metropolitanpark.com/siteplan
"It's time the world's greatest city got the sports and entertainment park it deserves," said New York Mets owner Steve Cohen.  "When I bought this team, fans and the community kept saying we needed to do better.  Metropolitan Park delivers on the promise of a shared space that people will not only want to come to and enjoy, but can be truly proud of."

From day one, Steve has said that owning the Mets is a civic responsibility that extends beyond the walls of the ballpark. Part of that broader commitment means transforming the 50 acres of vacant asphalt surrounding Citi Field. For over 85 years, this area has been nothing but parking lots that have not served the community or fans to its full potential. The site's historic challenges and significant complexity has led to the area being under-developed, isolated, and environmentally strained.
Over the last three years, Steve and his team have met with community groups, elected officials, Mets fans and those who live and work in the surrounding neighborhoods to develop a vision that would give life to a sports and entertainment park. There have been over 15 community workshops resulting in thousands of ideas, hundreds of meetings with local leaders, and over 20,000 door-to-door conversations with our neighbors.  Over 89% of those that have been engaged door-to-door have signed a petition in support of the project.
Now after this unprecedented and comprehensive community engagement, Metropolitan Park embodies a revolutionary combination of community energy and committed partners.  The result is a vision that delivers:
An investment of $8 billion
Nearly 15,000 good-paying permanent and construction jobs
20 acres of new park space and 5 acres of community athletic fields and playgrounds
Climate-ready infrastructure including solar, green roofs, and flood mitigation
Visionary entertainment complex with a Hard Rock hotel, live music venue, and gaming
New connections to the waterfront, park, and surrounding community
Queens food hall
Accessible and renovated mass transit station
Improved and modernized road network, bike paths, and parking infrastructure
The project's Queens-focused comprehensive design seamlessly addresses community priorities, climate resilience, and economic needs.

THE VISION: Turning a Parking Lot into a Park 
Since the 1937 World's Fair, there has been nothing more than parking lots in the area surrounding Citi Field. This vacant asphalt and wasted opportunity has isolated the area from the local neighborhoods and the broader Queens community, while doing nothing to improve the fan experience.
Across the country ballparks, stadiums and arenas have created meaningful experiences and shared spaces for both fans and the local community.  These successful efforts provide economic benefits with jobs, investments and tax revenues while at the same time strengthens the bonds between sports teams and their local neighborhoods.
Over two million people already come to Citi Field every year and millions more attend games, events, and tournaments at the USTA National Tennis Center, while 22 million people travel through LGA airport next door.  The opportunity is here for these parking lots to be transformed into the park it was always meant to be, while creating a unique recreational and entertainment destination.
Metropolitan Park will be a space that people can come to every day of the year to hang out by the waterfront, enjoy the park, listen to live music, try their luck at the casino, place a bet on the game at the sportsbook, as well as eat, drink, and shop at locally-owned small businesses.
Building dedicated open space for the public
Parks and public space are essential to any community. Dedicated green spaces are needed for people to enjoy and relax and the area around Citi Field shouldn't be an exception.
New publicly accessible open and green space
Community athletic fields
Playgrounds and gardens
Creating permanent local jobs and economic opportunity for local small businesses 
Turning this space into usable parks for the public and an entertainment destination with live music, restaurants and bars will create thousands of good-paying jobs throughout the construction process.  This will mean opportunities for local residents and minority and women owned businesses, as well as access to on-going workforce training programs.
Thousands of permanent union jobs
Good-paying year round employment
Preferential local hiring and opportunities for local and minority and women owned businesses.
Connecting surrounding neighborhoods to the waterfront 
Metropolitan Park is an opportunity to connect the surrounding neighborhoods, create easy and safe waterfront access, increase walkability and cycling access, and improve transportation options.
Accessible mass transit station
Improved and efficient parking
Modernized road and bike network
Bringing year-round entertainment to life
Entertainment is the economic engine that will make this area a destination every single day of the year— regardless of the weather or if it's baseball season.
A hotel with restaurants, bars, and conference space
A casino and sportsbook – subject to Gaming Commission license
Live music venue
Queens Food Hall
Queens is widely celebrated for its rich culinary scene. By featuring local restaurants and vendors, we can showcase the incredible cultural diversity of Queens. The borough is famous for its vibrant street food culture and offering some of the most authentic food experiences outside of each cuisine's native country.
Affordable and authentic dining options
Cuisine featuring local vendors
Community event space
THE PARTNERS
To bring Metropolitan Park to life, Cohen has brought together the right partners with the extensive expertise to turn vision into reality. With deep roots in New York and experience creating world-class entertainment destinations, creating spaces that bring people together and elevated design, the entire team reflects the thoughtfulness and care that has gone into developing the vision for Metropolitan Park.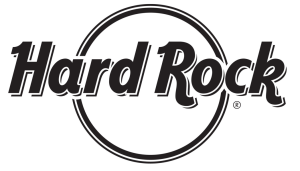 Hard Rock International 
The cornerstone of the project is creating a world-class entertainment experience that brings people to the area every day of the year, no matter the weather or if there is a ball game. Hard Rock brings a globally recognized brand for delivering best-in-class hospitality, creating memorable live music experiences, and offering exceptional casino and sportsbook gaming.
Hard Rock has been committed to New York for nearly four decades with its iconic Cafe in Times Square. While the legendary brand started in 1971, it now spans the globe in over 70 countries with hotels, casinos, cafes, rock shops and sports betting namesake venues and properties.  Hard Rock is renowned for an uncompromising dedication to best in class hospitality, rooted in the spirit of music and philanthropy while embracing the culture and character of each location. Last year, Hard Rock brought this spirit to music row in New York with the opening of Hard Rock Hotel New York.
Hard Rock is the ideal partner to help bring Metropolitan Park to life. Hard Rock Hotels has once again been named the top brand among Upper Upscale Hotels in the J.D. Power 2023 North America Guest Satisfaction Index Study, and for a third year in a row Seminole Hard Rock has been selected as a 2023 U.S. Best Managed Company by Deloitte Private and The Wall Street Journal.
"Hard Rock at Metropolitan Park will be rooted in the spirit of music while embracing the unique culture and character of Queens," said Jim Allen, Chairman of Hard Rock International. "Metropolitan Park captures the energy and vision of bringing people together for memorable shared experiences that exemplifies the company's mottos to Love All Serve All, All is One, Save Time to Be Kind and Save the Planet. We're excited to bring our unique brand of world class entertainment to Queens."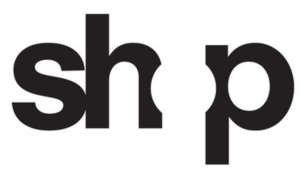 SHoP
SHoP Architects is a New York-based global design leader, with iconic projects completed or underway across more than 100 million square feet on five continents. SHoP works with the world's most important and innovative companies across a wide range of industries to create award-winning projects of international renown. SHoP takes a high-performance approach to design and planning that introduces definitive new and enduring architecture to the great city skylines and streetscapes. Some of SHoP's most iconic New York designs include the Barclays Center, East River Waterfront, Essex Crossing, and the Domino Sugar Refinery master plan, among many others.
"Metropolitan Park will be the next great New York City landmark that will transform the area around Citi Field, and SHoP Architects is proud to be helping craft a design that reflects and celebrates the local community and everything that makes Queens unique," said Gregg Pasquarelli of SHoP Architects. "We are excited to be a part of bringing this bold new vision for Queens to life."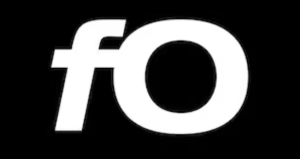 Field Operations 
Field Operations is a leading-edge landscape architecture and urban design practice based in New York City. Field Operations is renowned for strong contemporary design across a variety of project types and scales, from large urban districts, master plans and complex planning sites, to small well-crafted, detailed design projects. Regardless of scale, there is a special commitment to the design of a vibrant and dynamic public realm, informed by the ecology of both people and nature, rooted in place and context. Key projects in New York City include the High Line, Pier 17 in the South Street Seaport, Domino Park, Freshkills Park, and the newly opened Gansevoort Peninsula in Hudson River Park.
"We are very excited about creating a generous new public park through the center of the new development, transforming a desolate parking lot into an active 20-plus acre green park that connects Flushing Meadows-Corona Park to Flushing Bay," said James Corner, Founding Partner & CEO of Field Operations. "The public park will offer lush green spaces for bio-diversity and health, as well as a variety of interactive amenities for residents, from meandering pathways to large event spaces, social gathering spaces, picnic areas and sports facilities. This unique park will be a celebration of Queens' identity, shaped around sustainable, resilient, inclusive, and accessible open spaces that enhance the quality of life for the whole community."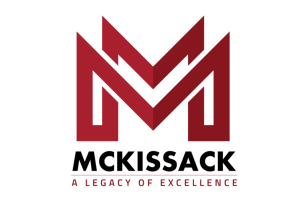 McKissack
McKissack is the oldest minority/women-owned professional design and construction firm in the United States. A family-owned business for more than 118 years, McKissack has been a leader in planning, design, and construction of more than 6,000 projects, proudly upholding the standards of excellence established by its forefathers.
"This is an opportunity to transform underutilized parking lots into a unique recreational, commercial, and entertainment hub, and act as a catalyst for further regional revitalization," said Cheryl McKissack Daniel, President & CEO of McKissick. "As a family owned business, we know how important it is for projects like this to put community front and center, and we're proud that Metropolitan Park will be a reflection of its vibrant local neighborhoods."

THE COMMUNITY
Cohen made clear from the beginning that any vision for the area would need to be done the right way. He tasked his team to first listen to the community and fans to understand their priorities when it comes to creating a better experience around Citi Field.
Over a year ago, Cohen committed to a core set of principles that would guide any vision for the area. Putting the community first was principle number one and continues to guide every step of the process. Being good neighbors and partnering with the community is the most important part of doing this the right way.
The vision for this project has been shaped directly through community engagement that has spanned across 15 community workshops, 300+ meetings with community leaders, and 20,000 door-to-door conversations in the neighborhoods around Citi Field which found 89% of local residents support this project's framework.
The community will continue to play an active role in shaping the details of the project as Cohen and his team continue engagement and host public sessions.
"This is an opportunity to elevate and celebrate the spirit of Queens, with more local restaurants and vendors, a live music venue, and space for community groups and local artists." said Pastor Patrick Young, First Baptist Church of Corona. "And it is an opportunity for real investment in local infrastructure, to connect neighborhoods and provide greater transportation options for residents.  Above all, though, this is our opportunity to bring thousands of new, good-paying local jobs to the area."
"We have the opportunity to turn the 50 acres of asphalt around Citi Field, right across the creek from downtown Flushing, into things we need," said Peter Tu, a Member of Queens Community Board 7 and Senior Advisor of the Flushing Chinese Business Association. "We need to partner with business and civic leaders who not only have the ability to deliver, but also respect our culture and put the community first, and I appreciate the inclusive approach Steve Cohen and his team have taken."
"A project at the scale of Metropolitan Park that is prioritizing local hiring and opportunities for local and MWBE businesses will create thousands of new economic opportunities for women and underserved communities across Queens," said Alejandra Girón, President of the Queens Women's Chamber of Commerce. "This is a truly transformative vision for the area that can be a catalyst for growth for all of Queens."
"The vision for Metropolitan Park has been developed the right way, with input from the local community and neighborhoods closest to Citi Field," said Shanel Thomas Henry, a Member of Queens Community Board 3 in East Elmhurst/Corona. "This thoughtful engagement shows in a plan that reflects what local residents have most sought from the area: good paying job opportunities, more open green space, and business opportunities for local vendors and restaurants."
"For any project to be long lasting success, we need a way to bring people here year-round and not just on gameday," said Costa Constantinides,  Chief Executive Officer at Variety Boys & Girls Club of Queens and a former City Council Member. "That's why I've been supportive of the options being discussed, including restaurants, bars, and a hotel with a live music venue, convention space and a casino. All of these would make up the economic engine that can finally turn this 50 acre parking lot into something we can all love."
"This is an opportunity to bring real investment in local infrastructure, to connect neighborhoods and provide new job opportunities for residents," said Maria Fierro, a Corona Bank Branch Manager. "Metropolitan Park also has the potential to be the engine that spurs further local revitalization and growth for years to come."
"We're so excited for this potential to bring millions of new visitors to the heart of Queens every year," said Luisa F. Torres, owner of Mojitos Restaurant Bar in Jackson Heights. "This is also an opportunity to entice the millions more who visit the ballpark every year to stick around before and after the game and explore the many local businesses in the area like ours."
"Cohen and his team have gone above and beyond in making sure this is an opportunity for all of Queens," said Shimi Pelman, Queens District Leader 27-B. "Through this inclusive process, we have had a chance to shape the project and ensure that we make this a place that celebrates what makes Queens so unique and dynamic."
"Queens has long deserved a space that brings everything together – new green space, 365-day-per-year entertainment, better connectivity and a real job creator in the area around Citi Field," said Thomas J. Grech, President & Chief Executive Officer of the Queens Chamber of Commerce. "No other project has done so much work to truly partner with the community. And it's this bottom-up approach that gives everyone a voice right from the beginning that works."
"Metropolitan Park delivers on what Mets fans have been asking for, for decades – something to do around the ballpark before and after games," said Darren Meenan, The 7 Line Army. "Now with Steve Cohen, we are finally seeing investment, creativity, and energy not just with the team but with the entire fan experience. I know that Mets fans are going to be ecstatic to come to Metropolitan Park and enjoy the entertainment options, the bars and restaurants, and the new park space. This is a huge win for everyone."
VISUALS: https://www.metropolitanpark.com/siteplan