NEW YORK MAYORS IMPLORE MEMBERS OF CONGRESS TO PASS MEANINGFUL RELIEF PACKAGE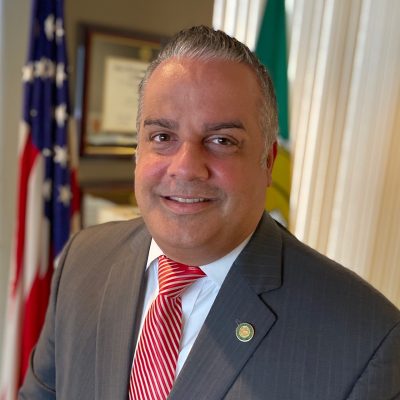 Earlier this year, the world focused its attention on New York State as the epicenter of COVID-19. Since those dark days of March and April, the state has made tremendous strides in controlling the virus and is now among the states with the lowest rates of infection and community spread.
While the virus wreaked havoc on our medical system, much of that chaos is gone. However, the aftermath of the virus continues to plague economies in cities and villages across the state in the form of billions of dollars in lost sales tax revenues and municipal fees, as well as a looming 20 percent cut in state aid.
For several months now, mayors from New York State and across the U.S. have been making the case to Congress and the White House for financial aid to support local governments and the emergency responders, sanitation workers, and other essential municipal workers they employ.
In response, some federal leaders have characterized aid to pandemic-impacted states and localities in political "blue" vs. "red" terms. This is politics at its worst, and not an accurate reflection of the challenges local governments face.
It's not just New York or our cities and villages feeling the pinch. States and municipalities of all sizes and political stripes are confronting revenue shortfalls that threaten to stall any hope for a swift national economic recovery.
Just as the COVID-19 virus doesn't discriminate who it attacks, neither do the devastating financial impacts of the nationwide economic shutdown.
Another false narrative being advanced by some in Washington is that all local governments seeking relief were in financial disarray prior to COVID-19 and are using the pandemic as an excuse to balance their budgets.
This accusation is patently false.
In Binghamton, we have consistently passed balanced, on-time budgets that fund important public services for police and fire protection, infrastructure, and clean drinking water, while also cutting taxes and growing reserves.
Looking through a wider lens, New York State has developed a fiscal monitoring system that utilizes financial, demographic, and local economic markers to determine whether a municipality is experiencing significant fiscal stress.
Contrary to the disinformation coming from Washington, less than 1 percent of New York's 1,600 local governments are in significant fiscal stress in an average year, according to State Comptroller data.
New York's local officials are running their cities and villages responsibly. It's our elected officials in Washington who are shirking their responsibilities and playing politics while ignoring the suffering felt from coast to coast.
I implore members of Congress to work together and pass a meaningful relief package that includes direct aid to local cities and villages. Congress couldn't prevent COVID-19 or the financial disaster it caused, but by acting soon, they can certainly lessen the burden on taxpayers across this country.
Now is the time to act.
Richard C. David is Mayor of the City of Binghamton and President, New York State Conference of Mayors.