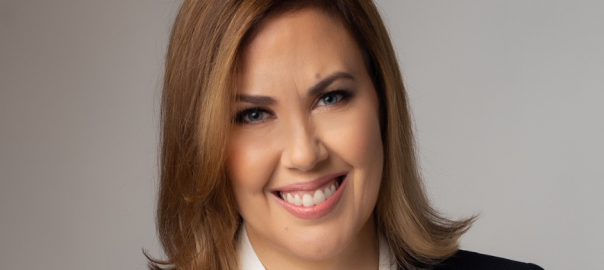 NEW YORK BANKERS ASSOCIATION APPOINTS CLARE CUSACK TO SUCCEED MIKE SMITH AS PRESIDENT AND CEO UPON HIS RETIREMENT, EFFECTIVE DECEMBER 1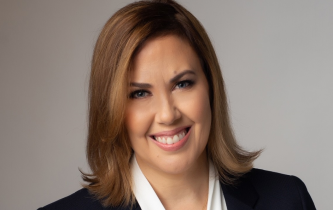 New York, NY – (October 27, 2020) – The New York Bankers Association announced today that General Counsel and Chief Operating Officer Clare M. Cusack will become the first woman to serve as President and CEO of NYBA, effective December 1, 2020, succeeding Michael P. Smith, who is retiring after leading the Association for over four decades. Cusack's appointment by NYBA's Board of Directors follows a planned leadership transition after Smith announced plans last year to retire.
Cusack has served as General Counsel and COO of NYBA since August 2018, overseeing NYBA's legal matters and supporting each of the Association's divisions and areas, including government relations, professional development, profit solutions, major industry events and legal and regulatory strategy. She joined NYBA in 2013 as Senior Vice President and Deputy General Counsel. Prior to her work with the Association, she practiced as an attorney with the law firm of Morgan Lewis & Bockius LLP, and earlier worked as an aide to the New York State Assembly majority. Cusack earned her juris doctorate from Fordham University School of Law and a B.A.  in Political Science from the State University of New York College at Geneseo.
Smith has served as President and CEO of NYBA since 1989, providing dynamic leadership throughout times of industry turbulence and stability. He joined NYBA in 1975 as Secretary of the Federal Government Relations Committee after serving on the staff of U.S. Congressman Stewart B. McKinney of Connecticut.
Commenting on the leadership transition, NYBA Chairman Greg Braca praised Smith's leadership and service and said NYBA is well positioned for the future with Cusack leading the Association.
"For more than four decades, Mike has worked tirelessly for the benefit of our great industry in New York, using his considerable political skill to guide us through times of crisis and times of good fortune. On behalf of the more than 100 members of the New York Bankers Association, I thank Mike for his unwavering dedication and commitment to our industry. We offer our congratulations on his well-earned retirement, which caps a career of meaningful achievements for banking," said Braca, President and CEO of TD Bank, N.A. "At the same time, we believe NYBA will continue to excel and evolve its longstanding mission under Clare's dynamic leadership and address the many opportunities and challenges facing the banking industry as a unifying advocate for our members."
Commenting on his retirement and Cusack's appointment, Smith said: "It has been my honor to have served NYBA and the industry for the past 45 years. I came to the Association as a 27-year-old, fresh from my Capitol Hill job. And in that time, I have had the privilege of working with legends of both banking and politics in both Albany and Washington. It has been a fascinating journey, marked with many victories and many challenges – such as the one we are in right now. I am confident that Clare will bring thoughtful leadership and keen strategic expertise to her new role, so that NYBA is assured of continuing its long-held reputation for excellence."
Cusack said: "I am excited to continue working with the banking and government leaders of New York, particularly during this challenging time when we embrace the common goal of rebuilding our communities in the face of the coronavirus pandemic and its economic impact. I am honored by the confidence NYBA's Board has shown in me, and I thank Mike for his years of mentorship and guidance."
###
About the New York Bankers Association
Since 1894, it has been the New York Bankers Association's primary mission to be the State's preeminent provider of legislative and regulatory services to a unified banking industry.  Over the years, the Association's mission has grown to include educational programs, public relations, political action and member services geared to enhance the profitability and stature of New York 's banking industry.  Today, NYBA is comprised of the smaller community, mid-size regional, and large banks across every region of New York State. Together NYBA members employ nearly 200,000 New Yorkers, safeguard $2 trillion in deposits, and extend nearly $70 billion in home and small business loans.