New Venture: Introducing 'Downfield' A New Communications Firm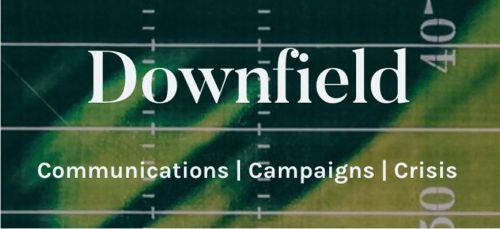 Friend,
As they say, coming to you with some personal news….
In a crowded, loud and fast media environment, the ability to communicate clearly and decisively is paramount. It's not just enough to be in the news, you need to be driving the conversation. That requires a strategy, message and the ability to aggressively execute it.
That's why today I officially launched 'Downfield' a new boutique communications firm that will focus on strategic communications consulting for campaigns, nonprofits, corporations and crisis work. I'm excited to put 15+ years of communications and crisis consultative experience to work with Downfield.
The firm will initially offer the following services:
Strategic communications guidance;
Media relations and rapid response;
Political communications and strategy;
Crisis communications;
Message creation;
One-off projects like media training, debate prep, speechwriting.
If you or someone you know is looking, please get in touch at EricDKoch(at)Gmail.com, or visit https://www.downfieldstrategies.com/
Thanks and be in touch,
Eric