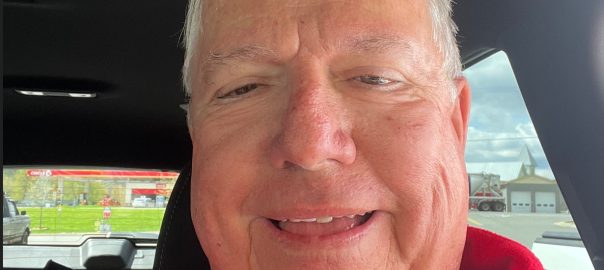 New Uber Fee Would Hurt Buffalo Drivers And Riders Alike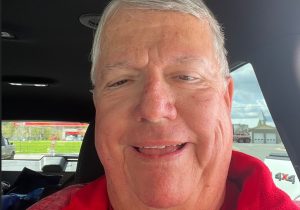 As lawmakers in Albany continue to negotiate the state budget, they're quietly considering a proposal that would directly impact a vast majority of New Yorkers: a new fee on Uber rides that places an added burden on riders while threatening drivers like me.
I've been an Uber driver in Buffalo for three years. I'm a veteran, and I began driving after I retired from my full time job in order to help supplement the income I receive from Social Security. I don't drive hours on end every day, but having the ability to hop in my car and earn some money on my own time has made life much easier for me.
Lawmakers in Albany could change that very soon.
Our elected officials are trying to fund transportation projects but need to find the cash to do so, and one source they're looking at is a new 50 cent fee on all Uber and Lyft rides across the state. In New York City, this money would go to the Metropolitan Transportation Authority (MTA), the agency that runs the city's subway, bus and commuter train systems. Outside of New York City, it's not clear which transportation projects would be funded with this money. So the additional 50 cents a rider pays where I drive in Buffalo could be used for a project all the way in Albany.
One thing that is clear, however, is that this money would skip over driver's wallets entirely, and at the same time would decrease the number of riders who want to use the apps to get around. And if lawmakers think that 50 cents is a small enough tax that it will go unnoticed, they're wrong. Ask any driver in the state and they'll tell you about having to contend with fee after fee over the years, whether it's the 3% tax for the Black Car Fund, the 4% Transportation Network Company assessment, or an airport fee, assessed for both pick ups and drop offs. These fees add up, and New York currently has some of the most expensive Uber rides in the country, which in turn reduces our customer base.
Passing a new tax like this may be a popular way to raise money because Uber and Lyft are major technology companies that take in huge amounts of revenue. But lawmakers should remember that it's drivers like me that feel the brunt of added fees, which is especially demoralizing for drivers because of the essential role we've come to play in our communities over the last few years. For me, earning extra money is of course my primary intention, but I also take pride in filling the transportation needs of my neighbors who have no other way of getting around or can't drive on their own: senior citizens going to a doctor's appointment, young people with working parents who need a ride home after school, folks who don't live near a bus route or other public transit, and many others. These people have come to rely on Uber in their daily lives, and they can't afford another fee that might be funding a transportation project they'll never see or use.
Drivers and riders alike are making their voices heard to oppose this tax: more than 18,000 drivers across the state have signed a petition against this new fee, and Uber passengers have sent more than 14,000 emails to their lawmakers. I implore our elected officials in Albany to listen to them and preserve this flexible source of income for drivers like me, while ensuring all New Yorkers have access to an affordable and helpful way of getting around.