New Report: Cancer Survivors in New York Face High Costs of Care and Debt Years After Treatment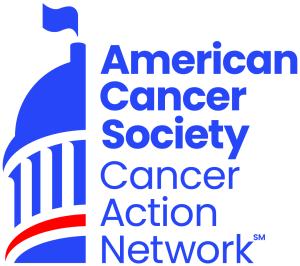 New York maintains opportunity to tackle costs of cancer with two bills addressing financial barriers to care and medical debt awaiting Governor Hochul's signature
ALBANY, NY – DECEMBER 15, 2022 – The costs of being diagnosed with cancer last long after the diagnosis and initial treatment putting cancer survivors at increased risk for lifelong financial hardship, according to a new report from the American Cancer Society Cancer Action Network (ACS CAN).
The report, The Costs of Cancer Survivorship, examines several of the long-term expenses cancer survivors face in the years after they complete their initial treatment. Research shows cancer survivors have higher annual out-of-pocket health care costs and carry more medical debt than people who have not had cancer. The report details several policies that should be enacted to help patients and survivors afford their care, including eliminating unexpected cost-sharing for cancer screenings and ensuring payment or financial products offered to patients to pay their medical bills are not predatory.
In New York, there are currently two bills that amplify the report's findings, have been sent to Governor Hochul and await her signature; both address gaps in New Yorkers' access to affordable, lifesaving care as well as practices contributing to the financial toxicity of a cancer diagnosis. The details are as follows:
A2085-A / S906-B would require that every state-regulated health plan cover 100% of the cost of colorectal cancer screening beginning at age 45 and remove cost-sharing for individuals who require a follow-up colonoscopy after a positive stool-based test.
A1741/S5299 would stop insurers' ability to employ a discriminatory practice wherein carriers refrain from applying payments made from a copayment assistance program to a patient's deductible.
Michael Davoli, Government Relations Director for ACS CAN in New York, says "New York has the opportunity to address financial barriers to lifesaving care– a health equity issue which disproportionately burdens medically under-resourced areas, people of color and the LGBTQ+ communities. For example, African Americans are about 20% more likely to be diagnosed colorectal cancer and around 40% more likely to die from the disease than most other groups." He continues, "With A2085-A / S906-B, Governor Hochul could eliminate a critical barrier to screening, prevent later-stage diagnoses and send a message to cancer patients and survivors that their physical and financial health are a priority."
The Costs of Cancer Survivorship report is the latest in a series of ACS CAN reports assessing the costs of a cancer diagnosis but is the first to focus specifically on survivors.
###
About ACS CAN
The American Cancer Society Cancer Action Network (ACS CAN) makes cancer a top priority for policymakers at every level of government. ACS CAN empowers volunteers across the country to make their voices heard to influence evidence-based public policy change that improves the lives of people with cancer and their families. We believe everyone should have a fair and just opportunity to prevent, find, treat, and survive cancer. Since 2001, as the American Cancer Society's nonprofit, nonpartisan advocacy affiliate, ACS CAN has successfully advocated for billions of dollars in cancer research funding, expanded access to quality affordable health care, and advanced proven tobacco control measures. We're more determined than ever to stand together with our volunteers to end cancer as we know it, for everyone. Join the fight by visiting www.fightcancer.org.