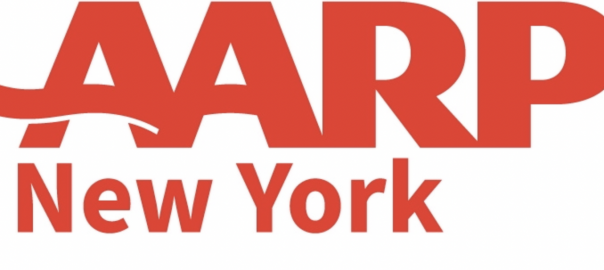 New Data: NY Voters 50+ Accounted for 75% of Turnout in August Primaries Statewide

And New Research Shows Older NY Voters Want to Count on Social Security & Medicare, Lower Rx Prices, Long-Term Care at Home 
ALBANY, N.Y. – New Yorkers 50 and over cast 75% of all ballots in the August 23 primaries statewide, vastly overrepresenting their share of just over half of all registered voters across the state, according to new data commissioned by AARP New York.
The 50+ accounted for 80% or more of turnout on Long Island and in every region north and west of the Hudson Valley.
And the 50+ made up an even greater share of New Yorkers who voted in all four of the last general elections, accounting for 77% of the combined turnout statewide going back to 2018, according to the data from the New York State Board of Elections – which is broken out by region and county.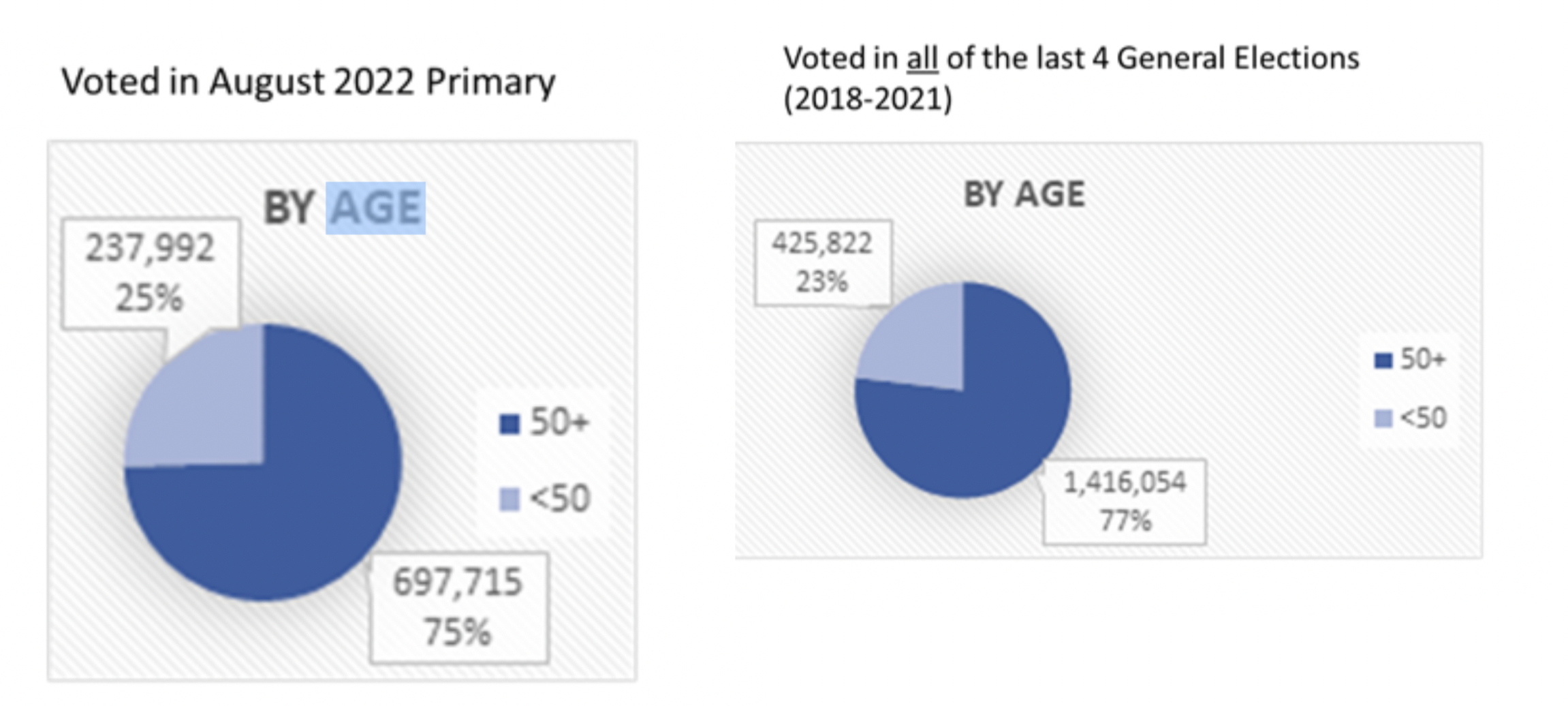 "There is so much at stake in this fall's mid-term elections, and it's clear the 50+ are the dominant voting bloc," said AARP New York State Director Beth Finkel. "The 50+ – who will be the deciders in next month's elections – have provided a roadmap for candidates, and they want to count on Social Security and Medicare, lower prescription drug prices, and the ability to receive long-term care at home."
In fact, a recent survey of New Yorkers 45 and over found:
92% say it's "extremely" or "very important" to have adequate Social Security benefits and 89% to have Medicare benefits available to them in the future;
80% support requiring pharmaceutical companies to use lower Canadian prices when selling prescription drugs in New York;
77% would prefer to receive care or help for themselves or a loved one at home – with only 2% preferring a nursing home – though 84% support additional funding for New York's federally-required Long-Term Care Ombudsman Program, the independent eye and advocate for nursing home residents;
83% support expanding funding for respite care, which provides a break for the unpaid family caregivers who help New Yorkers age at home -with support by 88% of Democrats, 81% of Republicans, and 76% of independents;
74% support making it easier for property owners to create "in-law" apartments on owner-occupied properties with safeguards for public health, traffic and parking. Such "accessory dwelling units" can provide affordable housing and help caregivers and loved ones stay close, among other benefits;
80% support a one-time state income tax credit for renovations to existing homes or construction of new homes to help New Yorkers remain in their homes as they age – with 86% of Democrats, 80% of Republicans and 75% of independent voters in support. A bill to create such a tax credit has passed the state legislature and is expected to go to the Governor before the end of the year;
70% cite increasing rent and 61% increasing property taxes as impacting "a lot" their ability to remain in their home as they age.
The vast majority said they'd be much or somewhat more likely to vote for a candidate who advocates lower property taxes (84%), lower income taxes (85%), increased safety in communities by reducing crime (89%), expanded access to quality, affordable long term care for the elderly – from home care to nursing homes (86%), lower prescription drug prices (88%), and increased access to affordable housing (78%).
The voter turnout data shows that by party, 62% of all registered Republicans are 50+, while registered Democrats and smaller parties are evenly split between 50+ and younger voters; 39% of registered voters not enrolled in a party ("independents") are 50 years or older.
Generally, that pattern holds true in every region and almost every county – except New York City, where the majority of all registered voters and 2/3 of independents are under 50.
But even in New York City, 2/3 of those who actually cast ballots in all of the last four general elections were 50+.
And even though the majority of independent voters in all regions are under 50, the 50+ accounted for 78% of independents who actually cast ballots in each of the last four general elections – similar to the percentages among Republicans (82%) and Democrats (74%).
The issues survey involved interviews with 1,069 New York residents age 45+ by landline (29%), cell phone (17%), text-to-web (7%), and online (47%) between August 4 and August 29, 2022.
AARP is strictly non-partisan and does not endorse candidates, does not contribute to candidates' campaigns and does not have a political action committee. AARP aims to inform the 50+ on issues of importance and push candidates to address those issues.
Follow us on Twitter: @AARPNY and Facebook: AARP New York
About AARP
AARP is the nation's largest nonprofit, nonpartisan organization dedicated to empowering people 50 and older to choose how they live as they age. With a nationwide presence and nearly 38 million members, AARP strengthens communities and advocates for what matters most to families: health security, financial stability and personal fulfillment. AARP also produces the nation's largest circulation publications: AARP The Magazine and AARP Bulletin. To learn more, visit www.aarp.org, www.aarp.org/espanol or follow @AARP, @AARPenEspanol and @AARPadvocates, @AliadosAdelante on social media.