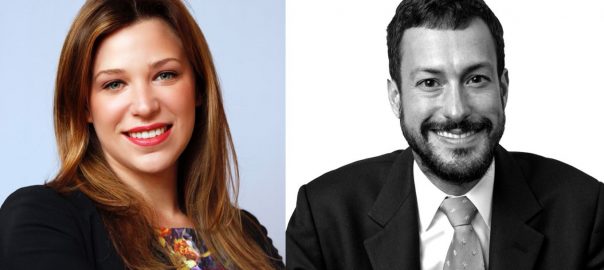 NEW CONSULTING FIRM – MOONSHOT STRATEGIES – LAUNCHED BY TOP-NOTCH TALENT IN NEW YORK CITY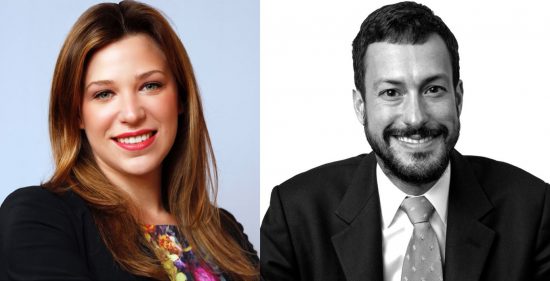 Led By Jenny Sedlis & Jason Ortiz, Moonshot Will Be a Full-Service Consulting, Strategy & Communications Firm
NEW YORK – Moonshot Strategies today announced its launch as a New York City-based political consulting, strategy, government relations and communications firm founded by Jenny Sedlis and Jason Ortiz, two of the city's most respected and well-connected strategists. Moonshot will offer a full array of services, including electoral work, grassroots advocacy, messaging, crisis communications and digital and social media. In addition to Sedlis and Ortiz, media veteran Jennifer Fermino will serve as Moonshot's Managing Director for Communications and longtime Democratic strategist James Freedland will be a senior advisor.
"At Moonshot, we believe that all things are possible with perseverance, skill, and the courage to take that first leap towards a better future. With our uniquely talented team of strategists in place, we are ready to give clients an essential, next-level advantage on day one. From government affairs to crisis communications to grassroots advocacy, Moonshot is a full-service firm that is always on call to meet the moment," said Jenny Sedlis, Co-Founder and CEO.
"It's exciting to join forces with such a phenomenal team that is unmatched in delivering results for a broad range of clients, campaigns and grassroots actions. Moonshot is a rare one-stop-shop that is well positioned to navigate clients through some of the toughest challenges they are facing. Deploying cutting edge strategic tools buoyed by deep expertise, the Moonshot team will be an indispensable asset to any campaign," said Jason Ortiz, Co-Founder and CEO.
"Working for Corey Johnson has been an amazing experience, and I'm sad to leave the Council. But this is an incredible opportunity to help build something from the ground up that I know will be a success. Jenny and Jason will kill me for saying this, but they are both brilliant strategists and all-around great people. Their work in their fields speaks for itself. They are both huge talents and I'm excited to work for them," said Jennifer Fermino, Managing Director, Communications.
***
JENNY SEDLIS, CO-FOUNDER, CEO
Jenny brings 15 years of experience running political, lobbying, grassroots, marketing, communications and advocacy campaigns at the highest level of New York City and New York State politics. Over the past 8 years, Jenny has raised and deployed roughly $30 million on high-profile independent expenditure campaigns, most recently starting and running the $7 million Super PAC supporting Eric Adams for Mayor of New York City. Jenny Sedlis co-founded two of the leading charter school networks in New York City and for the past 8 years has been Executive Director of StudentsFirstNY, where she led charter school and education reform advocacy and political efforts across the city and state.
JASON ORTIZ, CO-FOUNDER, CEO
Jason is a seasoned political operative with 20 years of experience in lobbying, public relations and political action, and a long track record of significant issue campaign and electoral victories in New York City and State, including playing a key role on policy victories for the Innocence Project, the Vera Institute, the Drug Policy Alliance, and the New York Hotel Trades Council over the last several years. He was the Director of Political and Strategic Affairs for the New York Hotel Trades Council, widely viewed as the most influential institutional player in New York politics. There, he engineered significant legislative and electoral victories for the Union. He continues to provide political and communications counsel for the Union. Since 2018, he has worked mostly on issue-oriented legislative campaigns for unions, criminal justice reform advocates and education reform advocates, but most recently worked on the Super PAC that helped Eric Adams win the Democratic Mayoral primary in New York City.
JENNIFER FERMINO, MANAGING DIRECTOR, COMMUNICATIONS 
Jennifer is a veteran communications professional with 20 years' experience in the New York media market. Immediately prior to joining Moonshot, she was the Communications Director for the New York City Council and a Senior Advisor to Speaker Corey Johnson. She began her career as a reporter with the New York Post, where she worked for over a decade covering a wide range of topics including politics, transit, courts, crime and breaking news. She left the Post to become the City Hall Bureau Chief for the New York Daily News. Fermino led the bureau during the crowded 2013 mayoral race to replace then-Mayor Michael Bloomberg and covered Mayor de Blasio's first term. She left the Daily News in 2017 to join Fenton, a multi-city social change agency, as an Account Director/Media Specialist.
Check out the announcement about Moonshot's launch in today's Politico playbook:
FIRST IN PLAYBOOK: Two New York City operatives who raised more than $6 million to boost Eric Adams' mayoral campaign have joined forces to launch a consulting firm, Moonshot Strategies. Jenny Sedlis — former executive director of charter school booster StudentsFirstNY — founded the firm with Jason Ortiz, a lobbyist and strategist who ran the political division of the Hotel Trades Council. Ortiz continued to advise the union, as well as hedge fund billionaires Steven Cohen and Daniel Loeb and nonprofits like the Vera Institute of Justice, at his firm Blue Suit Strategies. He and Sedlis would not discuss their clients, but did announce their first hire: longtime media fixture Jennifer Fermino. Most recently communications director to City Council Speaker Corey Johnson, Fermino spent 12 years as a reporter with the New York Post before becoming City Hall bureau chief for the Daily News. She was named the company's managing director of communications. Democratic strategist James Freedland will work with Moonshot on certain projects. — Sally Goldenberg
Learn more about Moonshot Strategies here: https://moonshot.nyc/