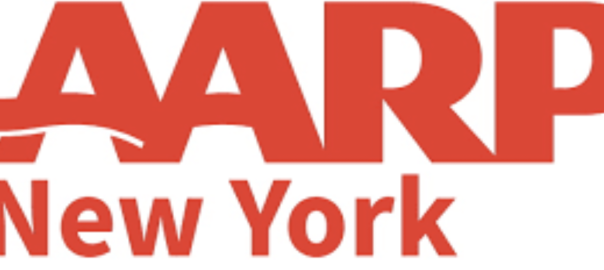 Nearly 80% of NYC's Nursing Homes – and Over Half of NY State's – Got Zero Visits from Oversight Program: Report

2022 Data Show Continued Failure of NY State to Adequately Fund Program Tasked with Protecting Vulnerable Residents
ALBANY, N.Y. – Nearly 80% of New York City's nursing homes and other adult care facilities didn't receive a single visit from the state's federally-required oversight program during a three-month period of 2022, continuing a troubling trend that could directly impact the well-being of some of New York's most vulnerable people.
The latest report by AARP New York on the significant underfunding of the Long Term Care Ombudsman Program (LTCOP), based on data from the New York State Office for the Aging (SOFA), finds that 78.6% of New York City's nearly 300 nursing homes, assisted living and adult care facilities failed to receive a single visit from an ombudsman during a three-month period of 2022 (April 1 to June 30), the latest period for which information is available. Statewide, over half of facilities (52%) failed to receive a single visit.
Unfortunately, Governor Hochul's recently released Executive Budget proposal for the 2023-2024 fiscal year provides no additional funding for the LTCOP. Aging Advocates have been pushing for a $15 million increase in the next State Budget for the LTCOP to hire 235 full-time staff to meet the program's self-set standard of a weekly visit to each of the state's 1,400 nursing and adult care facilities, including more than 500 in New York City and on Long Island.
"There are real people behind these numbers — our parents, grandparents, spouses and loved ones," said AARP New York State Director Beth Finkel. "The State's failure to properly fund this vital oversight program, especially after over 15,000 people died in New York nursing homes during the pandemic, is unacceptable. Governor Hochul and the Legislature should provide the funding needed to adequately staff LTCOP and protect the people who are among the most vulnerable in our society."
"As the new Chair of the Senate Aging Committee, the safety, security and quality of nursing homes and other adult care facilities is one of my foremost priorities", said Senator Cordell Cleare, Chair of the Senate Committee on Aging. "The LTCOP can ensure all three of these worthy objectives; however, it must be fully funded to ensure that all 1,400 facilities in our state, which are charged with housing and healing our loved ones, receive regular, proactive visits to empower residents and provide needed accountability. We will settle for nothing less than $15 million for LTCOP this year and regular long-term investment going forward!"
"It is unacceptable to me, that in the aftermath of a once-in-a-century pandemic, we are being offered crumbs for the Long Term Care Ombudsman Program," said Assemblymember Ron Kim, Chair of the Assembly Committee on Aging. "As is, this is a woefully inadequate tool to surveil predatory nursing homes abuses. Fully funding and empowering the LTCOP is the ultimate litmus test of whether we, as a state, care more about protecting predatory nursing homes or saving people's lives. I'm calling on this administration to allocate $15 million dollars and place a full-time auditor to carry out the life-saving goals of the program."
"The COVID19 pandemic revealed to everyone something many us of us have known for years: there is an array of systemic issues related to the quality of care residents in long-term care facilities receive across New York state," said Assemblywoman Sarah Clark, a member of the Committee on Aging. "That is why I've spent the last two years working in tandem with Chair Kim and advocates like AARP to strengthen the Long Term Care Ombudsman Program, which simply cannot operate to its potential at the rate of current funding, nor is what the Governor has proposed enough. Our older adults are valuable members in our communities and to their families, therefore they deserve the best care and protections possible. I'm proud to stand with my colleagues today to call for an additional $15 million commitment in state funding that would ensure our ability to finally professionalize the LTCOP office and staff. This would allow for consistent visits to our long-term care facilities across the state, better follow-through with serious complaints and ensure that our state is in compliance federally with the Older Americans Act."
"The LTC Ombudsman Program provides vital help and support to residents and families who, too often, face substandard care and degrading conditions in our state's nursing homes," said Richard J. Mollot, Executive Director, Long Term Care Community Coalition. "As AARP's report indicates, it is time for the State to address longstanding funding shortfalls so that vulnerable residents can access the ombudsman services that they need and deserve."
"New York was failing to provide nursing home and adult care facility residents with regular visits by an ombudsman pre-pandemic, and the State chose to ignore the issue," said Lindsay Miller, Executive Director, New York Association on Independent Living. "The problem has only been exacerbated by the pandemic, as demonstrated by the AARP report issued today, yet the Hochul administration continues to ignore the rights of older adults and people with disabilities by not adequately funding the Long Term Care Ombudsman Program in the Executive Budget. We join our aging partners in calling on New York State to include a $15 million increase in the final budget to fully staff this critical program."
"For many older adults in long-term care, the ombudsman is their ONLY advocate. That person is the only person who can assist them when they have concerns about their care and quality of life," said Ann Marie Cook, President/CEO, Lifespan of Greater Rochester. "We have seen how the isolation, loneliness and workforce shortage problem have negatively impacted those most vulnerable. Now is our time to act. We need to fully fund the Long Term Care Ombudsman Program so we ensure people are adequately cared for."
"As we've stated before, substandard care in nursing homes is by no means a new issue, and it has grown exponentially worse due to the COVID-19 pandemic," said Karen Nicolson, CEO, Center for Elder Law & Justice. "The timing for New York State to increase its investment in LTCOP is critical, as shown by the data. Older adults deserve to age with dignity, and giving LTCOP the ability to hire devoted employees for the program will help them do so."
"The Long Term Care Ombudsman Program is paramount to ensuring older residents and their families have protections while in institutional care," said Becky Preve, Executive Director, Association on Aging in New York. "However, the program has been woefully underfunded for decades, and the responsibility has been forced upon volunteers. This report highlights the overwhelming need for an investment in the program to ensure compliance with recommendations, and more importantly, the need to ensure residents are protected. New York State needs to display a dedication to our most vulnerable, and an investment in the LTCOP program would do so."
LTCOP's stated goal is one full-time employee for every five facilities to ensure weekly coverage at each facility. That goal has yet to be achieved; the program's volunteers are restricted in the scope as well as the number of facilities they can visit, which limits LTCOP's ability to cover all facilities, the AARP New York report said.
The April through June 2022 data from the federal fiscal year's third quarter shows an improvement over the 96% of New York City facilities that didn't receive a single ombudsman visit from January through March 2022 (AARP NY November 2022 report), but it means residents in four of every five facilities in the five boroughs still weren't getting the oversight they deserve.
Statewide from April through June 2022, only 9% of all facilities had a regular ombudsman presence, which is considered weekly coverage.

Contact: Christopher Carola, [email protected]
Follow us on Twitter:  @AARPNY and Facebook: AARP New York
About AARP 
AARP is the nation's largest nonprofit, nonpartisan organization dedicated to empowering people 50 and older to choose how they live as they age. With a nationwide presence and nearly 38 million members, AARP strengthens communities and advocates for what matters most to families: health security, financial stability and personal fulfillment. AARP also produces the nation's largest circulation publications: AARP The Magazine and AARP Bulletin. To learn more, visit www.aarp.org, www.aarp.org/espanol or follow @AARP, @AARPenEspanol and @AARPadvocates, @AliadosAdelante on social media.