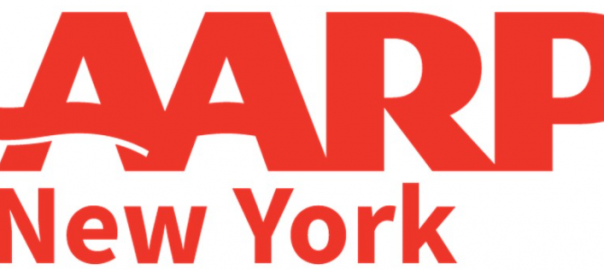 MEDIA ADVISORY: Telephone Town Hall: Helping NYers Age at Home & Protecting Nursing Home Residents

State Legislative Aging Committee Chairs May & Kim, "Fair Pay" Advocate to Join Interactive Event with NY AARP Members, Outline State Budget Proposals
WHAT: AARP New York hosts a live telephone town hall featuring the chairs of the state legislature's aging committees on the need for cost-effective investments in the 2022-23 state budget to:
Support family caregivers in helping New Yorkers age with independence and dignity in their own homes, as the vast majority want, and;
Address substandard nursing home oversight to ensure quality care for residents.
The interactive event will provide AARP members around the state an opportunity to ask questions.
WHEN: 2 p.m. – 3 p.m., Thursday, March 3, 2022
WHERE: Via call-in – listen-only – at 877-229-8493, code 18948#
WHO: NYS Senator Rachel May, Chair, NYS Senate Aging Committee
NYS Assembly Member Ron Kim, Chair, NYS Assembly Aging Committee
Ilana Berger, New York Director, Hand in Hand: the Domestic Employers Network
Kristen McManus, AARP New York Associate State Director
AARP members from across New York
WHY: The vast majority of New Yorkers want to age in their own homes, where care can be delivered much less expensively than in mostly taxpayer-funded nursing homes, as research – including a recent AARP New York survey – has shown.
For those who do live in nursing homes, oversight has been sorely lacking in New York.
The chairs of the state legislature's Aging committees and a leading advocate for better pay for home care workers will take questions from New York AARP members and outline proposals for the state budget due April 1 to:
Enact Fair Pay for Home Care to address New York's worst-in-the-nation home care worker shortage;
Increase funding for in-home services for the elderly, with thousands of qualifying New Yorkers 60 and older stuck on waiting lists in part because the worker shortage has limited delivery of services;
Enact a tax credit for unpaid family caregivers, who spend over $7,200 a year on average out of their own pockets to care for older loved ones and help them remain in their homes, and;
Add $20 million to hire more professional staff for New York's woefully underfunded Long Term Care Ombudsman Program, the federally required independent nursing home watchdog.