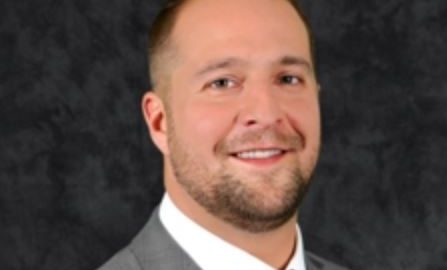 Loss of an Icon to COVID in Montgomery County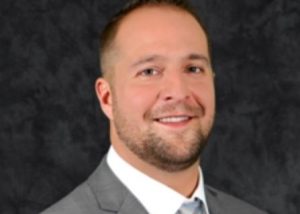 An Excerpt of Chapter 8 of Our Darkest Hours: New York County Leadership and the COVID Pandemic
I was aware of the spread of the virus downstate, but I thought we might avoid that.
When Dave Swart Sr. was hospitalized, we only had twelve confirmed cases and no deaths.
Dave Swart Sr. was a retired lieutenant and thirty-year veteran of the Amsterdam Fire Department.  Dave spent his sixty-ninth birthday in the St Mary's Hospital ICU battling COVID-19, isolated from his wife of fifty years, Pam, and family.  Keeping busy in his retirement and active in our community, Dave owned and operated a popular hot dog stand, Dave's Dawgs. His son, Dave Jr., had been my friend since we were kids.
I learned that Dave Sr. had become infected with COVID-19 from my public health director, Sara Boerenko, an Amsterdam native who knew the Swart family. When Sara called, I was in shock. As far as we knew, Dave Sr. contracted the virus out in the community. This was early, before wearing masks, social distancing, and frequent handwashing were widely practiced.
We are a small, predominantly rural county in upstate New York. The population hovers around fifty thousand. New York City is more than a three-hour ride from us. I was aware of the spread of the virus downstate, but I thought we might avoid that. When Dave Sr. was hospitalized, we only had twelve confirmed cases and no deaths. Pam helped to warn people by making Dave Sr.'s test results and hospitalization public. With visitation restrictions, the family was forced to gather outside the hospital, below his ICU room window. The fire department used the ladder truck to post a Maltese cross with written messages of encouragement from active and retired department members on the window. The community posted messages on the Dave's Dawgs food truck that he otherwise would have been preparing for the spring season. Updates on his health appeared in our newspapers. There was even an article that read, "Amsterdam man with COVID-19 takes a turn for the worse." The sub-headline was "We need a miracle. People gathered at St. Mary's to pray for Dave Swart."
On April 3, 2020, Dave Sr. passed away.
Restrictions prevented the family from holding a funeral, at least one in the fashion he deserved. Shortly after Dave's Sr.'s passing, he was brought home by his brothers of the Amsterdam Fire Department. The department honored him with a procession through Amsterdam which included a Last Alarm outside the department, passing by St. Mary's Hospital to honor everyone inside that helped in his battle, and concluded at Dave's home where his remains were presented to his wife and family. The procession was kept private to mitigate the spread of the virus, but many attended, staying in their vehicles, waiting for the procession to pass by the Church Street location of Dave's Dawgs.
The day of his funeral, there was a large procession from the fire department, the police, elected officials, friends, and family. People lined the streets to watch. I was in a car with Sara. Both of us were crying.
Following her husband's passing, Pam and her children Becky, Jen, and Dave Jr. became part of the Montgomery County family and now will forever be. Pam took to social media and referred to our Public Health Director Sara and the nurses as "Sara's Soldiers." We had shirts made with those words on them for the staff. In the beginning, our nurses would call homes to talk about dealing with the virus, and people would hang up thinking it was a prank or start screaming at them because they didn't believe the whole thing was real. The nurses experienced not only frustration but anger and, at times, verbal abuse. It was a constant back and forth from talking to a family member with a sick loved one to having somebody say, "Go scratch and stop bothering me."
The shirts reminded them that they were doing meaningful work.
A great reward of being a small-county executive is that you are in the trenches every day. I don't have a large staff, we do function effectively as a team, but I wind up being involved in much of what we do. I did the weekly and as needed COVID briefings along with Sara (and we posted on Facebook and Twitter as well). We concentrated on dispensing information, and I tried to persuade the community—even in the spring of 2020 when our infection rate was low—that we were not going to skate by the virus. There were rare moments of laughter. At one briefing, the sheriff and I were joking that we'd put on a few pounds and commented that the gyms were opening—not that either of us knew where they were.
Matthew Ossenfort currently serves as Montgomery County Executive. 
The New York State County Executives' Association, in collaboration with NYSAC, presents stories of county leadership during the COVID-19 pandemic, told by the County Executives who were on the ground leading the local response.
Our Darkest Hours: New York County Leadership & the COVID Pandemic, uses riveting first-person accounts to provide a glimpse into the fear, struggle, triumph, and pain that local leaders faced as they worked to protect their residents from an invisible and insidious enemy.
The book also provides a public policy account of the fractured federal and state response to COVID-19 and explores the economic impact of New York on Pause, the unprecedented expansion of state executive powers, and the diminution of local home rule. The Appendices include material relating to congressional actions, the state's executive orders, and COVID cases/deaths by county from March 15, 2020 to March 15, 2021.
Our Darkest Hours: New York County Leadership and the COVID Pandemic is available for purchase from Archway Publishing and Amazon for $19.99 (softcover) and $37.95 (hardcover) and $4.99 (Kindle).  All proceeds from the book will be donated to Feeding New York State, which supports the ten regional food banks that have been feeding the hardest hit New Yorkers.