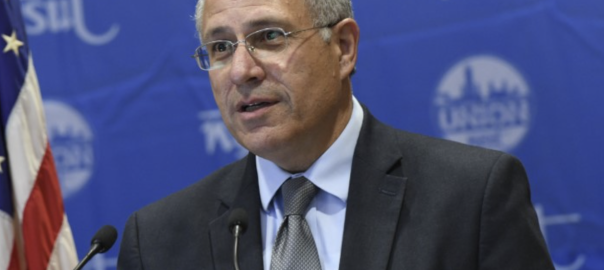 Lessons I learned as NYSUT's president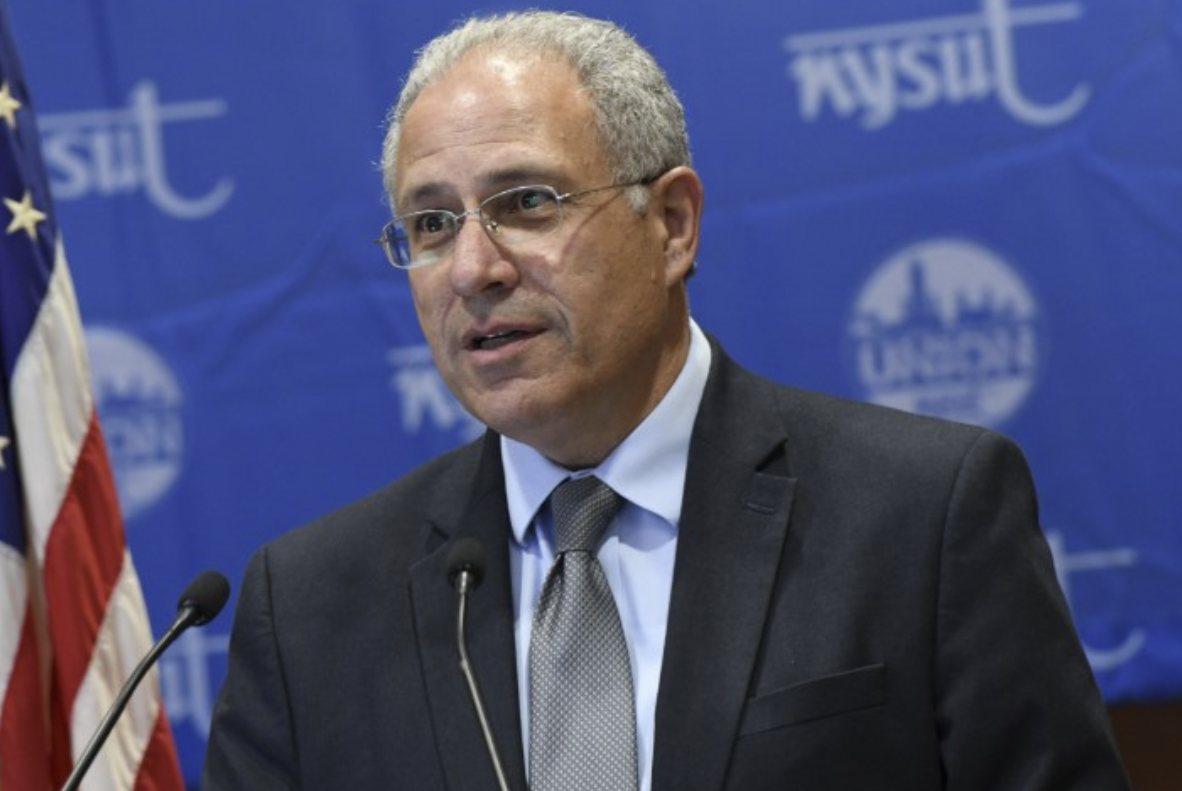 Timing is everything, right?
I assumed my first leadership post at NYSUT in 2009 just as the Great Recession hit the state and our union faced tens of thousands of layoffs, as well as a well-funded push for vouchers and more charter schools. Once elected as NYSUT president in 2017, I stepped into an already raging no-holds-barred battle against Gov. Andrew Cuomo. I joined with parents to de-fang the state's test-and-punish evaluation system; led an over-whelming 'no' vote on a proposed Constitutional Convention; cemented NYSUT's inner-strength after the Supreme Court struck a blow against unions in Janus and fought to keep students and members safe during Covid.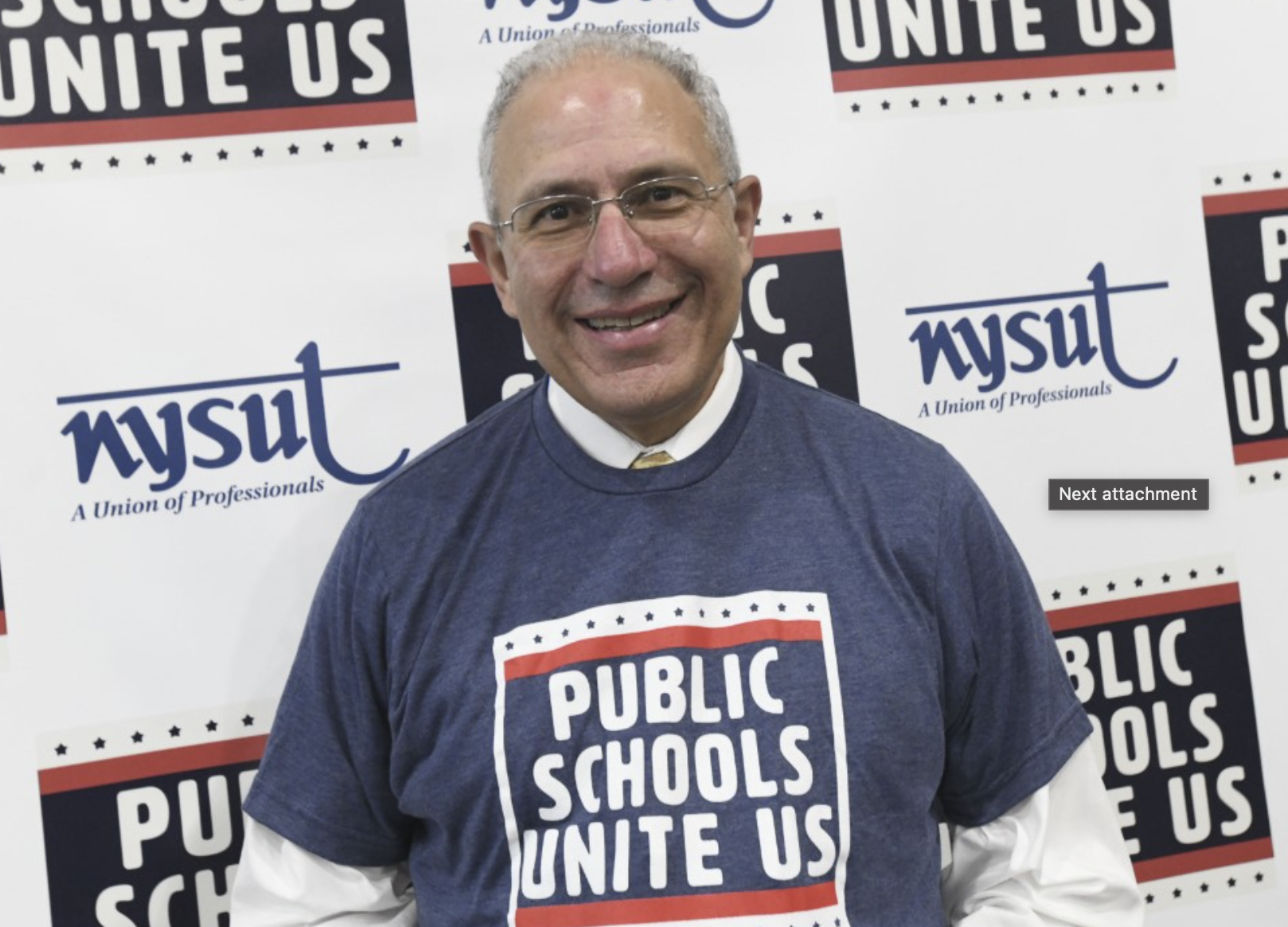 In serving as NYSUT president during tumultuous times, however, I learned that the crucible of leadership – especially the leadership of a large, complex labor union – offered many valuable lessons. All of them led to NYSUT's growth and even greater power.
As my retirement date nears, I learned that crises and challenges don't ever go away. They are constant, and that's the nature of politics, policy changes, court rulings and elections. However, even as these storms rage it's vital to look for – and find — the opportunities that are always just around the next bend. Clearly, the enormous challenges that NYSUT faced over the last 14 years provided many opportunities to grow our union.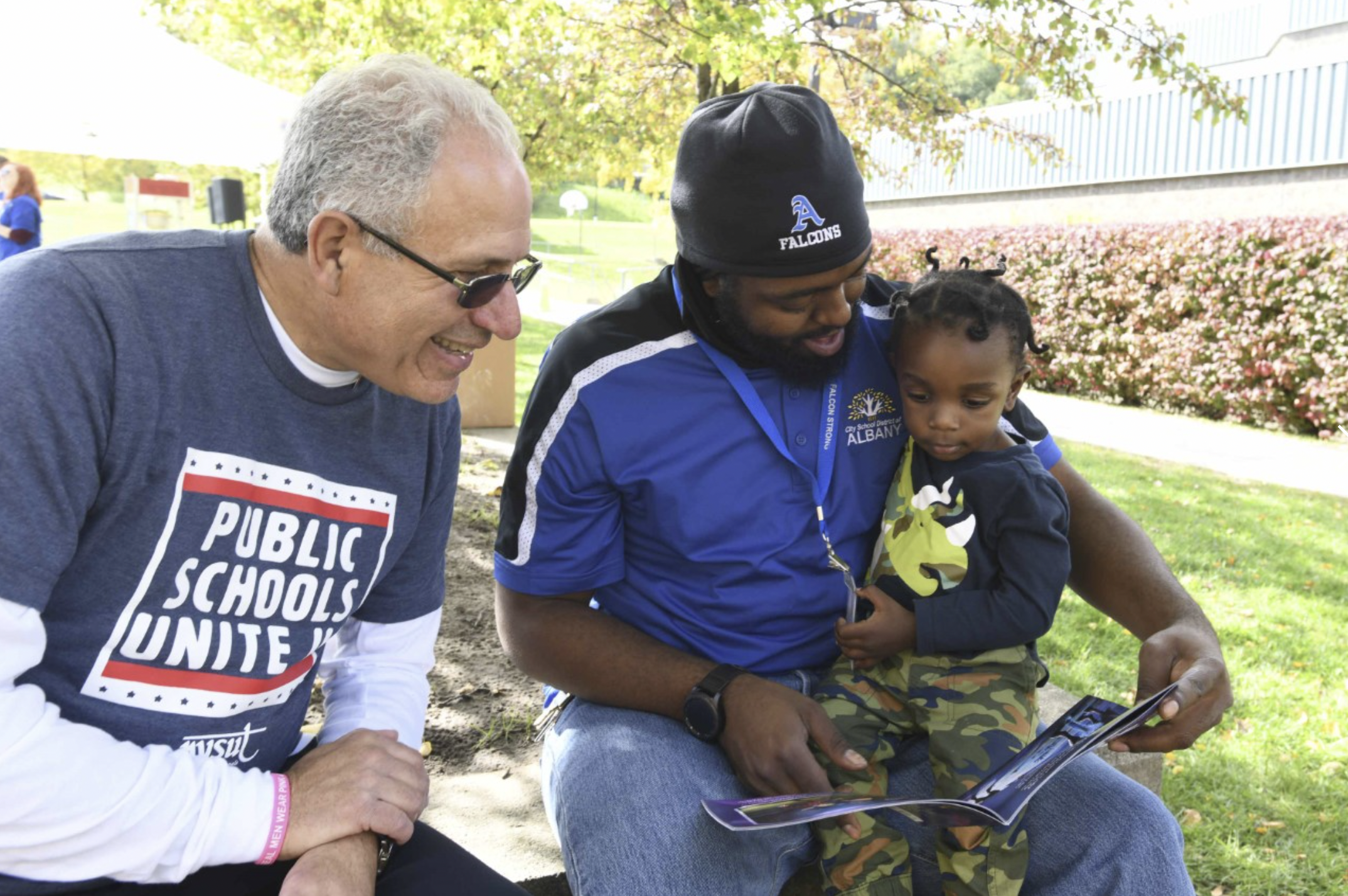 For example, during our many periods of strife, NYSUT created its highly successful Member Organizing Institute. We re-energized our member-to-elected leader communication system as a way to expand our political potency. We also started our Pipeline Project, which encourages and trains NYSUT members to run for political office. We put our noses to the grindstone to grow Vote-Cope, our voluntary political action fund and our work paid off in record-breaking contributions. Altogether, our investments have helped win near-unanimous passage of school budgets and electoral victories for NYSUT members across the state. Today, NYSUT is nearly 700,000 strong. Our political action operation has never been mightier. I believe we have won new respect from elected leaders and the general public. Educators are viewed as heroes and dedicated public servants. There is tremendous respect for the profession and the important work that we do in our classrooms and on our SUNY, CUNY and community college campuses.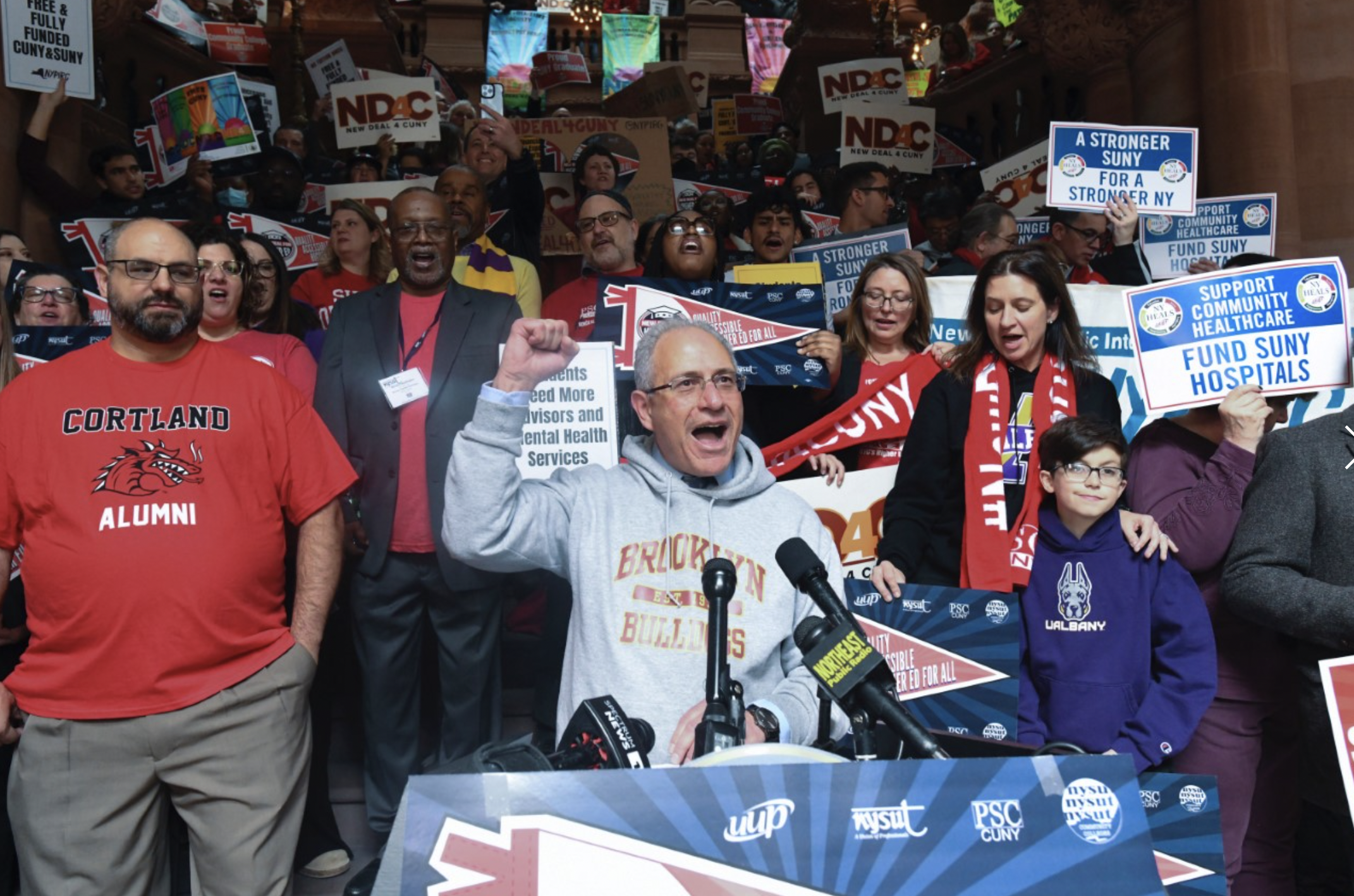 The other lesson I'll share is that the union' work is never truly complete. There's always one more contract to win; one more member to stand up for; one more bill to pass – or defeat. At the Capitol, we are about to attain full state funding of the Foundation Aid formula and we've made progress toward fixing the state's wildly inequitable pension tiers. That challenge remains, as does our battle to stop the expansion of unaccountable and non-transparent charter schools and to win a New Deal for Higher Education.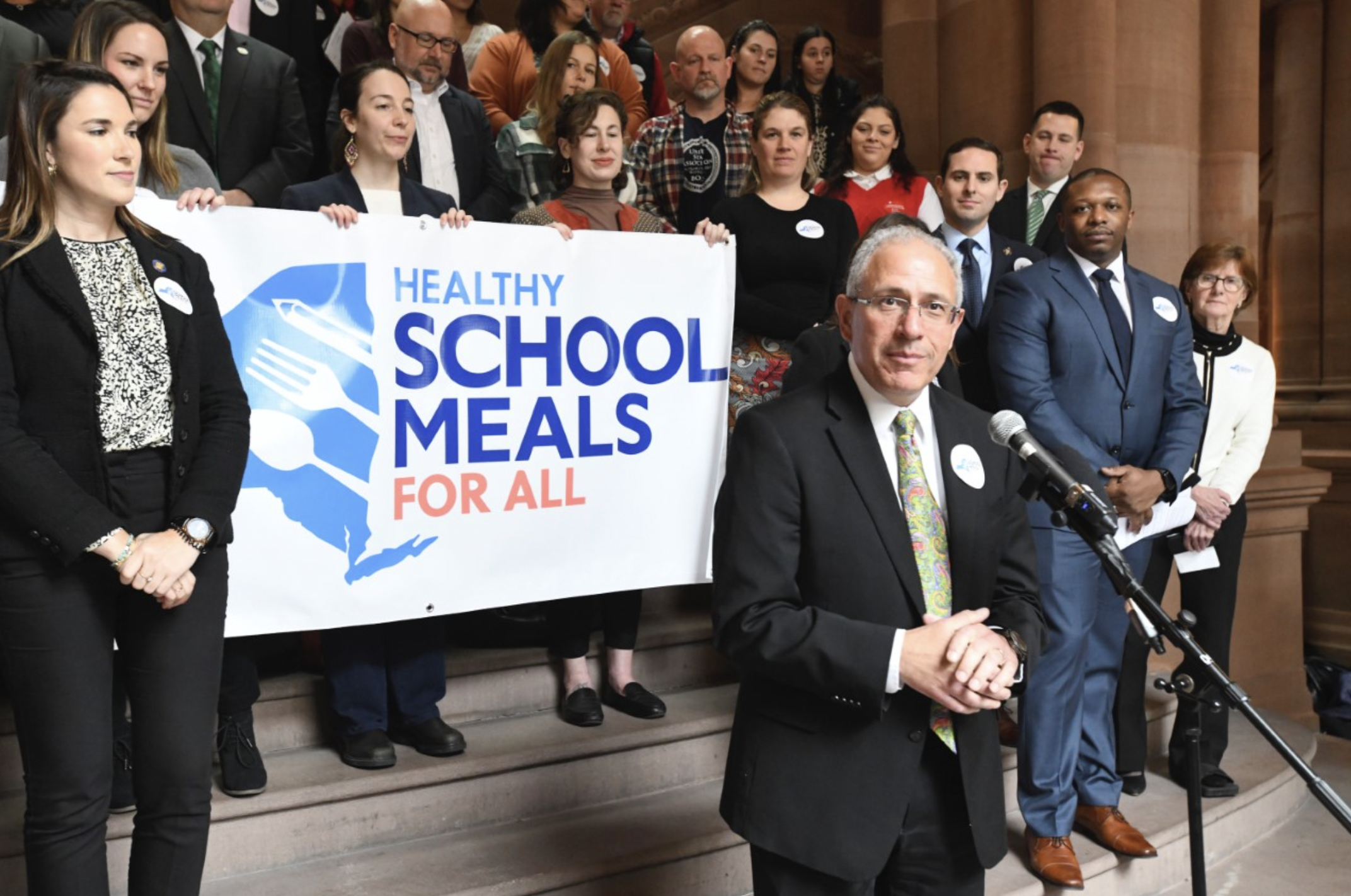 Over my career, I've been fortunate to have a first-rate team around me. I have been privileged to stand side-by-side – as a teacher, chapter leader for the United Federation of Teachers and as a NYSUT officer – with countless teachers, paraprofessionals and higher education faculty and professionals who share our union's values. Their commitment to the union has meant a better, stronger public education system and a brighter future for all New Yorkers. I have 100 percent confidence in Melinda Person as she stands for election of this amazing union, and the entire team she has working alongside her.
Today, I look back at my 37 years in public education with great pride, knowing that I devoted my life to a worthy cause. Serving as NYSUT president has been the greatest honor of my professional career.
Andy Pallotta is retiring in April as president of the nearly 700,000-member New York State United Teachers.