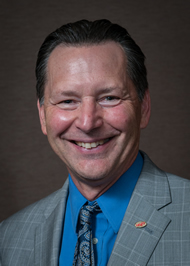 Legislative Budget Proposals Still Fail To Make SUNY Whole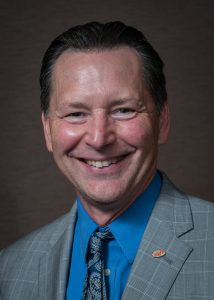 There is a lot coming out of Albany about the state doing more to support underserved and underrepresented communities. And when the State Senate and Assembly released their long-awaited budget proposals this week, they showed a commitment to investing in our state's chronically underfunded and stressed healthcare and higher education systems. Now is the time to ensure that key funding is included in the final budget to support the State University of New York campuses and hospitals that serve as economic lifelines for communities across our state.
Here's the good news: the proposed 2022-2023 Executive Budget and subsequent one-house budget resolutions from the Senate and Assembly all share key areas of investment which will assist students, support faculty and staff, and ensure continued life-saving care at our SUNY teaching hospitals.
To properly fund the SUNY system, the governor and the Legislature must provide $200 million in new operating funds to the four-year SUNY campuses, as proposed in the Assembly's budget proposal. Additionally, to support our students and strengthen our academic commitment, the final budget should include at least $88 million for hiring new faculty.
Of the 29 state-operated SUNY campuses, according to the US Census Bureau, almost two dozen are located in 20 counties with median household incomes lower than the living wage for families of four. Fifteen SUNY campuses, along with two SUNY hospitals, are located in 13 counties with poverty rates exceeding the state's overall 12.7 percent poverty rate.
The SUNY system has long been touted by elected officials and business leaders as an economic engine for our state, and rightfully so. For every dollar invested in our public higher education system, an average of eight dollars in economic activity is generated. But what is often overlooked is that our SUNY system is not only a benefit to our state as a whole – these campuses serve as the economic lifeline for the communities where they're located. And those communities desperately need those campuses to be thriving and healthy.
These campuses support thousands of jobs for local residents, helping often overlooked Upstate communities to remain good places to raise a family. After decades of population decline and two years spent battling the COVID-19 pandemic alongside the rest of New York, it is vital that these communities do not lose the support that their local SUNY institutions provide.
The economic challenges facing the SUNY system began long before COVID-19 struck New York. Since 2007, the Legislature's and former Governor Andrew Cuomo's budgets have offered either marginal increases in funding, or no increases at all – resulting in a $7 billion deficit compared to where funding stood 15 years ago. This is an unbearable burden for our public higher education system, especially when our schools continue to graduate tens of thousands of students every year from Long Island to Buffalo.
At the three public hospitals within the SUNY system, the situation is even more dire. After serving as the backbone of the state's response to the COVID-19 pandemic – with SUNY Downstate Medical Center being designated a COVID-only facility at the peak of the pandemic – these institutions desperately need support from our lawmakers. This support must include $68 million for debt service relief as proposed by the Senate (SUNY's hospitals are the only state entities paying their own debt service) and $143 million in critical mission funding for hospital operations, as proposed by the Assembly.
The SUNY hospitals, which also serve as teaching hospitals for the next generation of New York's healthcare workforce, cannot continue to operate on shoestring budgets while also being hubs for affordable, accessible healthcare in historically underserved and underrepresented communities across the state.
As the leader of the nation's largest public higher education union, I'm grateful to our allies in the Senate and Assembly for the increased aid they've allocated in their budget proposals, and to Governor Kathy Hochul for her commitment to the SUNY system. But the fact remains that SUNY campuses and hospitals need to be made whole after more than a decade of disinvestment.
It is incumbent upon our leaders to deliver the resources our SUNY campuses need to continue to serve as the economic bedrock of their communities. Restoring the funding our SUNY system needs will restore economic mobility and opportunity to communities across Upstate New York. The time to act is now.
Dr. Frederick E. Kowal, Ph.D., President of United University Professions