KIVVIT TAKES HOME REED AWARD FOR PUBLIC AFFAIRS FIRM OF THE YEAR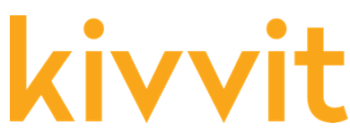 KIVVIT TAKES HOME REED AWARD FOR PUBLIC AFFAIRS FIRM OF THE YEAR
Wins Four Additional Awards For Campaign Efforts
New York, NY — Kivvit today announced that it has been named "Public Affairs Firm of the Year" by the Reed Awards. Kivvit is deeply involved in New York's issues of the day, including infrastructure, higher ed, corporate, labor and issue advocacy. The work of Kivvit's practitioners focuses on everything from health care to cannabis, social justice to economic growth. Kivvit received the honor of "Public Affairs Firm of the Year" along with four additional Reed Awards including:
Best Use of Online Targeting for Statewide Campaign – Non-Federal
Best Cross-Channel Ad Campaign
Best Use of Data Analytics/Machine Learning
Best Use of Online Targeting
"Kivvit is truly honored to be recognized as public affairs firm of the year and for its work on these important campaigns," said Maggie Moran, Managing Partner at Kivvit. "I want to thank everyone on the Kivvit team for their hard work and dedication and our clients for giving us the opportunity to make a difference. The chance and ability to make a real life impact is what drives our work. As always, we will not rest on our laurels. We will keep searching for and implementing innovative ways to serve our clients."
About Kivvit
Kivvit is an award winning independent public affairs and strategic communications firm, with over 80 staff members across six offices: New York, New Jersey, Chicago, Washington D.C., Miami, and Boston.  The firm reported 2018 revenue of more than $24.2 million, ranking it #21 nationally in O'Dwyer's 2019 PR Agency Directory.  To learn more and see what we do, visit Kivvit.com and follow us @TeamKivvit.
###