RUNNING IN A BUBBLE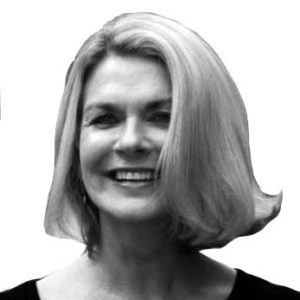 I am writing this as I watch the New Hampshire returns.
Liberals and conservatives live in bubbles today. I am liberal, and I have never wanted to pop my bubble and see what's on the outside. It's difficult to do because conservatives are pissing me off, and I piss them off. Their President scares me, and it's hard to understand why so many of them support him.
I began questioning my political bubble only recently, on Facebook during the impeachment investigation, the House hearing and then the Senate vote when I posted feisty views. My opinions usually show up on Twitter, not Facebook, where pictures of my family appear during holidays and birthdays. About half of my Facebook friends are longtime friends who live in Mississippi, where I grew up, and the other half are liberals, mostly New Yorkers and D.C. friends. I'm a New Yorker now with a Mississippi accent.
After I read over a hundred posts for a second time, I realized I'm a tiny part of the problem. My posts have been emotional diatribes that do nothing to help Democrats beat Trump. I am running in the same bubble as some as our leading Democratic candidates. We have to get out of this bubble and nominate a Democratic candidate who knows how to convince moderates and independents to defeat a President who is more Putin, the autocrat, than George Bush, the Republican.
Take a look at a few of the posts below from Mississippi, where white people largely vote for Trump and black people vote largely for the Democrat. I posted a Washington Post story about Trump's State of the Union.
FACEBOOK
Trump paints strong economy as vindication as he tries to move past impeachment
Karen Hinton Enuf about the economy. Economic growth now is the same as when Obama pulled the USA out of recession. Trump hasn't done shit.
White Mississippi Friend I believe you have a severe case of trump derangement syndrome
Another White Mississippi Friend Do y'all drink Kool-Aid all day in New York, or just most of the day??
And Another White Mississippi Friend Personally I have gotten two raises since trump has been in. I think he's great.
My New York and D.C. friends live in the bubble with me. A few defend me on Facebook, but mostly they move to another post they agree with.
The first two white Mississippi friends are stuck in the Trump bubble. The third white Mississippi friend interests me, though. He thinks Trump has helped him get raises. I think President Obama helped him because Obama's housing, banking and economic policies ended the 2008 recession and generated an economic boom that continues today.
How do we convince the third white friend, who is focused on his wallet as many Americans are, to take a look at one of the Democratic candidates?
I have no idea how to talk to him. Remember I'm in the bubble. Our Democratic candidates, though, better know how. The nominee must convince him and other moderates and independents, not just in swing states, but also in states with Senate races, so we Democrats win the White House and the U.S. Senate.
So who is the nominee that can recruit voters who live outside bubbles, no matter where they grew up and/or live?
In response to my own question, my Facebook post would say Bernie Sanders and Elizabeth Warren can't do it. They live in my bubble. Pete Buttigieg is too young (inexperienced) and Biden is too old (a fading statesmen). Who's left?
Amy Klobuchar? Michael Bloomberg? Trump is going to eat Bloomberg alive in campaign ads about the former New York City Mayor's stop and frisk policing strategy to throw people of color in jail. The racial ad may help Bloomberg among some white moderates and independents but kill him among black and Latino voters, the base of our party who we desperately need. Bloomberg's misogynistic resume will be good fodder for another ad, too, that may keep some women at home and at the office on Election Day.
Klobuchar? She's the best right now. Smart. Appealing and funny at times. She has experience in government. She can talk outside the bubble. Maybe she can convince my Mississippi friend that the money in his wallet will continue to grow if she's in the White House. She needs to embrace a person of color as her Vice President, male or female.
Meanwhile, I am going to try to pop my bubble. Other liberals?
Karen Hinton, former press secretary for NYC Mayor Bill de Blasio, HUD Secretary Andrew Cuomo, now New York Governor, and former Mississippi congressman Mike Espy, the first black elected to Congress from the state where she grew up. He's running for U.S. Senate.