MALATRAS IS THE BEST CHOICE TO LEAD SUNY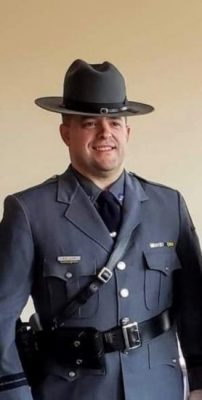 On August 21, 2020 the State University of New York (SUNY) Board of Trustees appointed James Malatras as the 14th Chancellor of the largest comprehensive system of higher education in the United States.  Regretfully, representatives of some faculty and staff groups promptly issued a vote of no confidence in the decision to appoint Malatras without undertaking a national search.  However, I believe Jim Malatras is the exact type of Chancellor that we need at SUNY in this time of crisis.  Experience has taught the entire SUNY system that sometimes you need look no further than your own backyard and surroundings to find the right candidate at the right time.
Just a few days after his appointment, and a full week before it became official, Jim Malatras came to SUNY New Paltz to tour the campus and to interact with key senior officials.  On a Sunday no less. Prior to that afternoon, I had never met Mr. Malatras, but I was immediately impressed with his knowledge of the SUNY system, his dedication, energy and focus.
Unlike his predecessors, Jim Malatras did not just show up for a two-hour lunch and a couple of softball questions.  All too often, I witnessed previous Chancellors take that path.  Jim Malatras, on the other hand, demanded interaction with the entire campus. He went seemingly everywhere, visited nearly every building, and wanted to see and understand as much as he could.
At the time, I was working as a University Police Officer and, recognizing that I currently serve as president of the Police Benevolent Association of NYS – the union representing 1,200 state police officers including all University Police Officers, he sought me out.  He also engaged other University police officers and other SUNY New Paltz employees working that day.  Clearly Jim Malatras has a desire to understand and develop rapport with the entire SUNY family.  I welcome this fresh change.
Some wanted a national search to find the person with the perfect status, the perfect resume, a Ph.D. from an Ivy League school and checks in all the other boxes.  I'm the opposite.  I don't want some "perfect" candidate from Oregon who never set foot in Albany and does not know New York. Jim Malatras has made his career in New York state government, knows our Governor, our leaders, and how our state works.
Others may disagree, but I find a close relationship with the Governor to be a positive.  When the COVID-19 crisis hit – Andrew Cuomo tapped Jim Malatras, then the President of SUNY Empire State College, as one of the few people to be at his side.  Why? Because Jim Malatras is a doer; he gets things done.  His experience is also impressive for his relatively young age.  He has served as the Director of State Operations and as President of Empire State College.  His background sets him apart and gives him unique perspective.
The COVID-19 crisis is far from over, the effects of the financial shock to the economy, state government, and higher education are just beginning to be fully realized.  SUNY needs a bold and capable leader who acts fast, decisively and is invested in New York State.  That is Jim Malatras, he is the best choice to lead SUNY during these turbulent times.
Ryan Law, President, PBA of New York State, University Police Officers Director, SUNY New Paltz Police Officer.