It's Time to Solve New York's Affordable Housing Crisis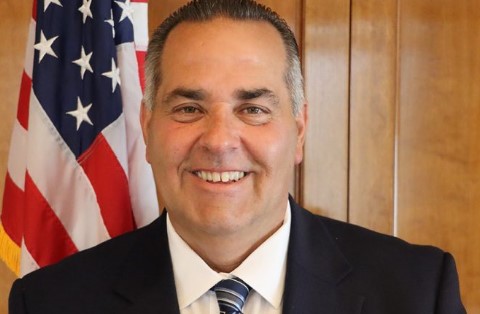 As state leaders convene for the upcoming legislative session, they are rightfully focused on trying to end the affordability crisis threatening livelihoods of across the state. To successfully solve the crisis at its core, our elected officials need to address the factors causing the suffering and find viable solutions to — the unattainable price of housing and the inadequate earnings of working men and women in New York. Without addressing the latter, we will never solve the former. That is why it is essential that state leaders mandate labor standards in construction for affordable housing.
Labor standards mean that whether a worker is in a union or not, there  are clear rules establishing minimum wage, overtime pay, transparent record-keeping, and safety standards for all workers. While that may seem like common sense to most New Yorkers, it's been a rarity in the residential construction industry in New York.
There are real and devastating consequences to the lack of basic standards, especially when it comes to requiring transparent record-keeping. The UC Berkeley Labor Center recently revealed that in one year alone, exploited construction workers lost more than $55 million dollars in overtime premiums.
Yet, it is not just those workers who suffer as the impact to the state budget is immense. Upwards of 21 percent of construction workers are misclassified by employers. Employers who misclassify workers often also evade payroll taxes, steal wages, and pay less in insurance premiums.
Construction contractors skipping out on paying workers compensation premiums and unemployment insurance cost New York State over $200 million dollars last year.
The same UC Berkeley study found that 41% of construction workers in New York State are reliant on some sort of government assistance, higher than the state average. That startling number comes with a high price tag as well with over $2 billion spent annually by the state and federal government to provide for these working families.  Construction workers are also three times more likely to lack health insurance compared to workers in other industries, despite working in a dangerous and physically taxing environment. Construction jobs were once a guaranteed ticket to the middle-class, but the lack of labor standards also eroded that pathway to the American Dream.
The sad truth is our housing and tax policies have subsidized developer greed instead of creating the good jobs necessary for stable housing situations. Meanwhile, according to a report by the NY Building Congress, in 2021 developers generated an astonishing $21 billion dollars in revenue. New York's housing policies have been a horrible deal for workers, renters, and most definitely the taxpayers.
Thankfully, we now have a chance to change this dynamic once and for all. The affordability crisis is an equation we have the means to solve. Requiring labor standards on state funded, financed, or subsidized construction projects isn't just the moral thing to do, it's also the most fiscally sensible course of action. These labor standards will generate significant economic activity, give thousands of New Yorkers the funds they need (and worked for) to afford an apartment, while saving the taxpayers millions of dollars as the number of New Yorkers requiring government assistance decreases and contractors finally pay up on stolen unemployment and insurance premiums.
Let's seize this moment to solve our housing and affordability crisis.
Joseph Geiger is executive secretary-treasurer of the New York City and Vicinity District Council of Carpenters.
*sponsored content*