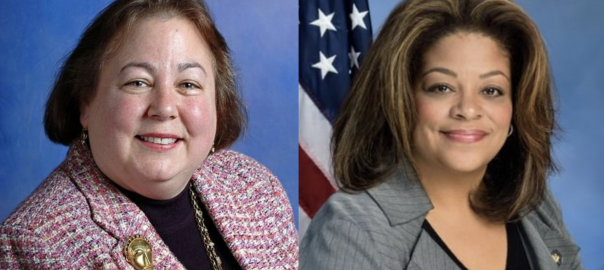 It's time for Greater Consumer Choice in Buying Wine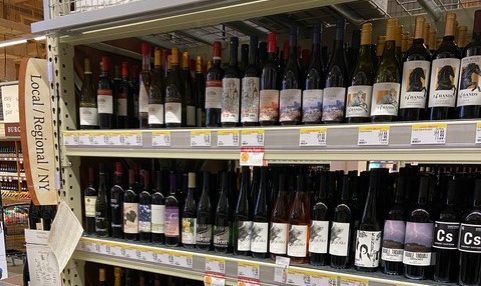 When friends come to visit from places like Virginia, North Carolina, Pennsylvania, or DC, they're often dismayed to discover one of New York's little quirks: "Why can't we buy wine in the grocery store?"
All we can do is shrug our shoulders and share their befuddlement, because, it turns out, it's against the law.
It's time that changed. It's time for New York to join 40 other states (including DC) and allow consumers to buy wine in their local markets – where they can already buy beer in addition to all their other groceries.
New Yorkers want it. A Siena College poll in January found that an astounding 76 percent support changing this antiquated law. These landslide numbers are even more remarkable because they're across the board with every demographic, region and political ideology.
It's hard to name any other issue that can unite MSNBC and Fox News viewers from Buffalo to Montauk.
Today we're announcing new legislation that will finally give New Yorkers the same choice enjoyed by more than 80 percent of Americans.
Our new legislation will improve choice and convenience for consumers, and boost our state's wineries by increasing the New York locations where they can sell their products by as much as 50 percent.
This new bill accounts for many of the concerns that have been brought to us by the liquor store industry when this issue has been raised in the past:
It's strictly limited to grocery stores only. We exclude big-box stores and superstores like Walmart and Target, which mostly sell other goods but also have grocery sections.
It excludes convenience stores, drug stores, gas stations, mini-marts, and bodegas. To be eligible, a grocery store must have a minimum of 5,000 square feet of total floor area and 65% of sales must be food related.
At the most, about 1,900 new wine sales outlets would be created, and that's only if every single eligible store participates. That compares to some 3,700 liquor stores currently operating in our state. For reference, earlier versions of this proposal would have added 9,000 potential new outlets.
Our new bill gives grocery stores a new incentive to sell New York wines, which will open new opportunities for New York wine makers. The earlier bills didn't.
Liquor stores will remain the only places that can sell spirits (unlike states like California and Michigan, where grocery stores can sell liquor too).
Underage buying is a non-issue. Grocery stores already sell beer and hard cider and vigilantly require legitimate proof of age for these purchases. Everybody knows someone well over 21 who's been asked for ID when buying beer.
We also know from other states that liquor stores and supermarkets that sell wine not only can co-exist but thrive. In other states with laws most like the one we're proposing, the number of liquor stores has increased.
We also know from looking at state data that New York's liquor industry is stronger now than it was before the pandemic. If COVID didn't kill liquor stores, how can consumer choice?
It's time to allow consumers to buy wine in their local grocery stores. We look forward to working with our colleagues to make it happen this year.
Senator Liz Krueger (D-Manhattan) chairs the Senate Finance Committee. She has served in the Senate for 21 years.
Assemblymember Pamela Hunter (D-Syracuse) is currently serving her fourth term and chairs the Assembly's Majority Conference. Prior to her election, she served on the Syracuse Common Council for three years and chaired the Public Safety Committee.