HUNDREDS OF NEW YORK'S LEADING CONTRACTORS AND CONSTRUCTION PROFESSIONALS TO CONVENE FOR FIRST-EVER "VIRTUAL" CONSTRUCTION INDUSTRY CONFERENCE, DECEMBER 8-10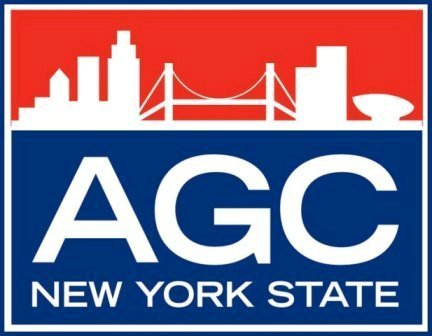 FOR IMMEDIATE RELEASE
December 7,  2020
www.agcnys.org
CONTACT: Brooke Rayder  [email protected]
The Associated General Contractors of New York State (AGC NYS), the leading statewide voice of the building and heavy highway construction industry industry, will host its 34th Annual Construction Industry Conference, this year for the first time virtually.  The Conference runs from December 8-10.
Hundreds of the leading contractors and construction professionals from across New York State will participate and hear from an impressive lineup of speakers and experts on some of the hottest current and most important emerging topics facing the construction industry during these unprecedented times.
Highlights of the Virtual Construction Industry Conference include:
Remarks by Lieutenant Governor Kathy Hochul on the importance of the construction industry to economic development and recovery during the COVID-19 pandemic.
A keynote address by Lt. Col. (ret.) Waldo Waldman, a decorated fighter pilot, New York Times bestselling author and  Hall of Fame Speaker.  Known as "The Wingman," Lt. Col. Waldman is the author of National Bestseller Never Fly Solo. He helps organizations build collaborative cultures of trust, courage and commitment in order to adapt to change, break performance barriers, and overcome adversity.
"Ok—The Election is Over. Now What for Construction?"  Murphie Barrett, Jimmy Christianson, Matt Turkstra and Jim Young, AGC of America's seasoned and well-respected government relations team, will offer  an in-depth discussion of how the 2020 election results will impact construction industry policies coming out of Washington, D.C., in the months to come. Will a trillion-dollar infrastructure bill finally become law? What are the chances of sweeping changes to labor, human resources, and safety/health construction laws and regulations? What federal tax changes are likely for your construction business and markets?
How Contractors Will Need to Adapt to New York's Climate Leadership and Community Protection Act.
Trends in Policy and Equipment Technology Shaping the Future of Diesel and Construction Equipment.
The Post-COVID Outlook for US and NY Construction with AGC of America Chief Economist Ken Simonson.
FMI's Heavy/Highway Construction Outlook: Preparing for the "Post-Coronavirus" Market.
Market Outlook: A View from Industry Insiders on the State of the Affordable Housing, Education, Healthcare, Hospitality & Tourism, Higher Ed, Manufacturing and Retail Construction Markets.
The Post COVID-19 Construction World – A Strategic and Tactical Response to the "New Normal"
Discussions of the state of the construction surety and insurance markets.
Updates on the latest news and changes to the PPP Loan Program impacting construction firms.
The conference will also provide networking opportunities and include a virtual trade show.
"Although we will certainly miss seeing our attendees in person for what is annually one of the biggest and most valuable events for the construction industry in the Empire State, our pivot this year for a virtual platform has allowed us to engage experts from across the country and deliver what we believe is our most robust lineup of content ever.  Contractors and industry professionals who participate will gain the knowledge and insight they need to help them gain insight and peer around the corner to help them successfully navigate the uncertainty and challenges wrought by the COVID-19 pandemic.  This is one event you can't afford to miss," said Mike Elmendorf, President and CEO of AGC NYS.
To learn more about the Virtual Construction Industry Conference and for the full conference agenda, click here.